Affordable MBA Universities in UK
University of Bedfordshire
The University of Bedfordshire is a public research university with campuses in Bedfordshire and Buckinghamshire, England. Roots are linked back to 1882, however, it gained university status in 1993 as the University of Luton. This University changed its name to the University of Bedfordshire in 2006 with the approval of the Privy Council, following the merger of the University of Luton and the Bedford campus of De Montfort University. This university is an affordable public university in the UK
Affordable MBA Universities in UK
Why Bedfordshire?
Commended by the QAA for the high quality and standards of our higher education provision (QAA 2015)
Top 300 Universities under 50 years old (2021)
One of 21 Business Schools awarded the Bronze Award for start-up and business growth advice (Small Business Charter)
8th in the country in the University Green League (People and Planet 2021)
Eco Campus Platinum award (2021)
Continued investment in facilities for our students. Most significantly we opened a £40m STEM building at our Luton campus in 2019.
Our University | University of Bedfordshire (beds.ac.uk)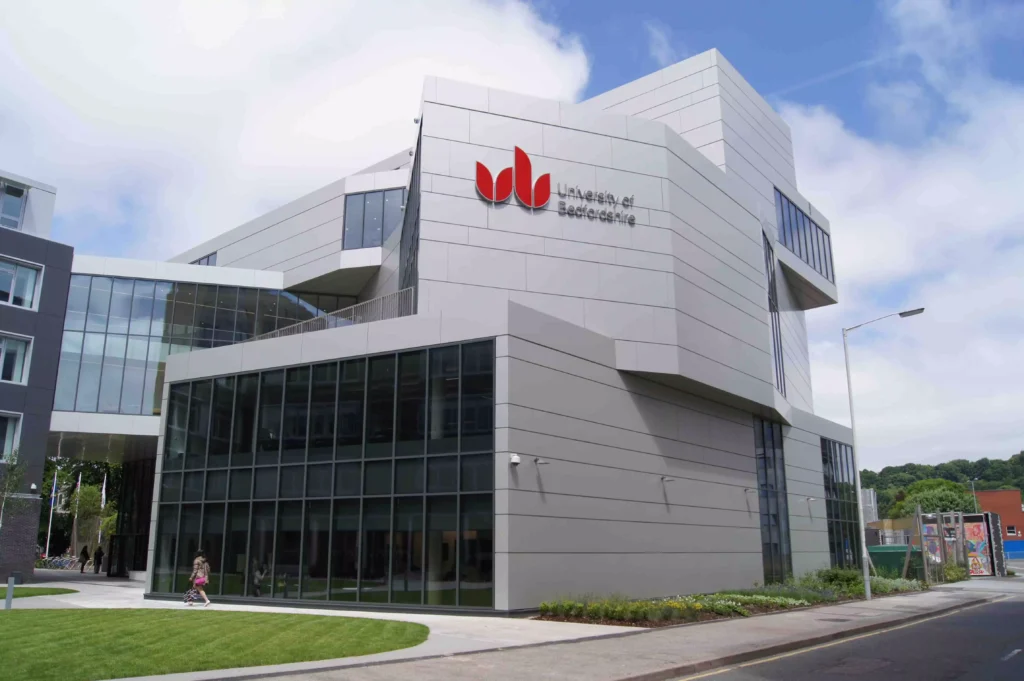 Affordable MBA In UK
University MBA Programs

The University of Bedfordshire has the following MBA majors.

MBA Programs
Finance
Project Management
Digital Technology
HRM
MBA Supply Chain
Healthcare Management
Oil and Gas Management
Business with Data Analytics
University MBA Fees
Courses
Fees / Year
Undergraduate Foundation year
£12,650
Undergraduate – BA/BSc
£12,650
Postgraduate courses (Taught Course)
£13,000
2 year Taught Masters / 22 months Taught Masters 'with placement'
£15,320
MBA
£14,250
2year MBA / 22 months MBA 'with placement'
£16,000
BSc Nursing with Registered Nurse (Adult) and
MSc Nursing with Registration (Adult)
£1,400
University Admission Requirements
Postgraduate Requirements
For P.G programs the candidate must have a 4-year Bachelor's at least 55% or 2.5 GPA out of 4.0.
Or
2-year Master's (if Bachelor's is less than 4 years).
Admission Intake
The Bedfordshire University Intakes are listed below
Major intake: October and February. This university has multiple intakes for Business/ I.T programs: Apr, Jun, Aug, Oct, and Nov.
Bolton University
The University of Bolton (formerly Bolton Institute of Higher Education, Bolton Institute of Technology, or simply Bolton Institute) is an affordable public university in Bolton, Greater Manchester, England. It has approximately 6,000 students and 700 academic and professional staff. Around 70% of its students come from Bolton and the North West region.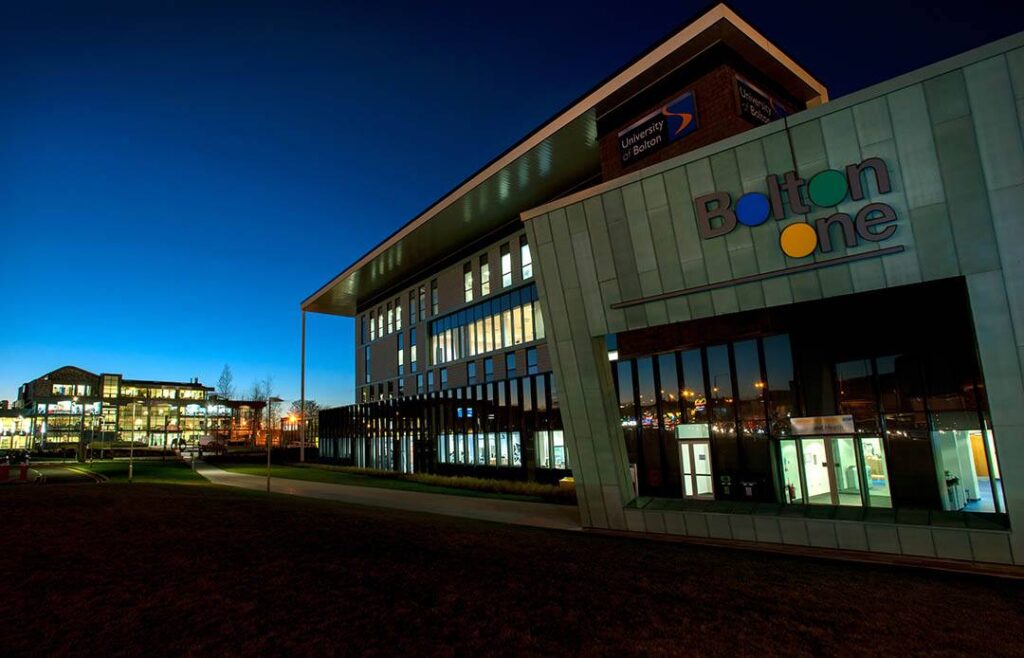 University MBA Fees
The MBA fee at Bolton is £13,950 for the MBA program.
Admission Requirements
The entry requirement is the successful completion of 4-year of bachelor's degrees.
University IELTS Requirements
The Bolton University IELTS requirement is
IELTS: 6.0 overall 5.5 in each module.
Admission Intakes
The admission intake at Bolton University is in September only.
University Scholarships
Fee waiver: Bolton University offers a fee deduction of £1,000 – 15,00 to students who have applied to this university for bachelor's and masters.
University of West London
The University of West London (UWL) is a public research university in the United Kingdom that has campuses in Ealing and Brentford in Greater London, as well as in Reading, Berkshire. The university has roots back in 1860, when the Lady Byron School was founded, which later became Ealing College of Higher Education. In 1992, it became a university and 18 years later it was renamed the University of West London. This university is an affordable public university in the UK.
Top modern* university in London in The Guardian University Guide 2022
In the top 10 universities in the UK for teaching quality in The Times and Sunday Times Good University Guide 2022
The University of the Year for Student Experience in The Times and Sunday Times Good University Guide 2021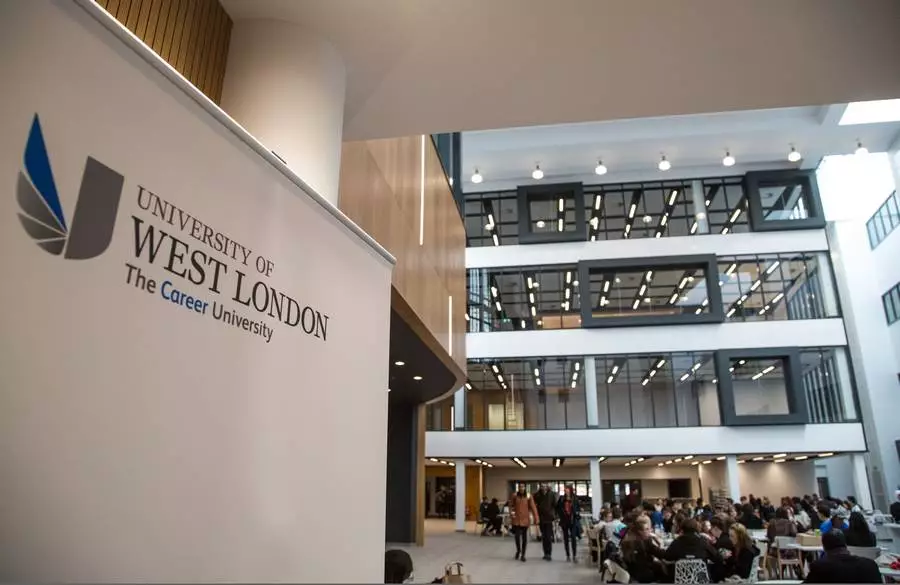 University West London MBA Fees
The UWL fees are given below
| | |
| --- | --- |
| Program of study | Fees / Year |
| Undergraduate | £12,500 |
| Postgraduate | £12,800 |
| Health Sciences | £13,000 – 13,250 |
| University of West London MBA | £13,250 |
Entry Requirements
University of West London (UWL) entry requirements are as follows
Postgraduate Requirements
Master's requirements are a 4-year bachelor's degree with a 2.6 CGPA out of 4.0
University IELTS Requirements
IELTS requirements are as follows
For a master's degree
IELTS: 6.5 overall 6.0 in each module.
Admission Intakes
The admission intakes at this university are in September January and May
Bradford University | Bolton University | University of West London UK