University of Tasmania Australia
[Sassy_Socia_Share]
The University of Tasmania (UTAS) is a public research university, primarily located in Tasmania, Australia. Founded in 1890, it is Australia's fourth oldest university.
A quiet pursuit of the extraordinary.
Our story began 130 years ago, in a sandstone building overlooking Hobart. Since those early days, with three lecturers teaching eleven students, our purpose has remained the same. Through academic excellence, we make our home, and the world, a better place.
Here, success takes a certain determination and imagination. With our isolated location and small population, we have always had to work differently. It's what makes Tasmanians such creative thinkers and problem solvers. And it has seen us generate powerful ideas both for and from our island.
Here, we nurture our environment as it nurtures us.
Just as the winds and elements shaped this land, this land shapes everything we do. That's why, today, we fight to protect our island home. As a university, we study and preserve some of the last great wilderness on our planet. From our island shores, our research extends to the great Southern Ocean and down to the Antarctic.
About us | University of Tasmania (utas.edu.au)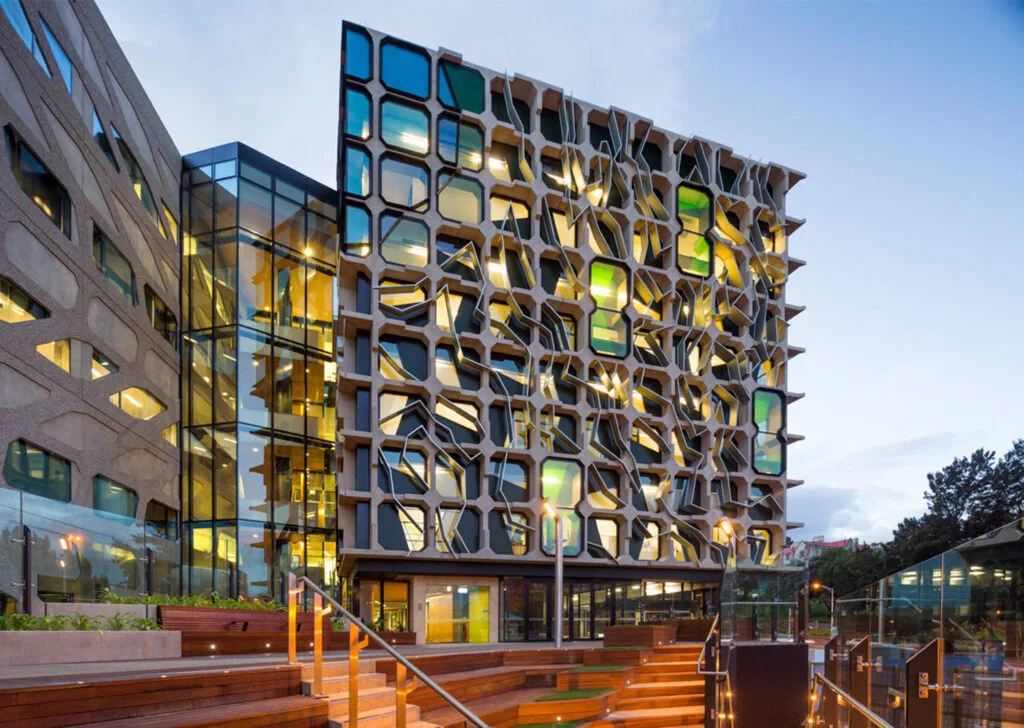 University of Tasmania Courses
Computer Science
Economics
Marine Biology
Architecture
Medicine
Bachelor of Nursing
Dementia
University Admission Requirements
Bachelor's
U.G: intermediate, 65% overall for all subjects undertaken excluding work experience, physical and health education, and general studies
A-Levels: minimum 2D, 1C, or plus
Masters
P. G: Completion of bachelor's degree with good grades
University IELTS Requirements
IELTS – 6.0 (no individual band less than 5.5)
6.0 (no individual band less than 6.0)
TOEFL – 72 (no skill below: Reading 10; Listening 9; Speaking 16; Writing 19)
72 (no skill below: Reading 16; Listening 16; Speaking 18; Writing 22)
University Tuition Fees
University of Tasmania tuition fee for international students
Bachelor's
Business Degree: $32,046 – 34,720 / Year
Engineering Degree: $39,251 – 40,691 / Year
Science Degree: $30,950 – 37,550 / Year
Arts Degree: $33,081 – 34,266 / Year
Masters
Business Degree: $27,770 – 36,070 / Year
Engineering Degree: $32,373 – 36,200 / Year
Science Degree: $31,491 – 38,614 / Year
Arts Degree: $32.912 / Year
 
M O profession Acct: $36,579 / Year
MBA: $27,770 – 36,070 / Year
University Scholarship Programs
University of Tasmania scholarships for international students
Tasmanian International Scholarship
Value: 25% reduction in registered tuition fees for the duration of the course.
assessed automatically, Offer letters will notify applicants if they have been successful in being awarded a scholarship