The University of Waterloo Canada
University of Waterloo is a public research university with a main campus in Waterloo, Ontario, Canada. The main campus is on 404 hectares (998 acres) of land adjacent to "Uptown" Waterloo and Waterloo Park. Waterloo operates the largest post-secondary co-operative education program in the world, with over 20,000 undergraduate students enrolled in the university's co-op program. Waterloo is a member of the U15, a group of research-intensive universities in Canada.
In 1957, the University of Waterloo opened its doors to 74 engineering students with cooperative education as its cornerstone.
Today, with more than 42,000+ students attending annually, Waterloo is #1 in Canada for experiential learning and employer-student connections.
With a global network spanning more than 220,000 alumni in 151 countries, Waterloo attracts world-class scholars including a Nobel Laureate, leads in providing work-integrated learning opportunities with 7,100+ active co-op employers and fosters an entrepreneurial spirit that's created 5,000+ jobs through Velocity alone, Canada's most productive startup incubator by private investment.
The University of Waterloo continues to spur innovation to solve problems on a global scale. Together, with the help of our partners and community, we can accomplish even more.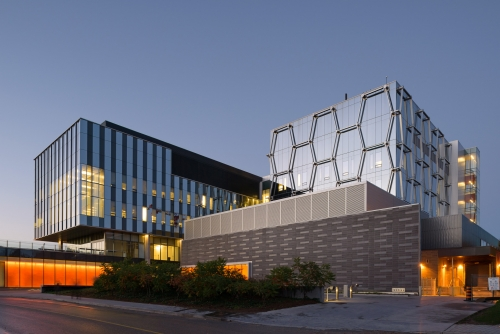 University of Waterloo Admission Requirements
University of Waterloo bachelor's Entry Requirements
The University requires CCC-3A* depending upon the major you choose.
In Pakistan or other than Cambridge board, it requires 90%+
University of Waterloo Masters Entry Requirements
This University requires a minimum of 4 years of study with 1st Division (75%)
University of Waterloo English Language Requirements
University of Waterloo IELTS requirements – Minimum requirement is an overall band of 6.5, (6.5 writing, 6.0 reading, 6.0 listening, 6.5 speakings)
TOEFL–test: iBT: At least 90 overall (25 writing, 25 speaking)
IELTS 7.0 (writing 6.5, speaking 6.5) for Masters
UOW Tuition Fees
University of Waterloo tuition fees for international students
Bachelor's Tuition Fees
Business Degree: $ 61,614 – 63,000 annual fee
STEM Degree: $ 44,000 – 63,000 annual fee
Arts Degree: $ 42,000 – 43,000 annual fee
masters Tuition Fee
Business Degree: $ 21,333 – 21,494 annual fee
STEM Degree: $ 29,358 annual fee
Arts Degree: $ 10,719 – 29,358 annual fee
MBT: $ 61,614 annual fee
Research Master's: 19,914/year – 22,439.85/year
University of Waterloo Intakes and Deadlines
Intakes: January, September, May
Application deadline
February 1st for UG
P.G: March 27
Additionally, the Graduate Record Examination (GRE) score (only for those applicants who completed their degree outside of Canada and the United States).

University of Waterloo Application Fee
The University Application Fee is $125.
UOW Scholarship
University of Waterloo Scholarship for international students
University of Waterloo International Student Entrance Scholarship
20 scholarships, valued at $10,000 each
Eligibility & selection criteria: academic performance
The Admission Information Form (AIF) may be also be considered
Euclid Math Contest results (Mathematics student)