Australian National University is a public research university located in Canberra, the capital of Australia. Its main campus in Acton encompasses seven teaching and research colleges, in addition to several national academies and institutes.
ANU counts six Nobel laureates and 49 Rhodes scholars among its faculty and alumni. The university has educated two prime ministers, 30 current Australian ambassadors, and more than a dozen current heads of government departments in Australia. The latest releases of ANU's scholarly publications are held through ANU Press online.
The ANU is unlike any other university in Australia. Founded in 1946, in a spirit of post-war optimism, our role was to help realize Australia's potential as the world recovered from a global crisis.
That vision, to support the development of national unity and identity, improve our understanding of ourselves and our neighbors, and provide our nation with research capacity amongst the best in the world, and education in areas vital for our future, has been our mission ever since.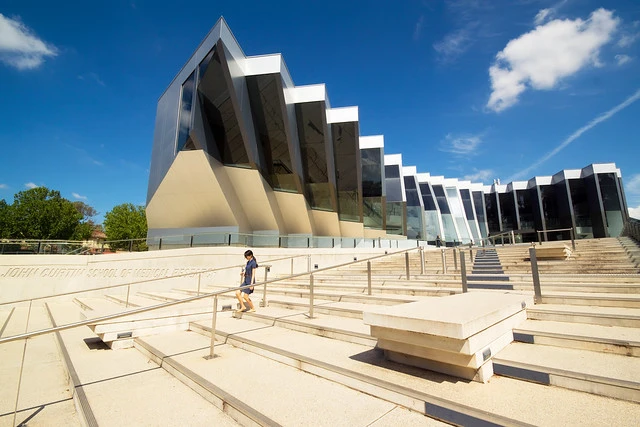 ANU Courses
Australian National University courses for international students are available in the following popular disciplines:
International Relations
Medicine
MBA
Law
Computer Science
Philosophy
Engineering
Economics
AustraliPsychology
Australian National University nursing
Postgraduate courses and masters courses are also available in the following fields:
Australian National University master of finance
Actuarial Studies
Master in Accounting
Anthropology and Applied Anthropology and Participatory Development
Archaeological and Evolutionary Science
Applied Economics
ANU Entry Requirements
Australian national university admission requirements for international students are as follows.
Undergraduate: A-Levels BBB,
Postgraduate: 3.0 GPA and GMAT required for Business programs
IELTS: 6.0 each 6.5 overall
ANU Tuition Fee
Australian national university tuition fees for international students
Bachelor's
Business $39,024,
Engineering $48,040
Arts $44,470

Master's
Business $44,470,
Engineering $47,000,
Arts $44,470
University Admission Intakes
Intake: Feb & July
University Scholarships
Chancellor's International Scholarship
between $15,000 and $25,000
Number Awarded: 200 on offer