University of Canberra
The University of Canberra Australia is a public research university with its main campus located in Bruce, Canberra, Australian Capital Territory. The University of Canberra Australia is within walking distance of Westfield Belconnen, and 8.7 km (5.4 mi) from Canberra's Civic Centre. UC offers undergraduate and postgraduate courses covering five faculties: Health, Art and Design, Business, Government and Law, Education, and Science and Technology. This university is among the top affordable universities in Australia.
Get to know the University of Canberra
Dynamic and vibrant, the University of Canberra (UC) is embedded deep in the soul of Canberra, the Australian capital. Canberra is a place where ideas are born, creativity is explored and opportunity is created.
Our home in Canberra and our connection with our neighboring communities shape our purpose as a university. Whether it's fostering innovation, meeting healthcare needs, solving environmental challenges, or equipping our future leaders, our university is an embodiment of our distinctive city. Canberra is a wonderful place to live, study and work – a safe, connected, multicultural city that boasts great scenery, excellent entertainment and sports venues, a buzzing food scene, and a glittering galaxy of cultural institutions.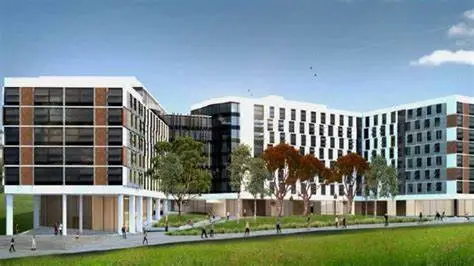 University of Canberra Courses
Following are the best university of Canberra graduation programs.
university of Canberra physiotherapy
university of Canberra nursing
university of Canberra MBA
university of Canberra psychology
university of Canberra architecture
university of Canberra medicine
university of Canberra pharmacy
university of Canberra occupational therapy
university of Canberra law
university of Canberra engineering
University of Canberra Admission Requirements
Bachelor's Requirement
A-Levels 3 passes. For intermediate students, 70 to 73% depending upon the program.

Masters Requirement
A successfully completed bachelor's degree with a minimum of 60%
University IELTS Requirement
IELTS – 6.5 with no band less than 6 in each module
TOEFL – 79 with no band less than 21
University Tuition Fees
Tuition fees for international students
Bachelors Fees
Business Degree: $32-300 / Year
STEM Degree: $28,700-34,400 / Year
Arts Degree: $29,000-32,300 / Year
Masters Fees
Business Degree: $33,100-35000 / Year
STEM Degree: $33,000-36,000 / Year
Arts Degree: $27,000-32,900 / Year
Masters Of Profession Accounting: $35,000/ Year
Masters Of Engineering: $32,000/ Year
University of Canberra MBA: $36,000/ Year
University Scholarship Program
International Merit Scholarship
Bachelor's Degree (70% or higher in Year 12)
Master's degree (GPA of 5 out of 7 or 65% or higher in 
25% reduction of the total fee.
International High Achiever Scholarship
85% or higher for Undergraduate Degree
80% or higher for Masters
20% on the total fee.