Cardiff Metropolitan University
Cardiff Metropolitan University
The university is located in the city of Cardiff, UK. University offers multiple ranges of courses on both undergraduate and postgraduate levels. The subjects that are offered in this University are accounting, business, computing, data sciences, economics, healthcare, and many other subjects in different disciplines. From the year 2021-2022 University has more than 11,000 students in a total of their two campuses situated in Cardiff, and as the University encourages diversification, so all these students are from 140 different countries. In addition, 10,000 students are also linked with this university through 17 different partnered institutions located in 15 different countries.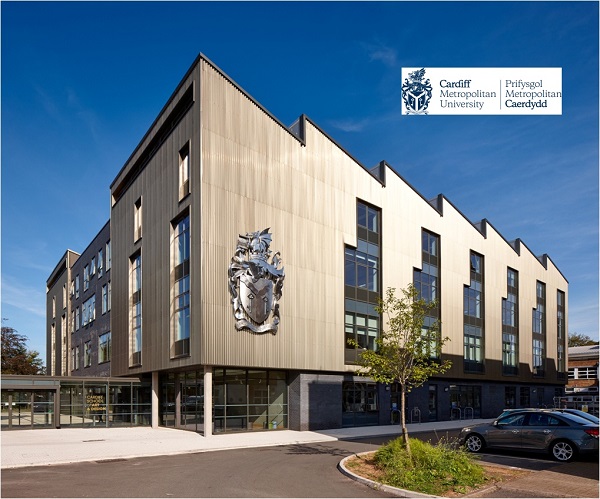 Popular Courses
MBA (all pathways)
MSc Advanced Computer Science
Data Science
Information Technology Management
Technology Project Management
Food Science and Technology
Occupational Health, Safety & Wellbeing
International Hospitality & Tourism Management
MSc Events Project Management
Tuition Fee
The Cardiff Metropolitan has the following fee structure for the Bachelor's and Master's degree programs for international students.
| | |
| --- | --- |
| Course | Tuition fee |
| International Foundation Course | £ 9,250 |
| Undergraduate degree | £12,500 (per year) |
| Postgraduate Degree | £13,500 |
| MSc Sport and Exercise Medicine | £14,000 |
| MBA | £14,000 |
Entry Requirements
Foundation Program
For the foundation in the Cardiff Metropolitan University requirements varies as per the educational system from which they are coming.
O Levels and High School
For students of the Cambridge educational system, he/she must have 5-passes in O levels (Ordinary Level).
For the students of non-Cambridge background successful completion of a High Secondary Certificate (Matriculation) with an average of 60% is the minimum requirement.
For Undergraduates
For A-Levels students, the requirement is at least 3 subjects at Advanced Level.
Students must successfully complete his/her Higher Secondary or college with at least 60%. For Bachelor who have a 2-year degree in Arts/Commerce/Science/Technology (two years) with 50%
For Postgraduates
For masters the bachelor's degree (4 years) with a minimum score of 65% or GPA 2.7/4.0 from a recognized Institution in Pakistan.
IELTS Requirements
The IELTS requirements for both UG/PG in the Cardiff Metropolitan University are 6.0 overall and 5.5 in each module. But for the foundation program, the IELTS requirement is 4.5 overall.
Admission Intakes
The Cardiff Metropolitan University of offers two main Intakes: September and January. September is a major intake in which all programs are offered.
Scholarships
The Cardiff Metropolitan University offers the following scholarships
IELTS: Foundation 4.5 no less than 4.0

U.G / P.G 6.0 no less than 5.5
Undergraduate Scholarship
Award: £1,200 ​
Alumni scholarship
Award: 25% reduction in course fees
The Alumni Scholarship is awarded to all students who have completed a Cardiff Metropolitan undergraduate degree enrolling in taught postgraduate programs in Cardiff.
MBA Scholarship
Award: Up to £1,500
MBA Scholarship is based on academic and/or professional, evidenced work experience
Vice-Chancellor Scholarship
Award: £1,500
The Vice-Chancellor Scholarship, awarded to a number of our MA and MSc programs, is based on academic and/or professional, evidenced work experience
Living Cost in Cardiff, UK
£1,334 per month (for up to 9 months) for courses in London.
£1,023 per month (for up to 9 months) for courses outside London. Every other city in the UK.