Deakin University Australia
Deakin University, International students are provided with a range of scholarship opportunities. Be recognised for your high academic achievements or your potential to make a positive contribution to the University and its community.Deakin University, Australia Scholarships 2024 provides Funded & Fully Funded Scholarships for International Students for a range of studies.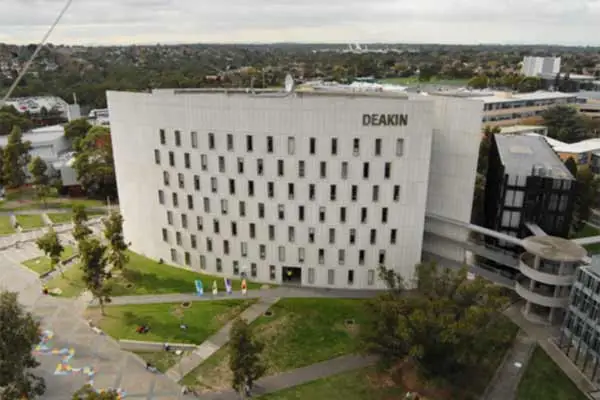 Deakin Vice-Chancellor's International Scholarship
| | |
| --- | --- |
| Benefits | All of your tuition fees or 50% of your tuition fees. |
Important dates
This scholarship is open to all students commencing studies. It is recommended that scholarship applications be submitted at least one month prior to commencing your studies at Deakin.
Application Eligibility Criteria
Be a prospective international student for a coursework degree at Deakin University
Be eligible to study at Deakin University
Have achieved at least an 85% average (or equivalent) in previous studies.
All criteria must be met.
Selection of successful applicants for the fixed number of scholarships will be competitive and may require scores above the stated minimum requirements.
Supporting Documents
A completed Deakin University Application Form
A personal statement (300 words)
Two references who can comment on your community engagement or leadership capacity
completed application to study at Deakin including academic transcripts.
Your personal statement must be written by you and reflect your personal views. It should contain:
An outline of why you want to study at Deakin University

An overview of any extracurricular activities and work experience (paid or voluntary) you have undertaken

Why you think you would make an outstanding ambassador for Deakin University

Any other information that will assist your application.
They may also ask you to attend an interview.
Deakin STEM Scholarship
| | |
| --- | --- |
| Benefits | 20% of your student contributions (tuition fees). |
| Important dates | Applications now open. |
STEM Scholarship Eligibility
Completed undergraduate degree with equivalent of 65% weighted average mark (WAM)
Eligibility Criteria
Be a citizen from Cambodia, China, Hong Kong, Indonesia, Kenya, Malaysia, Nigeria, Pakistan, Philippines, Sri Lanka or Vietnam
Be a new student who commences their course at Deakin anytime up until Trimester 3, 2026
Meet the entry requirements for their course, including English language requirements
Maintain a weighted average mark (WAM) of at least 65% during each previous year of study at Deakin AND have at least 8 credit points to complete in your course (only relevant if you are a student readmitting to Deakin)
Be studying a Deakin undergraduate or postgraduate coursework (including honors) from the Faculty of Science, Engineering and Built Environment
How to apply
All students who apply for eligible courses will be automatically on the assessment list for the scholarship and will get advice on the outcome. There is no need to complete a scholarship application form.