The private institution Istanbul Bilgi University came into being in 1996 and is situated in Istanbul, Turkey. The university's four centrally placed campuses. According to the QS World University Rankings 2023, it ranks #1201–1400. BLG has climbed to the 92nd spot among Asian universities and to the 495th spot overall. The Best Global Universities list has Istanbul Bilgi University at position 526. It received rankings in 29 academic subjects and was rated 30th in Turkey and 1845th overall in the world in 2022.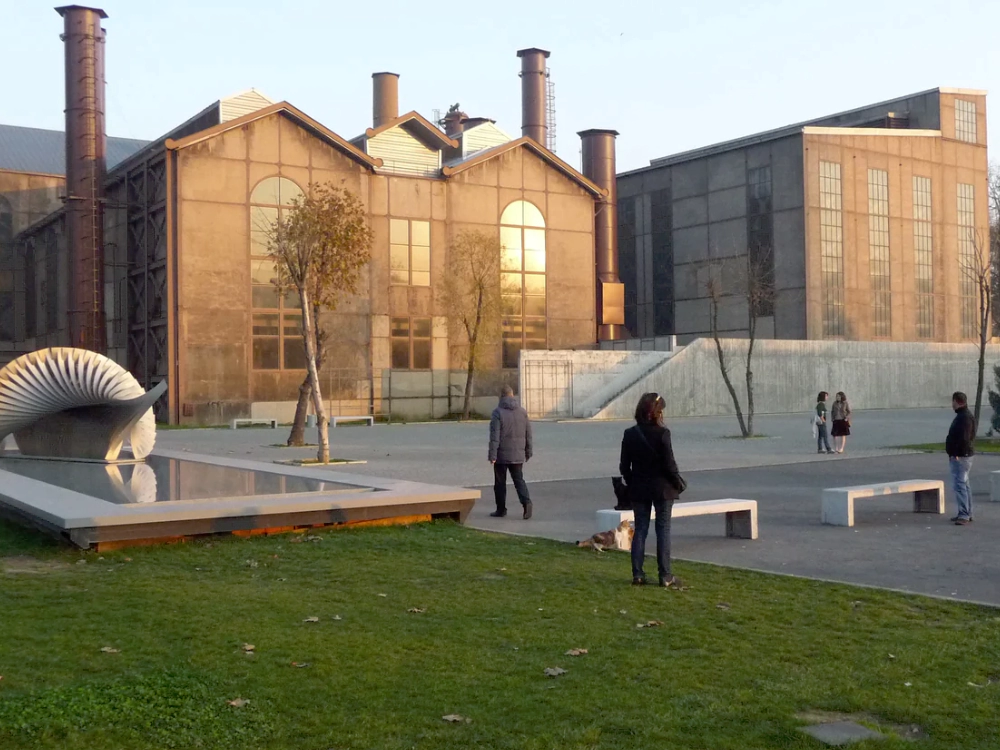 Entry Requirements: Undergraduate
GCE A Level (Intermediate part two to be completed)
Higher Secondary School Certificate (year 12) with 50%
IB (International Baccalaureate) 28 point
A-levels: AAB–BBB
Postgraduate
Undergraduate Diploma (minimum GPA of 2.00/4.00) · Transcript of undergraduate courses
English Language requirements
Cambridge Certificate in Advanced English (CAE): Minimum Score C
Cambridge Proficiency Exam (CPE): Minimum Score C
First Certificate in English (FCE): Minimum Score B
TOEFL IBT: Minimum Score 75
PTE Academic: 60
Arts Degree: 8,100 USD
Architecture 9,720 USD
Business Degree: 8,100 USD
Engineering Degree: 9,720 USD
Education 8,100 USD
Health Sciences 9,720 USD
Law 9,720 USD
Nursing: 8,100 USD
Physiotherapy: 9,720 USD
Psychology: 9,720 USD
Science Degree: 8,100 USD
Postgraduate
Master of European Studies (With Thesis) 2124.74 USD
European Studies (Without Thesis) 2124.74 USD
Film & Television (With Thesis) 2390.34 USD
Financial Economics (With Thesis) 2948.08 USD
Master of Financial Economics (Without Thesis) 2948.08USD
Industrial Psychology (With Thesis) 3054.32USD
International Relations (With Thesis) 2124.74 USD
Marketing (Without Thesis) 3054.32 USD
Media & Communication Systems (With Thesis) 3054.32USD
Organizational Psychology (With Thesis) 3054.32
Application Deadline: January 9, 2023.
Interview Date: January 11, 2023
The annual cost of living is 1327.96 USD approx.
Admission Intakes
Spring Term Interactive Registrations and Advisor Approvals 20 February -03 March 2023
Spring Term Classes Begin and Last Day 27 February -07 Haziran 2023
Istanbul Bilgi University scholarship
The Science Academy Awards
The Science Academy's Young Scientist Award Program (BAGEP) initiated in 2013 aims to encourage young people to engage in good science and support young academics for new research. Candidate scientists younger than 40 are eligible for the award. Candidates may apply in person for the award.
The award-winning young academics are granted 27.500 TL per year for a period of two years to support them in their research.
The awards are financed by the Friends of Science Academy. To create a grant, each donator must commit to paying Science Academy 66,000 TL in total for two years, in annual installments of 33,000 TL, to cover the 27,500 TL scholarship and 5,500 TL in administrative expenses. The donators may dedicate the grant to a person or institution they support. Science Academy will select the recepient.
Achievement Scholarships
This academic achievement scholarship is for students that have met the criteria for the scholarship (the respective academic year and Cumulative Grade Point Average – CGPA – must be 3.70 and above) after the successful completion of their second or third academic year and covers 50% of the tuition cost. The scholarship is valid for one academic year and is not valid for the summer term.
Need-Based Scholarships
Students who need financial support can apply for the Need-Based Scholarship if they have continued their education without interruption as active student registered for at least one academic year and documented their financial and moral difficulties. The student whose application is accepted signs a commitment and the scholarships are granted for one semester or one academic year and do not include summer school.