Macquarie University Australia
Distinctive, progressive, and transformational
Macquarie University is a public research university based in Sydney, Australia, in the suburb of Macquarie Park. It was the third university to be established in the metropolitan area of Sydney.
Macquarie University was established in 1964 as a bold experiment in higher education. Built to break from traditions and work in tandem with the industry, we strive for the extraordinary by challenging conventions and embracing different views.
Led by our academics and researchers, we continue our pioneering approach – from inventing Wi-Fi with the CSIRO, to enhancing graduate employability through personalized degrees and degrees co-designed with industry.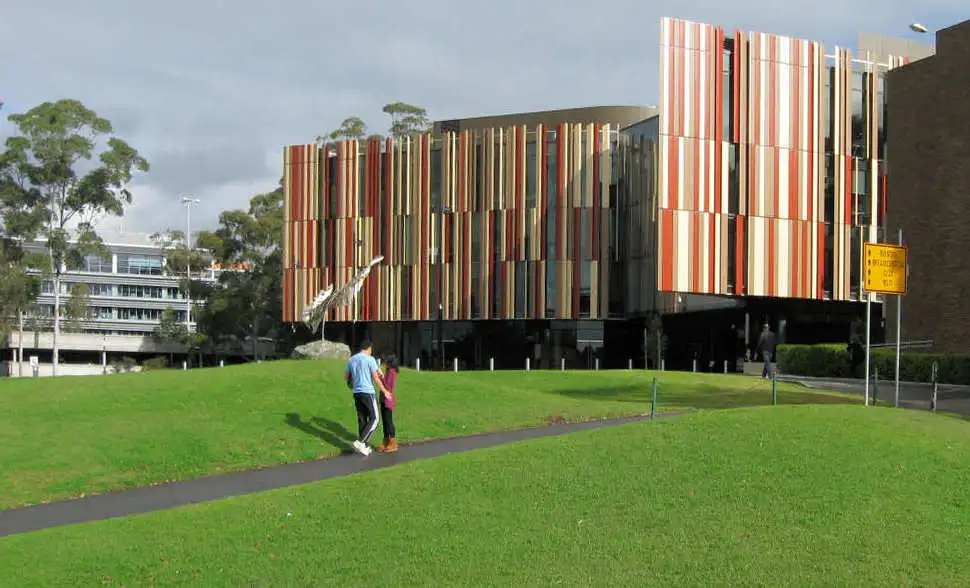 Macquire University Admission Requirements
Bachelor's
A-Levels: Minimum 3 A-level passes
Master's
Completion of Bachelor's degree 60% or with Good Grades
Macquire University IELTS Requirements
IELTS –Overall 6.5 No individual band below 6.0
TOEFL (IBT)– 83 overall (min. 18 in speaking, 12 in listening, 21 in writing, 13 in reading)
University Tuition Fees
Bachelor's
Business Degree: $ 39,600 / Year
Engineering Degree: $ 39,800 / Year
Science Degree: $ 33,200 – 38,400 / Year
Arts Degree: $ 34,800 / Year
Master's
Business Degree: $ 39,600 / Year
Engineering Degree: $ 39,600 / Year
MS Data Science: $39,800 / Year
Masters of Profession Accounting: $39,600 / Year
MS Engineering Management: $38,800 / Year
Macquarie University MBA: $39,600 / Year
University Scholarship Programs
Vice-Chancellor's International Scholarship
Award value: Up to AUD $10,000

Achieve a min 65 WAM for Postgrad or a min 85 ATAR (or equivalent) for Undergrad applications.
For this scholarship, applicants are required to complete a nomination form and hold a valid offer letter to study at Macquarie University. As part of the application form
Applicants must complete an application form and type "VCIS" in the Scholarship Name field.
Enter your student number as outlined on your Macquarie University Offer Letter.
2. Macquarie University Regional Scholarship
Award value: AUD $5,000 per year
Criteria:
Be a citizen of Mongolia, South Korea, Russia, Japan, Lebanon, or one of the countries located in either the ASEAN, South Asia, African, Latin American, or European regions.
Applicants will be assessed automatically for this scholarship
3. South Asia Early Acceptance Scholarship
Award value: AUD $10,000 per year
Criteria:
Be a citizen of countries from South Asia.
No need to apply separately for this scholarship