Princeton University, established more than 270 years ago, is the fourth-oldest college in the country. A world-renowned research university, Princeton is No. 1 in the National Universities ranking. Princeton offers first-rate academic resources, from specialized libraries to state-of-the-art laboratories and even an art museum on campus. The institution also has one of the highest four-year graduation rates in the nation. Home to Rhodes scholars and high-achieving students, Princeton has educated past U.S. presidents, Supreme Court justices, Olympic medalists, and Nobel Prize winners. This university is a member of IVY League Universities in the USA.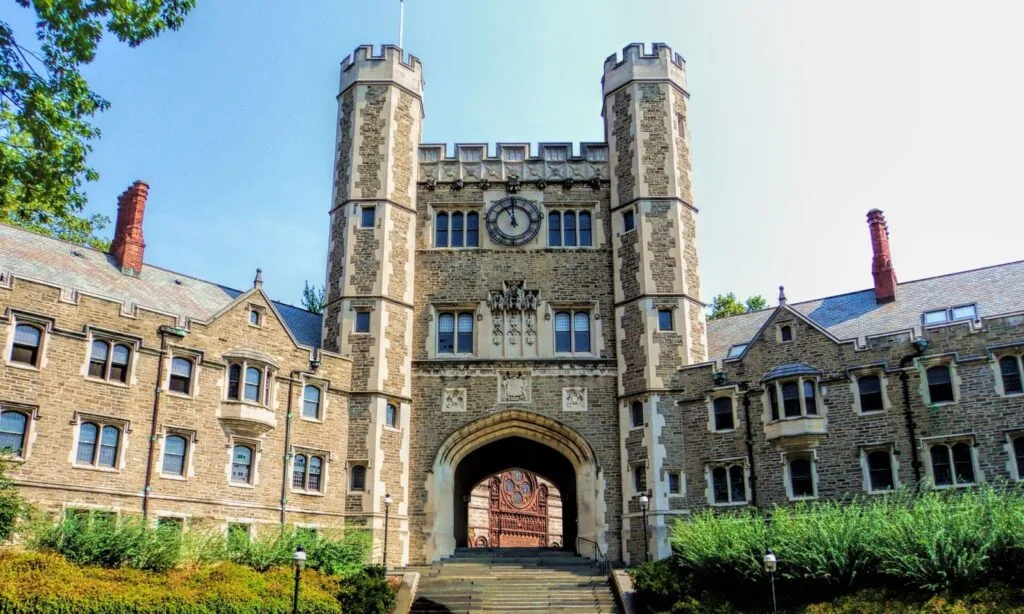 Princeton university Courses
Following are the Princeton University graduate programs
Engineering
History Department
Computer Science
MBA
University Admissions Requirements
Common Application or Coalition Application, or Universal College Application
University online application P.G
Application Deadline: January 1st
Application Fees: $70
Acceptance Rate: 6%
Admission interview: Recommended
Required standardized tests: Either SAT or ACT
SAT 1460 / ACT 32
SAT/ACT scores must be received by: January 1st
Scores from either the GRE or the GMAT exam
GRE 329 / GMAT 556 / GRE Quantitative / GRE Verbal 161
TOFEL IBT/ PBT: both accept able or overall, 100 & higher with 25+ in each 28+ in Speaking
IELTS: 7.0

Average Academic Score
Percentage: 90%
GPA 3.8
IB: 40
Requirements may vary for each program. Please visit the program page for specific requirements.
University Tuition Fees
Princeton University tuition fee for international students is 56,010$ for U.G & 57,690$ per year for P.G.
University Scholarships Program
Princeton University scholarships for international students
Grants 100% to 82% depending upon your parent's financial income & grades
available for U.G & P.G applicants.
https://www.princeton.edu/admission-aid/affordable-all

International student contact
Alex Bustin
Senior Associate Dean of Admission
(609) 258-5287
[email protected]