The Canadian public research institution Simon Fraser University has three locations in British Columbia. It first began in 1965. In the 2022 Academic Ranking of World Universities, the university was ranked 301–400 globally and 13–17 in Canada. Up the 2023 QS World University Rankings, the university came in at number 328 worldwide and number 13 in Canada. The ranking of Simon Fraser University is #317 among the Best Global Universities. The university has a 59% acceptance rate.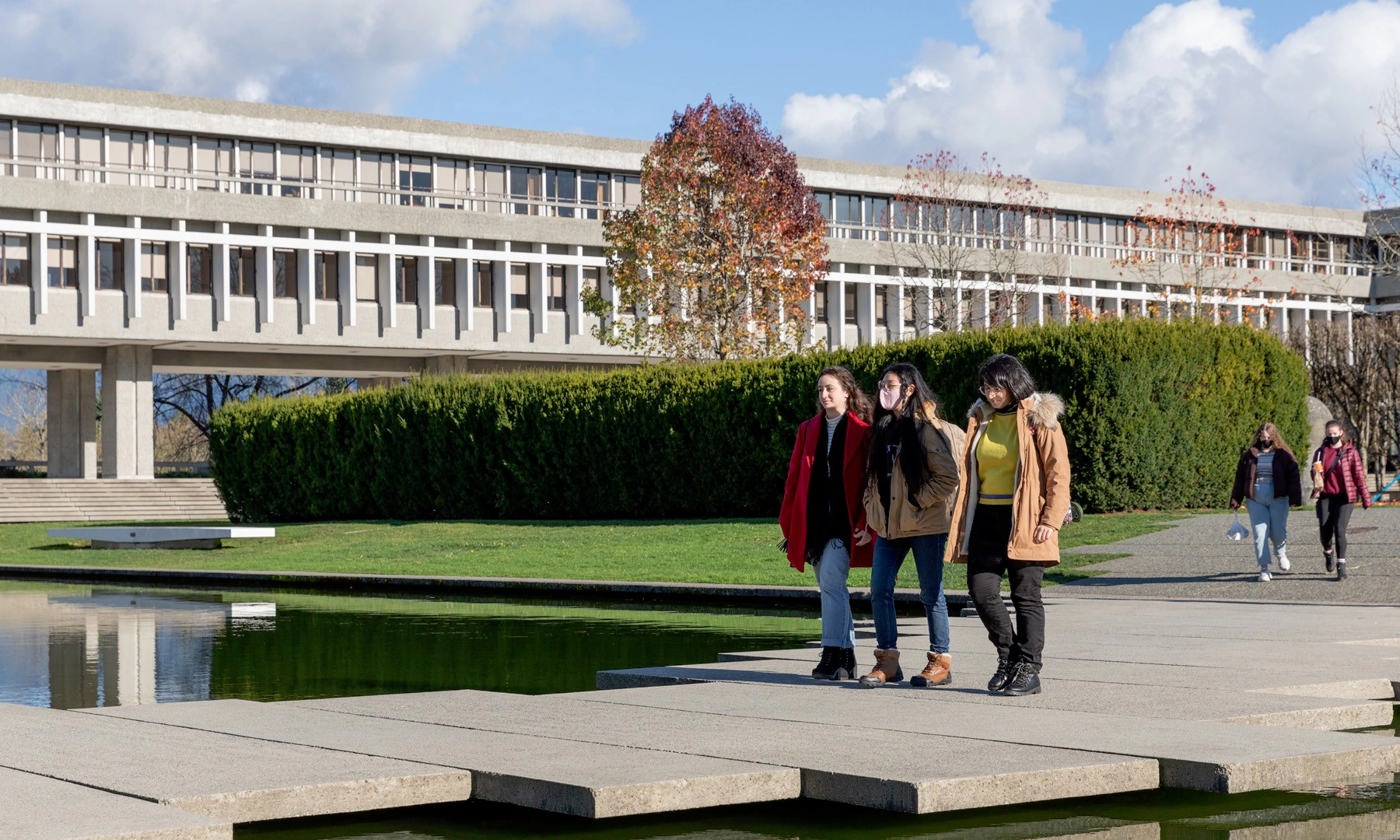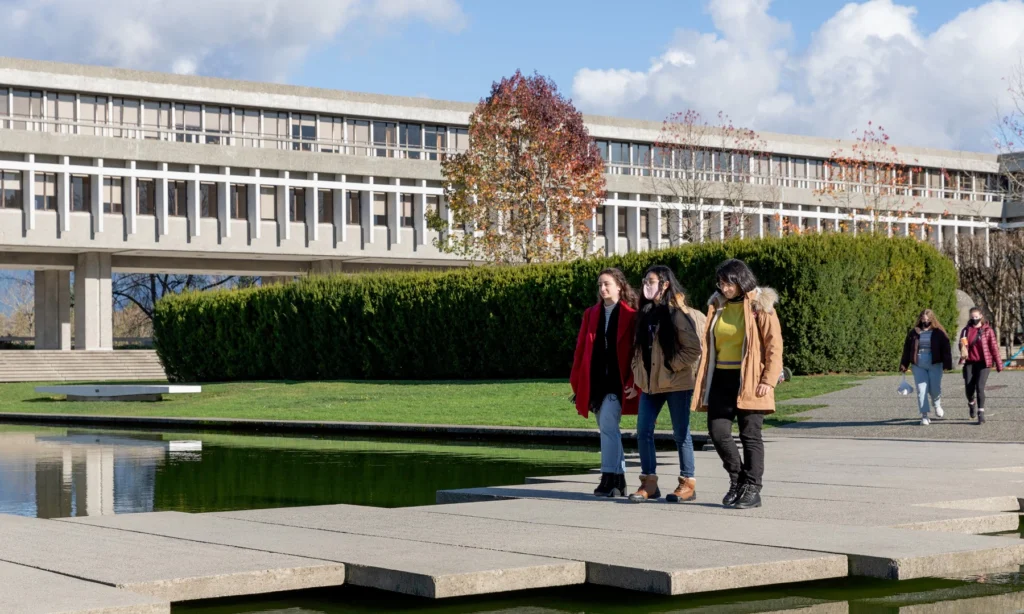 Simon Fraser University Admission Requirements:
Undergraduate:
Higher Secondary School Certificate (HSSC) Submit transcript which includes interim marks for year 12 you need a minimum of 60%
International Baccalaureate: minimum overall score of 28.
A-levels: AAB–BBB
Postgraduate:
A bachelor's degree, with a cumulative grade point average of at least 3.5/4.0, or a grade point average of at least 3.67/4.33 (A-) based on the last 60 credits of undergraduate courses.
English Language Requirements:
Undergraduate:
IELTS: with a minimum overall band score of 6.5 with no part less than 6.0
TOEFL: with an overall score of 88 or better with a minimum score of 20 in each of the four components (listening, speaking, writing, and reading)
PTE Academic: with an overall score of 65, and a minimum score of 60 in the Communicative Skills, including Listening, Reading, Speaking, and Writing.
Postgraduate:
IELTS (academic): overall band score of 7.0 of the academic (NOT general) test with a minimum of 6.5 in each section
TOEFL: 93 with a minimum of 20 in each category. In order to satisfy the requirement, scores must be achieved in a single test.
Pearson Academic (PTE): Overall 65; minimum 60 in all of their sections
Simon Fraser University Tuition Fees
Undergraduate
Arts Degree: 47,661
Architecture 47,661
Business Degree: 47,661
Engineering Degree: 47,661
Education 47,661
Health Sciences 47,661
Law 47,661
Nursing: 47,661
Physiotherapy: 47,661
Psychology: 47,661
Science Degree: 47,661
Postgraduate
Arts Degree: 32,196
Architecture 32,196
Business Degree: 32,196
Engineering Degree: 32,196
Education 32,196
Health Sciences 32,196
Law 32,196
Science Degree: 32,196
Engineering Management:32,196
project management: 32,196
renewable energy: 32,196
Environmental Science: 32,196
Environmental Engineering: 32,196
Data Science: 32,196
MBA: 32,400
Psychology: 32,196
Nursing: 32,196
Public health: 32,196


DEADLINES: UNDERGRADUATE APPLICATION FOR ADMISSION OPEN DATES
Fall (September) 2023 October 1, 2022 – January 31, 2023summer (May) 2023 December 1, 2022 – January 15, 2023spring (January) 2023 August 1, 2022 – September 15, 2022


Application fee: $125 for applicants with international transcripts.
For graduates: January 15, 2023
Application deadline for all students for summer term 2023
Living cost:
Textbooks and supplies: $1,920
Single residence room with a meal plan: $11,874
Medical insurance: $868
Total (CDN$): $47,386
Scholarship: Undergraduate Students Scholarships
Eligibility requirements
To apply for a scholarship, you must: have completed at least 12 units of standard-graded courses at SFU.
Be enrolled in a minimum of 12 units of standard graded courses at SFU in the term of application.
have a minimum CGPA of 3.50 at SFU
The spring 2023 application will open on December 19, 2022.
McCall MacBain Scholarships
If you are an undergrad going into a master's, you may wish to check out this program. Announced in 2019, the McCall MacBain Scholarships at McGill are Canada's first comprehensive, leadership-driven scholarships for master's and professional degree students.
The McCall MacBain Scholarship covers:
Tuition and fees for an eligible master's or professional program
A living stipend of $2,000 per month during academic terms
A comprehensive enrichment program including mentorship, interdisciplinary learning, and access to a global community
Applications are submitted online. No authorization code is required, and there are no application fees.