St. Paul's College is a Roman Catholic college located on the University of Manitoba's Fort Garry campus. It was established in 1926, and it is now ranked #88 in Regional Universities Midwest 2022. Top Performers in Social Mobility 2022 list it at position 102. The institution has a 68% acceptance rate and is ranked #3 in Canada and #3501 globally by the Unirank portal for the year 2020.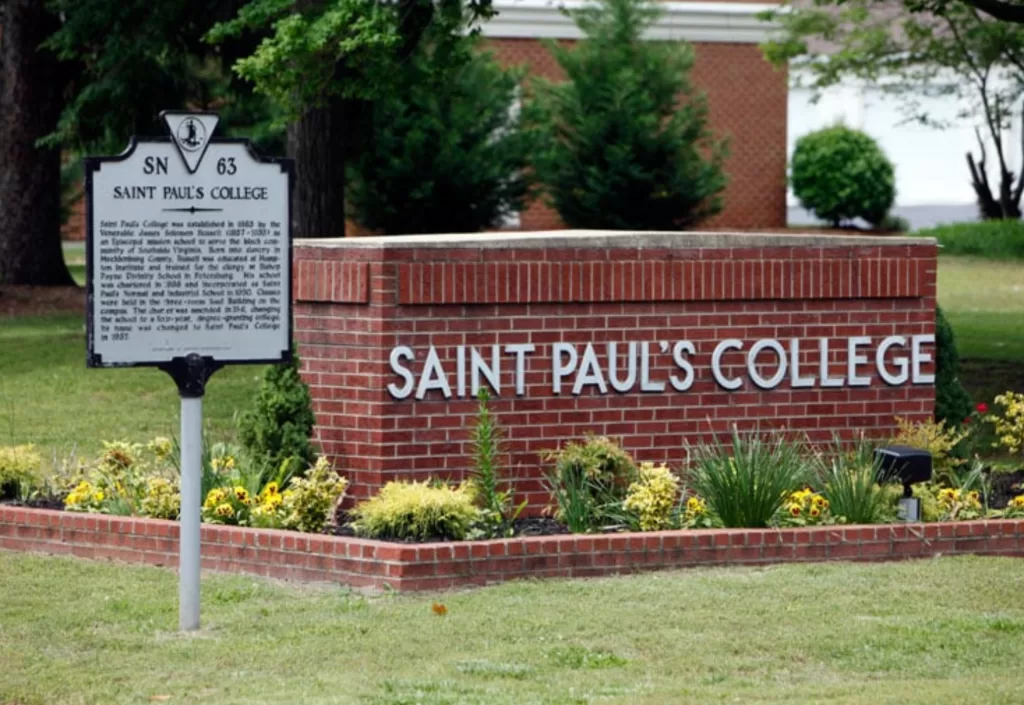 Entry Requirements
High School: you must have a diploma certifying 12 years of education that is equivalent to an Ontario Secondary School Diploma (OSSD)
Or,
Have a Secondary School Diploma with an average of 84%
International Baccalaureate: with a minimal score of 24 points
A-levels: AAB—BBB
Postgraduate
Have an Honour's B.A. (4 years) or equivalent with an average of at least 70%
English Language Requirements
IELTS: overall score. 6.5. Required score in writing 6
TOEFL: Minimum TOEFL Score. 86 iBT, with 22 Writing and Reading.
Pearson Test of English (PTE): 60
St. Paul's College Fees
Undergraduate tuition fees: $18,100 – $21,350
Graduate tuition fees: $5,875
Fees for Application
Application for admission – Undergraduate – Maximum of 3 choices of study programs – international $165
Application for admission – Graduate – 1st choice of study program $105
Living Cost
Single with ensuite washroom (full meal plan included) $9,205
Your $500 deposit will be deducted from your first term's residence fees
Application deadlines for international students
The last day you can apply:
To start in September: the deadline is April 1.
To start in January: the deadline is September 1.
Application form
https://ustpaul.ca/en/admissions-and-student-services-applications-a-step-by-step-guide_466_152.htm
St. Paul's College Scholarships
THE LARRY AND LETA LEE ENTRANCE SCHOLARSHIP
CRITERIA FOR ELIGIBILITY
The Larry and Leta Lee Entrance Scholarship is accessible to students on the basis of the following criteria:
This scholarship will be given to a student enrolled in the Asper School of Business who demonstrates average or above-average academic achievement, a passion for business or finance, and is actively involved in community service.
Graduate of a Catholic High School and membership at St. Paul's College at time of application.
All reference letters must accompany this application before the deadline.
Must submit Curriculum Vitae.
High school transcript must be available.
Élisabeth Jeannine Lacelle Scholarship
This scholarship is accessible to female francophone or bilingual students who achieve academic excellence. The award is available to students of all faculties.
Value: $1,000
Number of Awards: 1
Application Deadline: November 1, 2023
The Ottawa City Union of the International Order of the King's Daughters and Sons Scholarship (KDS)
This scholarship is available to students in the master's and doctoral programs of Counselling and Spirituality.
Applicants must have a profile and a potential for service that is consistent with the focus of the KDS: to lend a hand in service to others as taken from Mark 10:45, "Not to be ministered unto, but to minister.
Value: $1,000
Number of Awards: 5.
Period of Study: Available in the second term of the master's or doctoral program of Counselling and Spirituality.
Deadline: November 1, 2023.
How to apply: Send a Letter of Intent to the, [email protected]