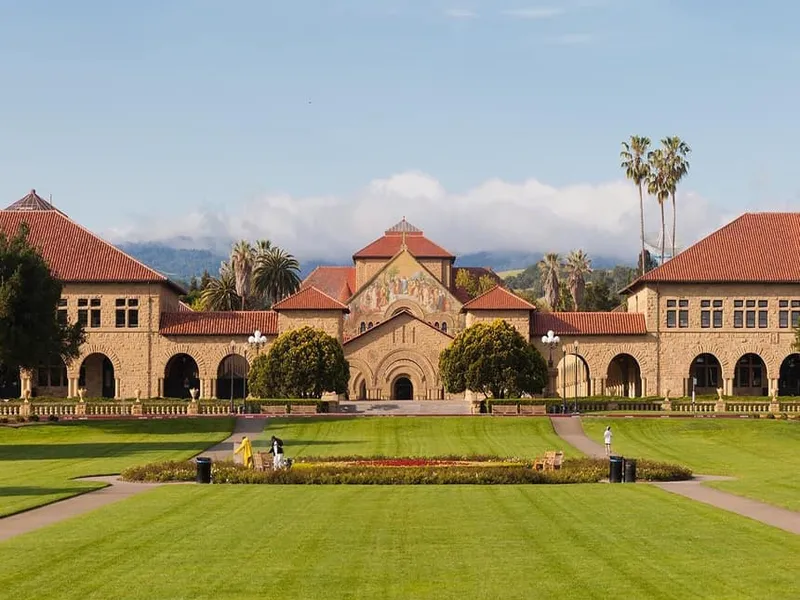 In Stanford, California, Stanford University was founded in 1885 and inaugurated in 1891. It connects San Francisco and San Jose and is a piece of California's Silicon Valley, home to Stanford alumnae-founded businesses, including Google, Yahoo, and Hewlett-Packard. It shares the sixth spot in the U.S. News national rankings with Penn.
Stanford University offers Programs and Courses in seven schools.
Business, Humanities, and Sciences, Earth Sciences,
Education, Engineering, Medicine, and Law.
The university is known for its STEM, Law, and Business programs.
Stanford University Admission Requirements
Common Application or Coalition Application
University online application P.G.
$90 application fee or fee waiver request
Application deadline: 4th December
Official SAT/ACT scores
SAT 1520 / ACT 33
Scores from either the GRE or the GMAT exam
GRE 328 / GMAT 737 / GRE quantitative 166 / GRE Verbal 162
TOFEL IBT: 100 / IELTS 7.0 Bands
Stanford University Tuition Fee:
45,500U$ per year for U.G. and / 21,350$ per year for P.G. Fees vary for each program
Average Admission Requirements
Percentage: 90%
I.B.: 39
GPA: 3.8
Stanford University Acceptance Rate:
5%
University courses
MBA
computer science
law
data science
nutrition course
quantum computing
kinesiology
psychology
engineering
Requirements may vary for each program. Please visit the program page for specific requirements.