A recognized institution of higher learning in the UAE is the University of Dubai. UD, accredited nationally by the Ministry of Higher Education and Scientific Research, was the first private university in Dubai to receive AACSB accreditation in 2009 and the first in the United Arab Emirates to receive ABET-CAC accreditation for its Computing and Information Systems (BS) program in 2006. The program is in line with worldwide professional certification organizations, such as the Institute of Leadership & Management (ILM)-UK, which grants level 5 and level 7 certifications to graduates of the BBAHRM and MBA in Leadership and HRM. The program also supports government objectives related to the Islamic economy, smart cities, innovation, and entrepreneurship through an IBM relationship.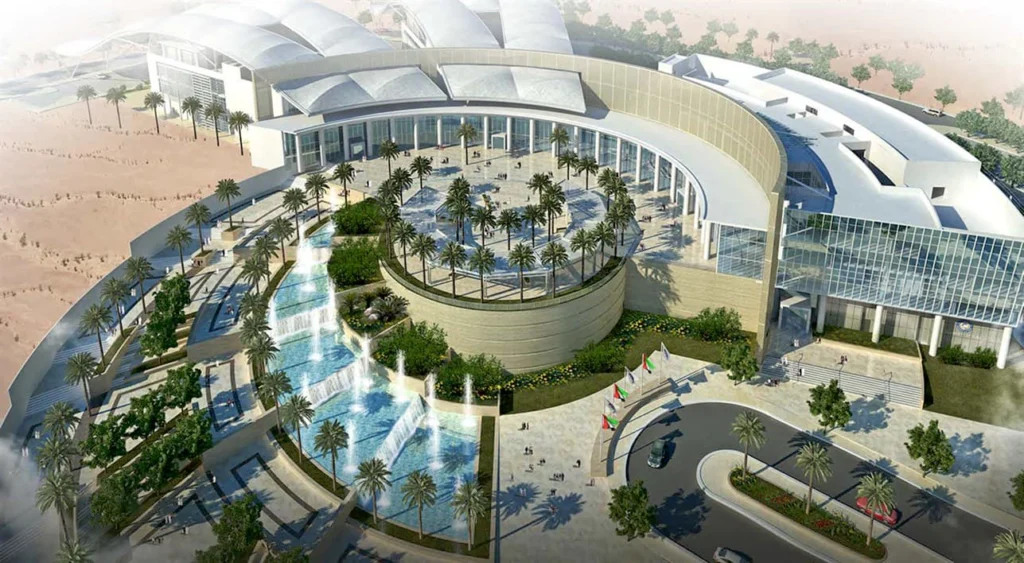 University of DubaiEntry Requirements
HSC / Intermediate pass with minimum grades of 65%
Indian School Certificate awarded by ICSE or CBSE with a Minimum Score of 55%
A level: D – E
UNDERGRADUATE – BBA & CIS
Science Stream students are only accepted. Direct entry 80% or B
ENGLISH LANGUAGE & MATH REQUIREMENTS
IELTS: 5.0
TOFEL IBT 61 or PBT 500
SAT or Math placement test: 400
Postgraduate
Bachelor's Degree with Minimum GPA 3.00 out of 4.00
All Bachelor Degree majors are accepted. Preparatory courses may be required if the previous degree is not related to Business or Law.
TOEFL (PBT 550 or iBT 79) or IELTS (Overall 6)
Two (2) years of work experience is required for Specialized MBA
PHD Requirements
Hold a Master's degree (or equivalent) in any business-related field from an accredited university.
Have a grade point average (GPA) of 3.0 or higher out of 4.0 in coursework taken for the master's.
Have at least three years of teaching or managerial experience.
Fulfill the English language entry requirement
TOEFL 550 (paper-based test) or TOEFL iBT score of 79
OR IELTS 6 overall (with at least a band 6 in each skill)
Certificates and mark sheets must first be attested by the following organizations from the country where the applicant graduated
Ministry of Education (or the equivalent educational institute) – Ministry of Foreign Affairs UAE Embassy
Bachelor of Business Administration (BBA)
Accounting, Human Resources Management, Finance & Banking, Entrepreneurship Management, Management, Supply Chain & Logistics Management, Marketing, Customs
COLLEGE OF ENGINEERING & INFORMATION TECHNOLOGY
Bachelor of Science (BS)
Electrical Engineering with a concentration in Communication Engineering
Computing and Information Systems with a concentration in Information
Systems Security (CIS-ISS)
University of Dubai tuition fee
Business: 16,590$ per year
System Security: 16,590$ per year
Engineering: 20,475$ per year
Master of Business Administration
General MBA in 12 months
Specialized MBA Double Major in 21 months
Finance & Accounting • International Business & Marketing
Operations & Logistics • Leadership & Human Resources Management
Masters of Law (LLM)
Master of Laws – 12 months
Arbitration & Dispute Resolution
Financial Crimes & Money Laundering
University of Dubai Data Science
Masters of Data Science
MBA: 19,800 $ per year
LLM: 14,197 $ per year
Ph.D. Programs
The Ph.D. program – 4 years with concentration courses in:
Management • Finance
Marketing • Accounting
Application fees AED 3,000 (non-refundable)
Ph.D. Program Duration: a minimum of four years Cost of the Program the total cost of the program is AED 270,000 + Tax.
Key Dates for 2022-2023
The University of Dubai Ph.D.Dates
University of Dubai PhD
Dates
Submission of Application Opens
1st October 2021
Deadline to submit electronically completed applications (along with all documents) to Mrs. ManarNoufal (

[email protected]

)
31st August 2022
Maximum number of Ph.D. candidates for 2022-2023 (on a first come – first served basis)
10
Orientation of 2022-2023 candidates
Wednesday 14/9/2022 at 4:30 PM
Seminars days
Monday 4:30 PM -9:30 PM
Wednesday 4:30 PM -9:30 PM
University of Dubai Scholarship
International Students Scholarship
Applicants who have completed their high school outside the borders of the UAE are granted a partial scholarship of 4 free courses during their study at UD.
Merit-Based Scholarship
The University of Dubai offers a partial merit-based scholarship of 50% on tuition fees for students with outstanding achievement in their high school scoring 90% and above or equivalent.
Partial Scholarships Students who complete SAT, meet English requirements (IELTS/TOEFL) and provide a high school score of 70% and above are granted a partial scholarship of 8 free courses during their study at UD.