The University of Law is a private university in the United Kingdom providing law degrees and specialist legal training. It traces its origins to 1876.QS World University Ranking has ranked The University of Law as a five-star institution. The University ranked 159th in the UK and 7400th in the World in 2022. The average acceptance rate nationally for fall 2020 was 44%.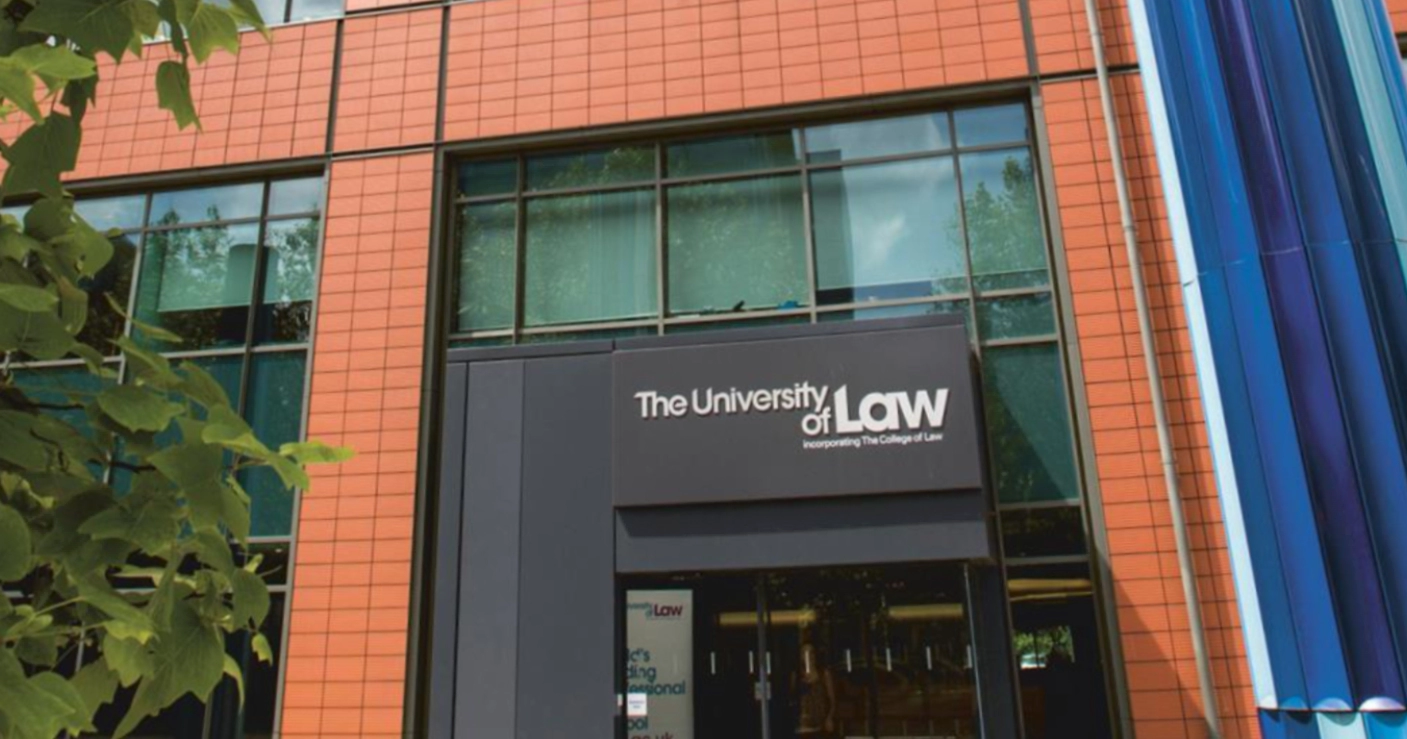 Entry Requirements:
60% in Higher Secondary School Certificate (HSC)
A Level: AAB–BBC
International Baccalaureate: A total score of 38, 39, or 40 points (depending on the course)
Postgraduate
Bachelor's degree from Pakistan studied over 4-5 years or Bachelor of Laws degree from Pakistan 55%.
English Language Requirements
IELTS: 6.0 overall (at least 5.5 in each component)
TOEFL: 60 (Listening 11, Speaking 17, Reading 12, Writing 20)
Postgradute
IELTS: 6.5 overall (at least 6.0 in each component)
TOEFL: 79(Listening/Speaking 19, Reading18, Writing 23)
The University of Law fees
Business Degree: 13,750–14,750
All undergraduate courses are offered in 13,750-14,750
Postgraduate
All postgraduate courses are offered between 12,000-14,000
The University of Law Scholarships
International Bursaries
The University of Law offers bursaries to all non-UK students to help support the cost of tuition fees.
All non-UK students will be eligible to receive an annual non-payable bursary. The bursary amount will depend on which course you are studying.
There is no separate application process for International bursaries. If you are eligible for the bursary you will be notified of your entitlement in your offer letter.
Undergraduate Scholarships
Business, Criminology, Law and Policing First Scholarships – Applicable for All undergraduate degrees, excluding apprenticeship programs
Overview: 4 awards of 2,000 each are available for the Business and Law course starting in January 2023.
What is the application deadline?
For courses starting in January 2023, Sunday 13 November 2022 (midnight UK time)
When will the winners be announced?
For courses starting in January 2023, Tuesday 13 December 2022
Business First Scholarships
Applicable for: All postgraduate business courses excluding apprenticeship programs
5 awards of 5,000 each for January 2023 entrants
4 awards of 5,000 each for May 2023 entrants
What is the application deadline?
For courses starting in January 2023 ñ Sunday 13 November 2022 (midnight UK time)
For courses starting in May 2023 ñ Sunday 16 April 2023 (midnight UK time)
When will the winners be announced?
For courses starting in January 2023, Tuesday 13 December 2022
For courses starting in May 2023 – Friday 13 May 2022