University of Melbourne
The University of Melbourne is a public research university  It is Australia's second oldest university and the oldest in Victoria. Its main campus is located in Parkville, an inner suburb north of Melbourne's central business district, with several other campuses located across Victoria.
Incorporated in the 19th century by the colony of Victoria, the University is one of Australia's six sandstone universities and a member of the Group of Eight, Universitas 21, Washington University's McDonnell International Scholars Academy, and the Association of Pacific Rim Universities.
Australia's leading university
Our distinctive Melbourne experience helps graduates become well-rounded, thoughtful, and skilled professionals – making a positive impact across the globe.
Our research helps solve social, economic, and environmental challenges the world is facing today and in the future. We're tightly connected with our communities, at home, and around the globe – a connection that enriches our learning, teaching, and research.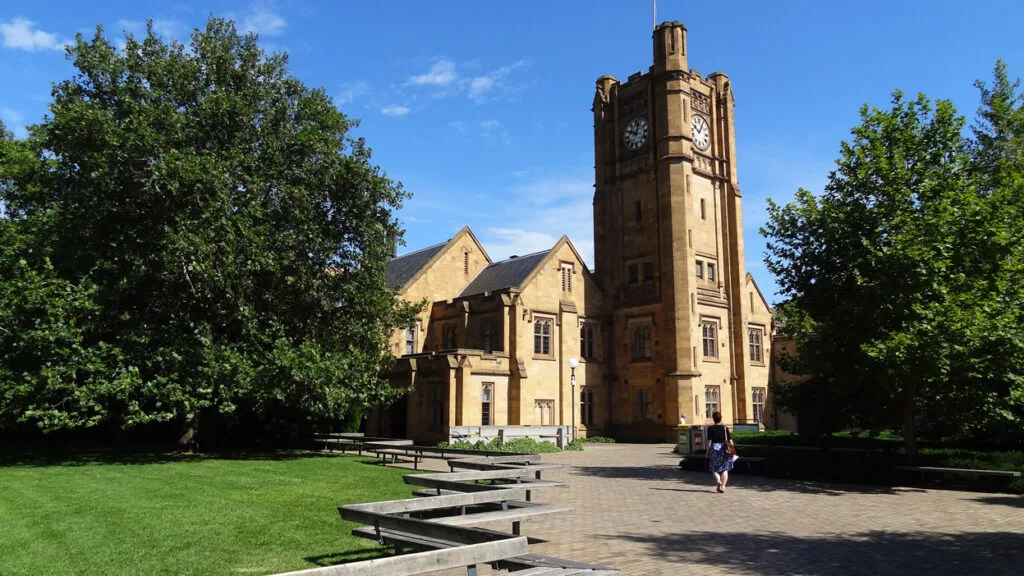 University of Melbourne Courses
MBA
Medicine
Psychology
Health service
Law
Architecture
Computer science
Dentistry
Economics
Civil Engineering Faculty
Engineering
Psychology clinic
Human resources
Bachelor of science
Data science
Faculty of business and economics
The University of Melbourne Admission Requirements
The University of Melbourne admission for international students:
U.G: A-Levels AAB-CCD
P.G: 3.0 GPA or 75% plus experience in business studies
IELTS: 6.0 each 6.5 overall
The University of Melbourne Fee
The University of Melbourne undergraduate fee
Bachelor's
Business $44,400 / Year
Engineering $46,000 / Year
Arts $30,470 / Year

Master's
The University of Melbourne postgraduate fee
Business $45,824 / Year
Engineering $$45,824 / Year
Arts $37,000 / Year
Admission Intakes
Intake: Feb & July
University Scholarships
The University of Melbourne Scholarships for international students.
International Undergraduate Scholarship
It values up to $56,000. Students are automatically eligible for this award. Approximately 50 awards are an available minimum of 3 A* grades in the GCE A-Levels
at least 97% in an approved Foundation program
P.G Scholarship:
25 – 100% fee. Approximately 4