Istanbul, Turkey's Bogazici University, commonly referred to as Bosphorus University, is a significant research institution. On the European side of the Bosphorus Strait is where its main campus is situated. It has two undergraduate schools, six faculties, and six institutions that offer graduate degrees. In 1863, on September 16th, it was founded. The QS World University Rankings for 2023 place it between 701 and 750. According to Best Global Universities, Bogazici University is placed #377. World University Rankings 2023, 801–1000. Impact Rankings 2022, 201–300. 201-250th in the 2022 Asia University Rankings.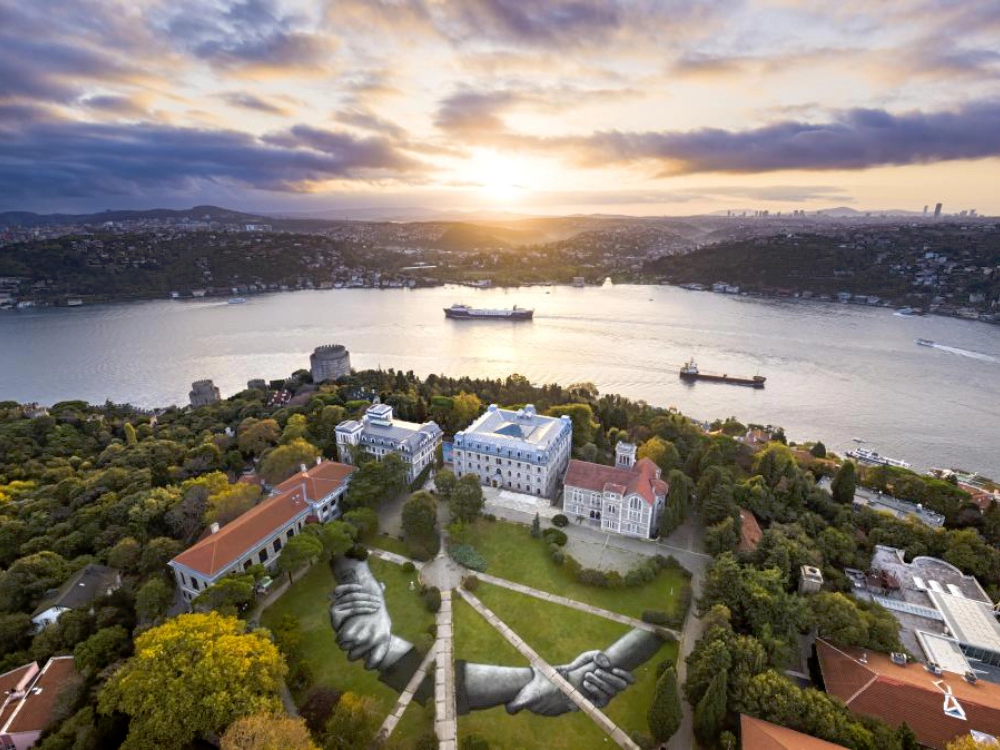 Entry Requirements: Undergraduate
Applicants should submit a copy of their High School Diploma or an official letter from their High School certifying their graduation
International Baccalaureate minimum IB of 27 in order to stand a good chance
A-levels: AAA–BBB
Postgraduate
BSc GPA of at least 2.50/4.00 (or equivalent) for MSc applications
English Language requirements
IELTS: 6.5, Academic Writing 6.5
TOEFL: (IBT) 79
Bogazici University fees
Biomolecular Engineering 1514.52 USD
Catalyst Technology & Reaction Engineering 1514.52 USD
Chemical Engineering 1514.52 USD
Chemistry 1514.52 USD
Chemistry Education 757.26 USD
Civil Engineering 1514.52 USD
Economics 757.26 USD
Educational Science 757.26 USD
Environmental Sciences 757.26 USD
Fine Arts 757.26 USD
Foreign Language Education 757.26 USD
International Trade 757.26 USD
Linguistics 1514.52 USD
Mathematics 1514.52 USD
Mechanical Structures & Systems 1514.52 USD
Political Science & International Relations 757.26 USD
Postgraduate
Master of Asian Studies 378.63 USD
Automotive Engineering 378.63 USD
Biomedical Engineering 378.63 USD
Business Administration Executive 378.63 USD
Business Information Systems 378.63 USD
Chemical Engineering 378.63 USD
Chemistry 378.63 USDBusiness Information Systems 378.63 USD
Cognitive Science 378.63 USD
Computational Science & Engineering 378.63 USD
Computer Engineering 378.63 USD
Construction Engineering & Management 378.63 USD
Economics & Finance 378.63 USD
Educational Technology 378.63 USD
Electrical & Electronic Engineering 378.63 USD
For graduates programs
Application Period for 2022/2023 Spring Term: 2 – 9 January 2023
Online Application System Opens: 2 January 2023 10.00 (Local Time)
Online Application System Closes: 9 January 2023 17.00 (Local Time)
Application Requirements for the Undergraduate Program
Application Deadline Academic Year 2022-2023. July 07-13, 2023.
Cost of Living. The annual cost of living is TRY 24,320 approx.
Bogazici University scholarships: U.G / P.G
The Utrecht Network Young Researchers Grant is designed to promote and further enhance the Network's support to students and staff as well as broaden mobility between the Network's institutions.
Within the framework of the Young Researchers Grant, up to 20 scholarships of €1,000 each will be offered to students, who might not be eligible for other scholarship programs such as ERASMUS+ (e.g., length of stay is under 2 months).
Eligibility: Masters/PhD level
Length of stay: 1 – 6 months (mobility is not restricted to semesters, but may also take place during the holidays)
Students, who are eligible for an ERASMUS grant, cannot apply for this grant
Benefits: €1,000
Application
Application form (online on our website)
Letter of Recommendation by supervisor/program coordinator
Letter of Acceptance (by an academic supervisor/coordinator at the host institution)
http://www.intl.boun.edu.tr/?q=utrecht-network-young-researchers-grant-2020