Burman University is an independent publicly sponsor university located in Lacombe, Alberta, Canada. It is finance by the Seventh-day Adventist Church in Canada. It is a part of the Seventh-day Adventist education system, the world's second largest Christian school system.It establish in 1907.Burman University ranked 91st in Canada and 7329th in the World 2022 overall rankingsBurman University acceptance rate is 80 percent every year.#258 by the QS Global University Ranking 2022.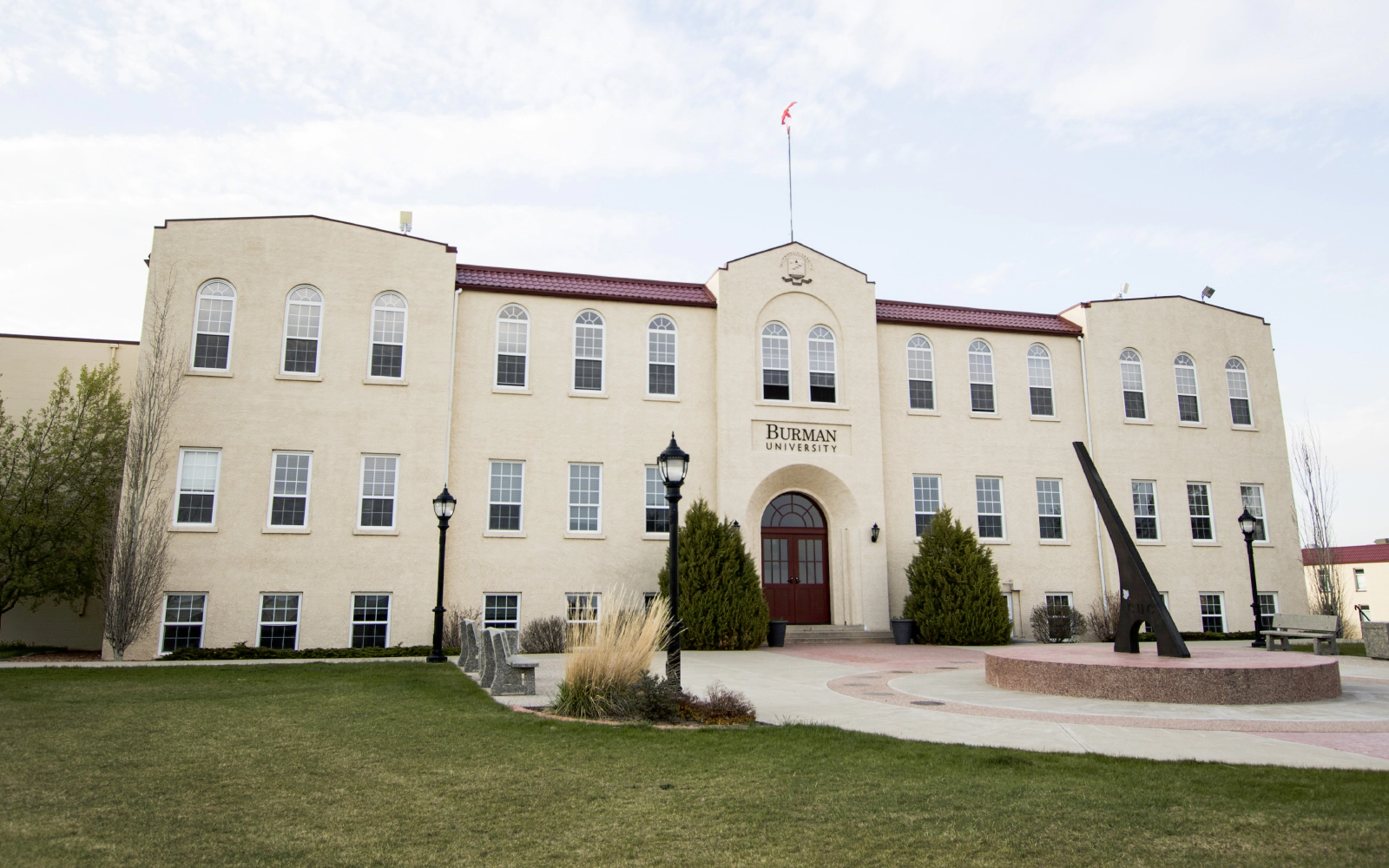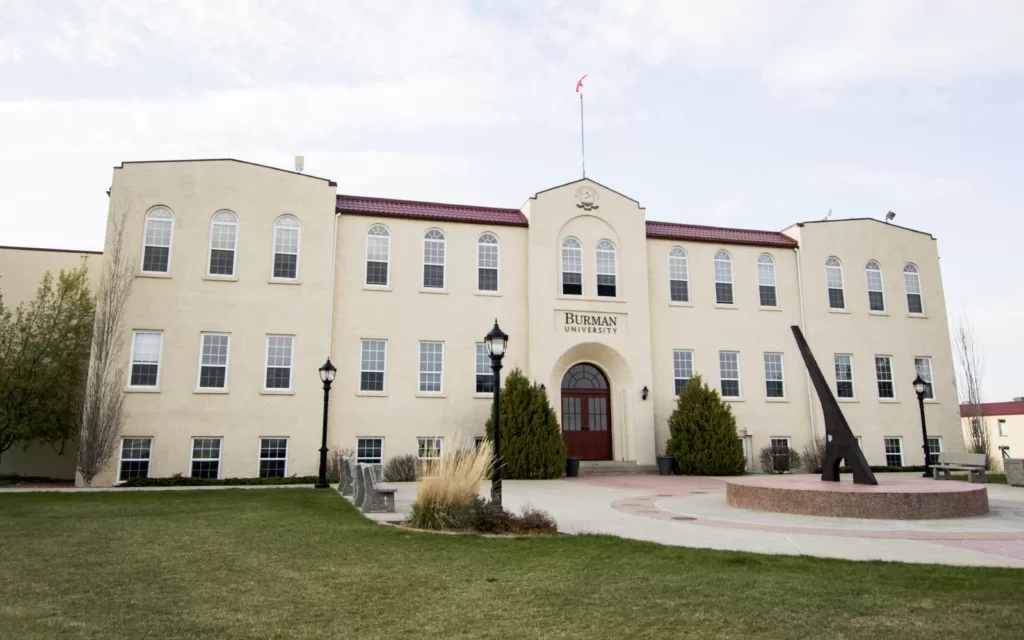 Entry Requirements:
Undergraduate:
Completion of high school,secondary school or post-secondary transcripts an overall average of 60%, with no grade below 55%
International Baccalaureate: 30 points
A-levels: BBB–BBC
English Language requirements:
Undergraduate
IELTS:a minimum score of 6.5
TOEFL:with a minimum score of 83 (internet based)
Pearson English Language Test (PTE) with a minimum score of 58
Tuition fee per year undergraduate
Bachelors Programs
A) Arts Religious Studies 28,000CAD
B) Arts Religious Studies (with Pre-Professional Degree in Youth Leadership)28,000CAD
C) Arts in Behavioral Science28,000CAD
D) Arts in Business Administration28,000CAD
E) Arts in International Studies28,000CAD
F) Arts in Music28,000CAD
G) Arts in Outward Pursuits28,000CAD
H) Arts in Psychology28,000CAD
I) Business Administration in Accounting28,000CAD
J) Business Administration in International Management28,000CAD
K) Education in Elementary28,000CAD
L) Education in Secondary Education28,000CAD
M) Science in Biology28,000CAD
N) Science in Nursing28,000CAD
O) Science in Psychology28,000CAD
P) Science in Wellness28,000CAD
Application fee
$150 for international applicants only.
There is no deadline to accept your offer of admission.
Scholarship:

Early Admission Tuition Scholarship (non-renewable)
This $1000 scholarship rewards those new applicants who receive an Offer of Admission by February 1, of the upcoming school year. Applicable to the September intake for the upcoming school year.
To receive this scholarship, you must:
Have received an offer of admission to Burman University by February 1 of the upcoming school year.
Register for and successfully complete a minimum 80% course load per semester (12 credits excluding PLAR and Audit Credit) during the school year.
Students are not eligible for this award if they will be receiving a Second-Degree Discount.
If a student is awarded the EATS scholarship but defers their admission until the Winter term, they may receive a $500 amount in the Winter term.
New International World Scholarship (non-renewable)
This scholarship provides $1500 to new international world students.
To receive this scholarship, you must:
Be a first-time international world student at Burman University (excluding US/Bermuda/Bahamas or graduates of Maxwell Academy)
Register for and successfully complete a minimum 80% course load per semester (12 credits excluding PLAR and Audit Credit) during the school year.
Awards Day Scholarships
Awards Day application deadline: January 19, 2023
These awards must be applied for by the deadline to be received in the following school year(unless otherwise noted).
The application will be made available by December 31 via the student portal and Burman email.
Eligible students must have a Burman cumulative GPA of at least 2.0 with a minimum of nine credits. Some awards require a higher GPA and more completed credits. See criteria info below.
Eligible students must be returning the following year for full time studies (minimum nine credits per term excluding PLAR and Audit Credits).
Students receiving a second-degree discount are ineligible to apply or receive these awards.
Additional Information
Total award amount will be divided equally between the two terms of the school year.
Recipient must attend for the Fall and Winter terms to realize the full value of any award.
The student must register for, and successfully complete, a minimum 60% course load (9 credits excluding PLAR & Audit credits) each term
Athletic Scholarship
Join a Burman sports team your first year on campus. Your name will be submitted to your coach for a scholarship evaluation at the end of the school year. Awards are based on skill and commitment to the team and are awarded if you are a returning student with plans to try out for the team in the following year. Participation each term is a requirement to receive the scholarship. Entry level scholarships begin at a value of $1250.
Music Scholarship
Join a Burman music organization your first year on campus. Your name will be submitted to your director for a scholarship evaluation at the end of the school year. Awards are based on skill and commitment to the ensemble and are awarded if you are a returning student with plans to audition for the group in the following year. Participation each term is a requirement to receive the scholarship. Entry level scholarships begin at a value of $1250