Huron University College, a university in London, Ontario, Canada, is affiliated with the University of Western Ontario. It served as the University of Western Ontario's initial organization and was formed on May 5, 1863. According to Webometrics, Huron University College ranks #238 in Canada. Higher Education Times. In the world and the QS World University Rankings, 126th to 150th place. 101–150th place globally. It has received 3048th place in Canada. Students must have an admissions average of at least 90%.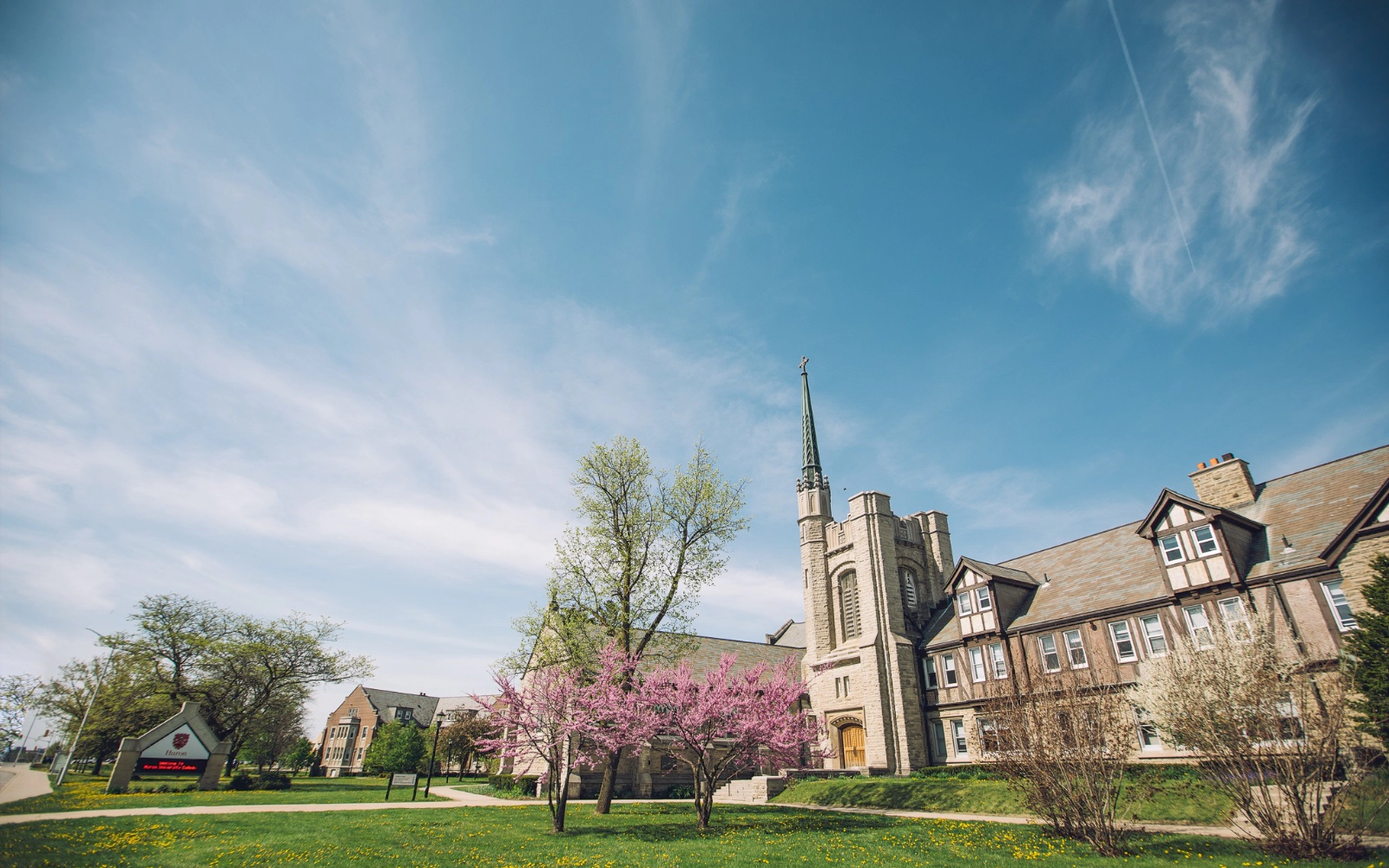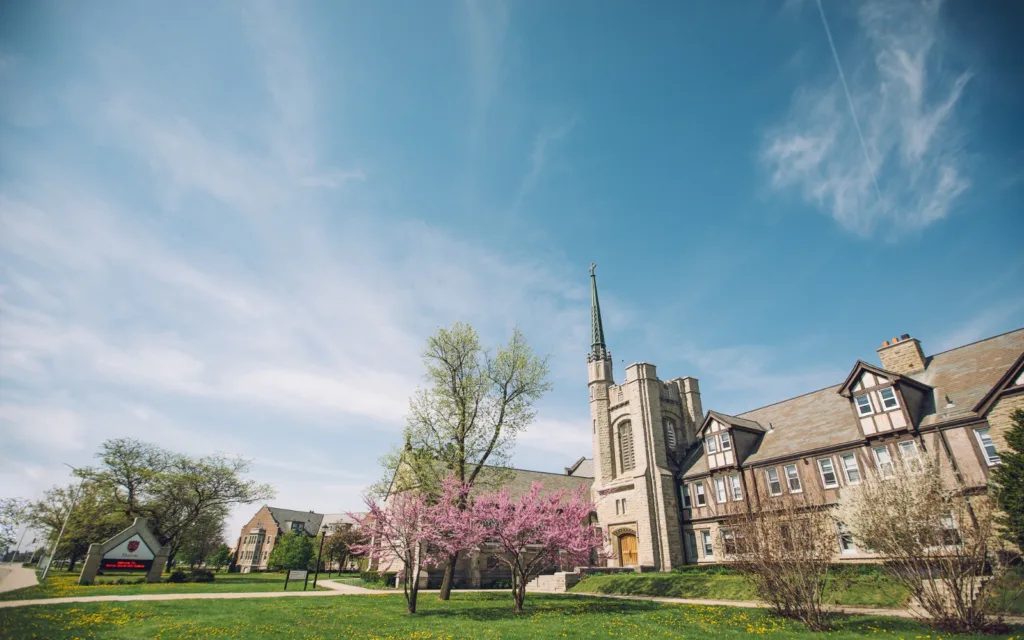 Entry Requirements:
Successful completion of High School Diploma requirements. Maintaining a minimum final average as stated in the admission offer letter.
International Baccalaureate A minimum predicted score of 30
A-levels: AAB–BBB
English Language Requirements
IELTS: Minimum score: 6.5, with no less than 6.0 on any section.
TOEFL: Minimum score: 83, with no less than 20 on any section.
PTE ACADEMIC: A minimum overall score of 58 is required with no score less than 5
Huron University College fees
Bachelor of Accounting 46,704
East Asia Studies 36,208
Economics 36,208
English & Cultural Studies 36,208
Finance & Administration 46,704
French Studies 36,208
Global Development Studies 36,208
Global Great Books 36,208
Governance,
Leadership & Ethics 36,208
History 36,208Jewish Studies 36,208
Management & Organizational Studies 46,704
Organizational Studies, Policy, & Ethics 46,704
Philosophy 36,208
Political Science 36,208
Psychology 36,208
Living cost: On-campus, residence fees range from 8,604 to 10,145 CAD. Rooms are available based on a first-come-first-served basis.
Deadlines:
Application Deadline February 1, 2023
Admission Decision Issued By March 1, 2023
Deadline to Respond to an Offer of Admission & Pay $3,000 Admission Deposit April 7, 2023
ROUND 3
Application Deadline April 1, 2023
Admission Decision Issued By April 15, 2023
Deadline to Respond to an Offer of Admission & Pay $3,000 Admission Deposit May 1, 2023
Application fee: This application requires a non-refundable application fee of $75 CAD.
https://huronatwestern.ca/future-students/international/internal-application/
Huron University College scholarships
INTERNATIONAL ENTRANCE SCHOLARSHIPS
($4,000 TO $60,000 OVER FOUR YEARS)
All international students applying to Huron are automatically assessed for this scholarship, based on their academic results and the completion of the Personal Statement section in their Huron Application Portal when submitting their initial application. Applicants who submit their application without completing the Personal Statement section will not be eligible for any International Entrance Scholarship.
The Scholarships value is between $4,000 to $60,000 over four years ($1,000 to $15,000 per year of study).
Eligibility: Recipients will have an admission average of 85% or higher (as calculated by Huron). The amount you are eligible for is determined by your application round. The earlier you apply, the higher the range of International Entrance Scholarships available.
Application Round Eligibility Maximum Scholarship Available
Round I $60,000 ($15,000/year)
Round II $40,000 ($10,000/year)
THE INTERNATIONAL PRESIDENTIAL SCHOLARSHIP
(50% OF TUITION)
Deadline: February 1, 2023
Huron awards up to ten International Presidential Scholarships annually to deserving international students. This merit-based scholarship is one of Canada's most prestigious scholarships for international students and covers 50% of your tuition fees annually, renewable for all four years of your studies at Huron (a total value of $92,000 to $116,000 over four years depending on your program) subject to renewal terms and conditions. This scholarship cannot be combined with any other scholarships at Huron.
Academics: A minimum predicted or mid-year average of 90% in your current most senior year of high school. If you're at an IB Diploma school, you'll need a minimum predicted score of 35 IBDP points or higher (including bonus points for EE & TOK). If you're currently pursuing A-Levels or AS-levels, you'll need predicted scores of A or A* across all subjects.
THE HURON INTERNATIONAL FINANCIAL AID FORM – HIFAF
(5% TO 50% OF TUITION)
Deadline: February 1, 2023
The amount of financial aid that the university offers to a student range from 5% of tuition fees annually to an absolute maximum of 50% of tuition fees annually, renewable for all four years of your studies at Huron. The final amount of financial aid granted is based entirely on Huron's assessment of your application and the sole discretion of the Scholarship Committee. Please note, any amounts granted based on your HIFAF application cannot be combined with the International Presidential Scholarship, if you are selected. The maximum amount of scholarships or financial aid granted for students who submit both applications would still be 50% of tuition fees. Students will be responsible for all remaining tuition, ancillary, and residence/meal plan fees.