A private institution called Istanbul Medipol University is located in Istanbul, Turkey. Turkey Education Health and Research Foundation established it in 2009. Fahrettin Koca, the current Turkish Minister of Health, established the foundation. According to EECA University Rankings 2022, it ranks #351–400. In the list of the Best Global Universities, Istanbul Medipol University holds the 1886th position. Istanbul Medipol University received ranks in 43 academic subjects and placed 60th in Turkey and 3451st globally in the 2022 rankings. The Times Higher Education's World University Rankings place Istanbul Medipol University at number 1201. About 7% of our undergraduate students were accepted from different international locations.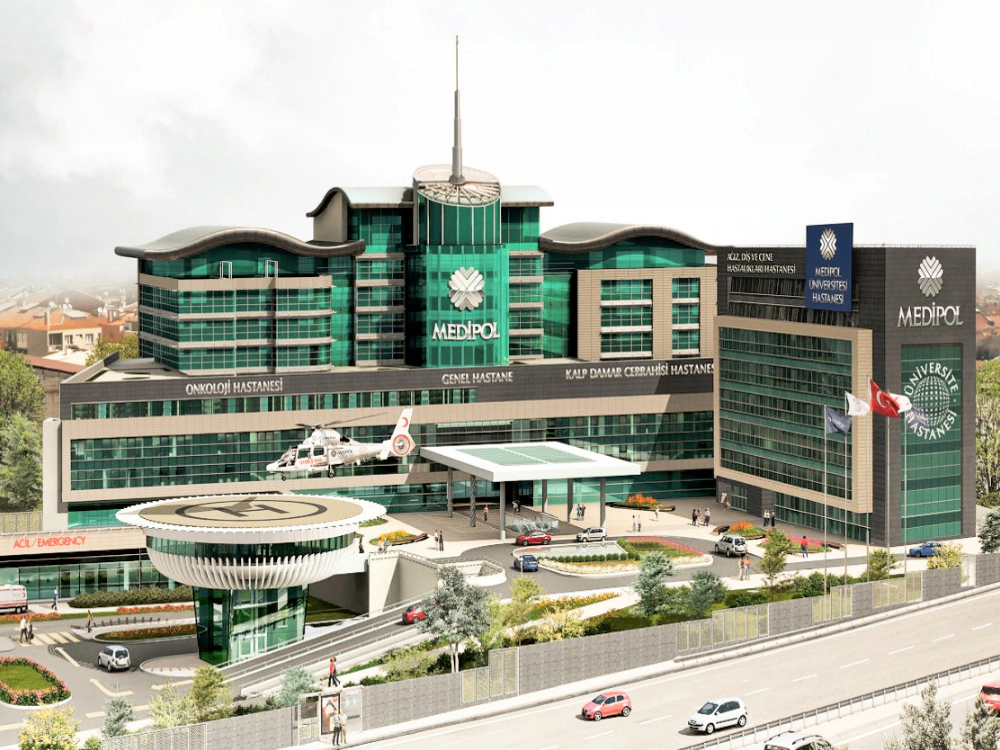 Entry Requirements: Undergraduate
High school grade point average (GPA) should be at least 60 out of 100
International Baccalaureate minimum diploma grade of 30
The exam result of YÖS – Entrance Exam for International Students is set by some universities in Turkish Higher Education- should be at least 60 out of 100
Minimum 3 "A Level"
Postgraduate
Graduate Certificate/Diploma min. 3.00/4 GPA
English Language requirements
TOEFL: IBT 72
YDS: 60
Istanbul Medipol University tuition fees
Architecture $7380
Business Degree: 6075$
Engineering Degree: $7380
Health Sciences $6510
Law $9.500
Medicine $23.000
Nursing: $6510
Psychology: 6075$
Postgraduate
fees for masters are not confirmed yet
Spring 2022 Application Deadline: November 28, 2022 – December 31, 2022
Application for international students:
https://www.medipol.edu.tr/en/announcements/gradute-school-engineering-and-natural-sciences-2022-2023-academic-year-spring
Living expenses, $382 -764 USD/month.
Istanbul Medipol University scholarship
Financial aid scholarship
Istanbul Medipol University provides scholarships to all international students to ease their educational expenses. This scholarship rate is 20%, and it is applied to all international students at the listed price in the application process.
The special country scholarship rate is 15% for each student who has one of the following nationalities below;
Albania
Algeria
Azerbaijan
Bangladesh
Bosnia and Herzegovina
Brazil
Cameroon
Congo
Croatia
Chile
Democratic Republic of the Congo
Former Yugoslav Republic of Macedonia
India
Indonesia
Iran
Ivory Coast
Israel
Kazakhstan
Kyrgyzstan
Kosovo
Malaysia
Mali
Montenegro
Pakistan
Palestine
Peru
Russia
Serbia
Sierra Leone
Somalia
Tanzania
Tunisia
Uzbekhistan
Accomplishment Scholarships
Scholarships and discounts will be applied to the first three degrees in the class among undergraduate students with 2.91 or equivalent at the end of the 2020-2021 academic year, with the amount, rates, and conditions specified below.
Students enrolled in the Vertical and Internal Transfer Exam must have completed two semesters at Istanbul Medipol University.
When calculating The Annual Weighted Grade Average, the grades of the transferred courses are not included.
If the annual weighted grade point average is the same in the ranking, the third digit after the comma is taken into account.
Students who have completed one or two academic terms at another university with the Student Exchange Program are included in the rankings.
In the case of the students who rank in the first three are with full scholarships;
450 TL to the Top Scoring Student (for 7 months)
350 TL to the Second of the Class (for 7 months)
250 TL to the Third of the Class (for 7 months)