RWTH Aachen University
Rhine-Westphalia (RW)TH Aachen
RWTH Aachen is an elite German public research university located in Aachen, North Rhine-Westphalia, Germany. With more than 47,000 students enrolled in 144 study programs, it is the largest technical university in Germany.
Moreover, RWTH Aachen in 2019 emerged successfully from the final of the third federal and state excellence strategy. The university will be funded as a university of excellence for the next seven years. RWTH Aachen was already part of the federal and state excellence initiative in 2007 and 2012. Additionally, TU RWTH Aachen is a member of TU9
Since 2007, RWTH Aachen has been continuously funded by the DFG and the German Council of Science and Humanities as one of eleven (previously nine) German Universities of Excellence for its future concept RWTH 2020: Meeting Global Challenges and the follow-up concept The Integrated Interdisciplinary University of Science and Technology: Knowledge, Impact, Networks, also receiving grants for associated graduate schools and clusters of excellence. The university regularly accounts for the highest amount of third-party funds among all German universities, placing first per faculty member and second overall in the most recent survey from 2018.
RWTH Aachen University – Wikipedia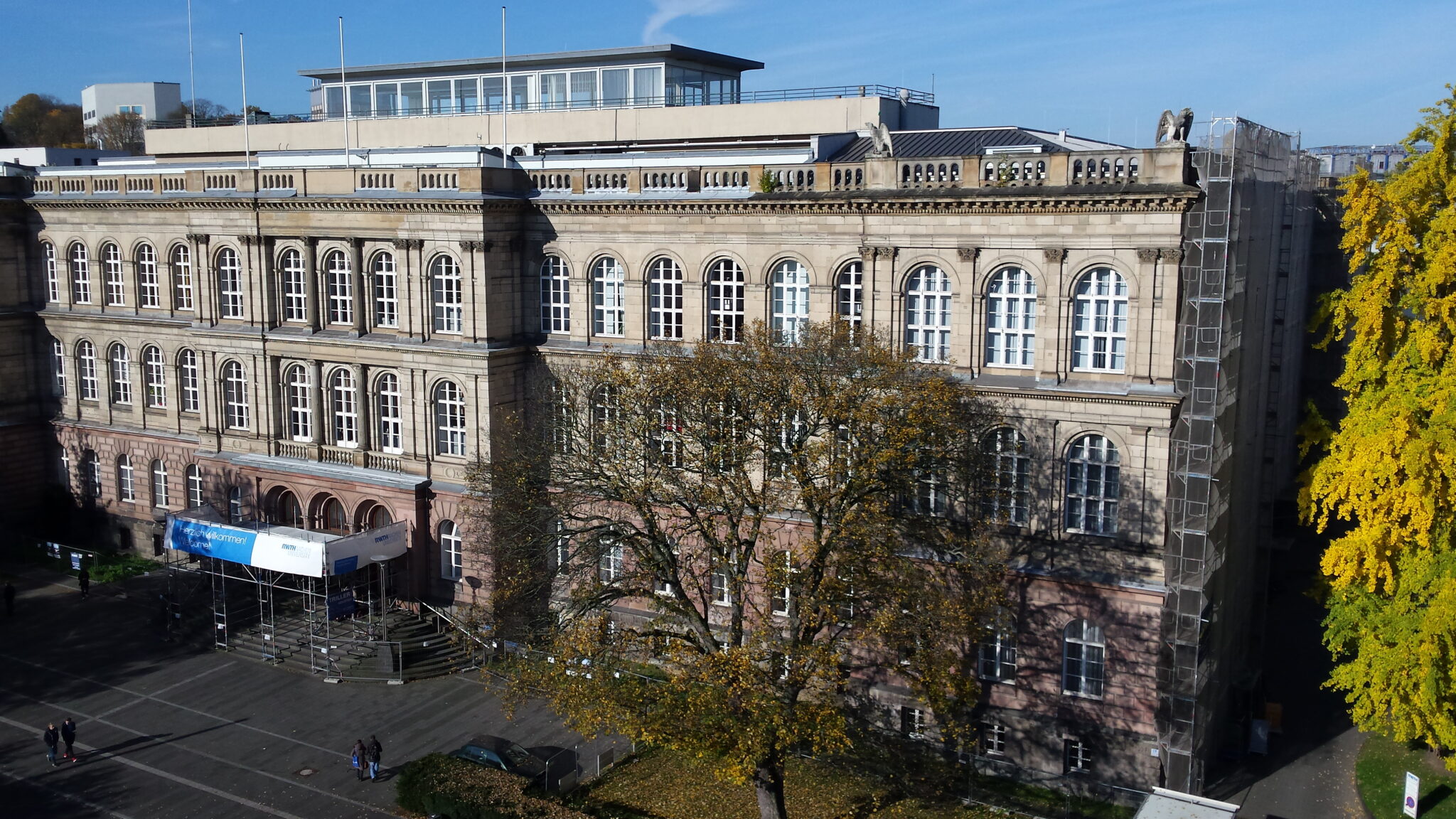 RWTH Aachen English Taught Programs
Automotive Engineering M.Sc.
Biomedical Engineering M.Sc.
Cognitive, Digital and Empirical English Studies M.A.
Computational Social Systems M.Sc.
Computer Aided Conception and Production in Mechanical Engineering M.Sc.
Construction and Robotics M.Sc.
Data Analytics and Decision Science (DDS) M.Sc.
Data Science M.Sc.
Electrical Engineering, Information Technology, and Computer Engineering M.Sc.
Engineering Geohazards M.Sc.
Full-Time MBA Digitalization & Industrial Change
Laboratory Animal Science M.Sc.
Management and Engineering in Computer Aided Mechanical Engineering M.Sc.
Engineering in Electrical Power Systems M.Sc. (Mgt)
Engineering in Production Systems M.Sc.(Mgt)
Management and Engineering in Structural Engineering and Risk Management of Industrial Facilities M.Sc.
Management and Engineering in Technology, Innovation, Marketing and Entrepreneurship M.Sc.
Media Informatics M.Sc.
Metallurgical Engineering M.Sc.
Networked Production Engineering M.Sc.
Periodontology, M.Sc.
Physics M.Sc.
Production Systems Engineering M.Sc.
Robotic Systems Engineering M.Sc.
Simulation Sciences M.Sc.
Software Systems Engineering M.Sc.
Sustainable Management – Water and Energy M.Sc. Transforming City Regions M.Sc.
RWTH Aachen Entry Requirements
TU RWTH Aachen has the following international entry requirements
For Master
TU RWTH Aachen requires a completed 4 years Bachelor's degree with 70% or 3.0 CGPA.
RWTH Aachen English Requirement
IELTS: TU Munich requires a minimum of 6.5
TOEFL: iBT minimum 90 points.

RWTH Aachen Intake and Deadline
RWTH Achen has two intakes, but September is the major intake.
Application Deadline: 1st of March for the winter semester and1st of September for the summer semester.


RWTH Aachen Tuition Fee
TU RWTH Aachen is a public university and it has no tuition fee. But, it has a community fee of 300 Euro/Semester.