Saskatchewan Polytechnic has multiple campus sites including Moose Jaw, Prince Albert, Regina, and Saskatoon. It is the province's principal public postsecondary technical education and skills training school, with a national and worldwide reputation for competence and innovation. It was established in 1959. According to Times Higher Education, this college will be ranked #1286 in 2022.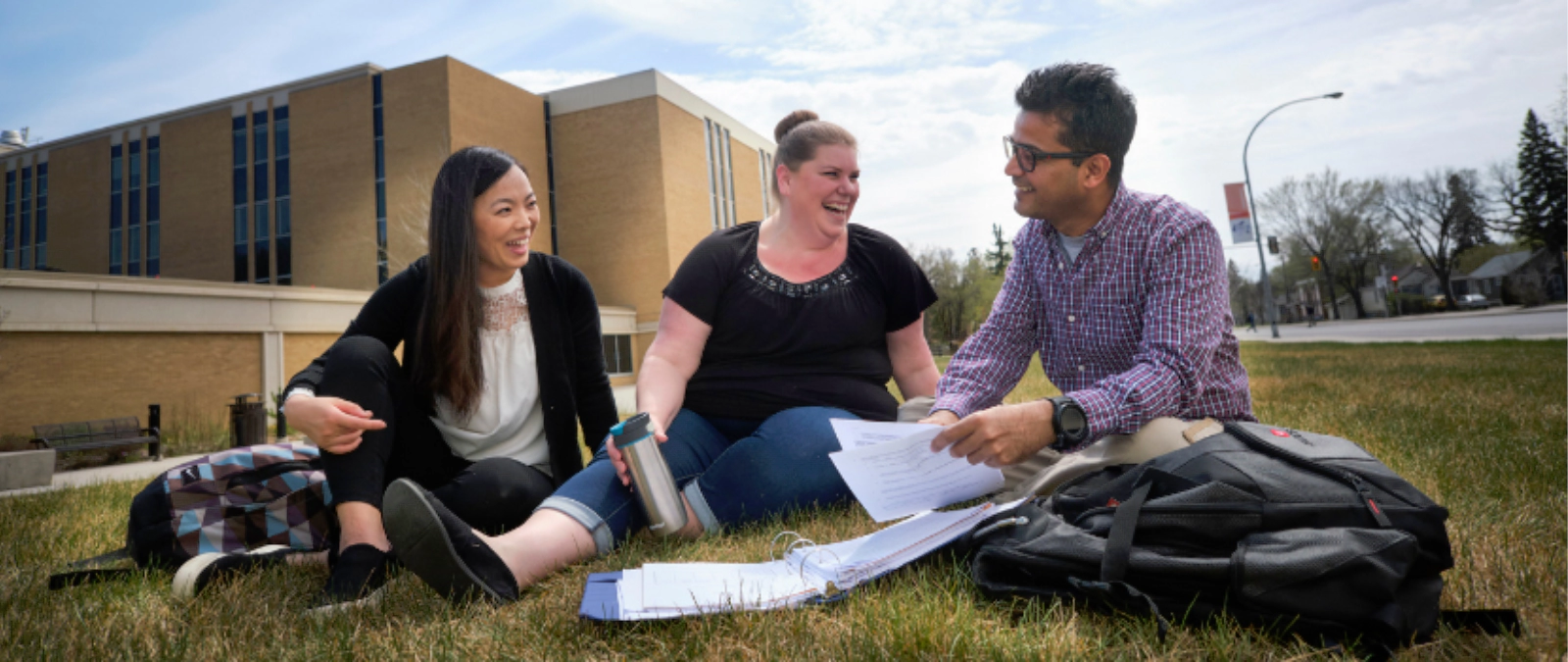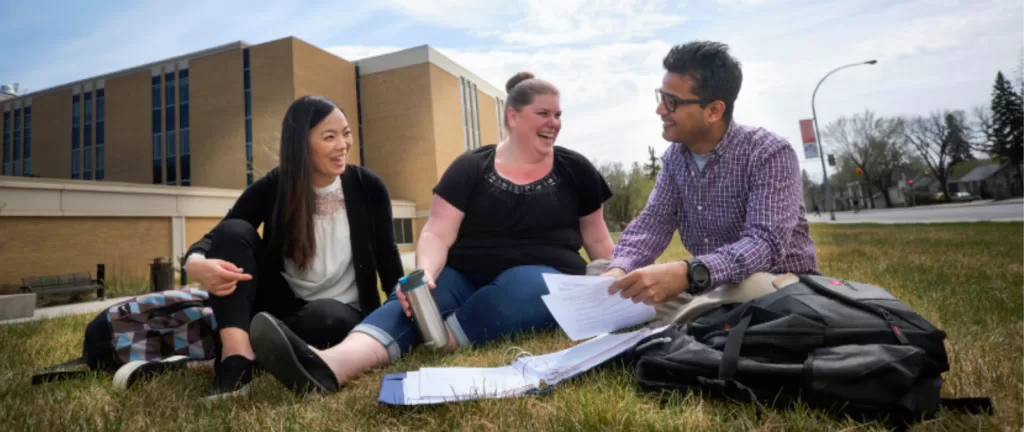 English Language requirements
IELTS: Overall minimum score of Band 6.5 with a minimum score of 5.0 in each component.
TOEFL: An overall minimum score of 81 on the Internet-based Test of English as a Foreign Language (TOEFL iBT), with a minimum score of 19 in each of reading, listening, speaking, and writing.
PTE: A minimum score of 63 with minimum component scores of 50.
Tuition fee per year Diplomas
Admission Requirements
Grade 12 with any 30-level math
Grade 12 with a minimum of 65% in each of the following subjects: Chemistry 30, Biology 30, and Pre-Calculus 30*
A combined average of 65% is required in English Language Arts A30 and English Language Arts B30.

Agriculture and Food Production (Diploma) $18,592.45
BioScience Technology (Diploma) $19,898.6
Business Information Systems (Diploma) $18,592.45
Commercial Pilot (Diploma) $18,592.45
Computer Engineering Technology (Diploma)
Computer Systems Technology (Diploma)
Culinary Arts (Diploma)
Design and Manufacturing Engineering Technology (Diploma)
Early Childhood Education (Diploma)
Electrical Engineering Technology (Diploma)
Electronic Systems Engineering Technology (Diploma)
Engineering Design and Drafting Technology (Diploma)
Environmental Engineering Technology (Diploma)
Food and Nutrition Management (Diploma)
Graphic Communications (Diploma)
Hotel and Restaurant Management (Diploma)
Nursing (Practical Nursing)
Recreation and Tourism Management (Diploma)
Resource and Environmental Law (Diploma)
Certificate
Fees: $19,243.50-$21,149.35
Admission Requirements: Grade 10
Agricultural Equipment Technician (Certificate)
Auto Body Technician (Certificate)
Automotive Service Technician (Certificate)
Building Systems Technician (Certificate)
Computer Networking Technician (Certificate)
Continuing Care Assistant (Certificate)
Disability Support Worker (Certificate)
Educational Assistant (Certificate)
Fabricator – Welder (Certificate)
Geographic Information Science (Certificate)
Health Care Cook (Certificate)
Machinist (Certificate)
Office Administration (Certificate)
Parts Management Technician (Certificate)
Retail Meat Specialist (Certificate)
Post-Graduate Certificate
Fees: $10,932.25
Admission Requirements: A conferred bachelor's degree in any discipline, with a minimum GPA of 60%
Artificial Intelligence and Data Analytics
Business Accountancy
Business Management
Cloud Computing and Blockchain
Cyber Security
Entrepreneurship
Financial Services
Hospitality and Tourism Management
Project Management

Admission Requirements: Completion of one of the following recognized qualifying diploma and degree programs:
Architectural Technologies (Building Sciences or Interior Design)
Design and Manufacturing Engineering Technology (formerly CAD/CAM Engineering Technology)
Civil Engineering Technologies (Civil Construction or Water Resources)
Electrical Engineering Technology
Engineering Design and Drafting Technology
Environmental Engineering Technology
Geomatics and Surveying Engineering Technology
Bachelor Degree
Applied Management Bachelor (Degree) $19,908.70
Bachelor of Construction Management (Degree) $19,908.70
Construction Management (Bachelor Degree) (Degree) $19,908.70
Nursing (Saskatchewan Collaborative Bachelor of Science in Nursing) (Degree)
Saskatchewan Collaborative Bachelor of Science in Nursing (Degree)
Application fee: Based on the University of Regina fee structure, $100
Applications: Submit your application now for programs starting in Winter 2023, spring 2023, fall 2023, and Winter 2024.
Online application fee: Includes an international document assessment fee, of $150
Saskatchewan Polytechnic scholarships
As an international student, you are eligible for academic merit scholarships and awards that do not include financial need as selection criteria. Ensure you meet all selection and eligibility criteria requirements for the awards you are applying for. Otherwise, your application may be disqualified.
General application dates
Application cycle Opening date Closing date
Summer May 15 July 31
Fall September 15 November 15
Winter January 10 February 15
Apprenticeship September 1 June 30
Adult Basic Education – Saskatoon campus March 1 May 31
Click on the "Apply now" button below to access the online application portal. These awards are for students enrolled in the 2022-2023 academic year.
https://saskpolytech.academicworks.ca/
Applied Research Scholarship
Applied Research Scholarships of $1,000 each are available to eligible students. These awards are intended to provide an opportunity for Sask Polytech students to engage in applied research partnerships with industry and the community. Engaging in applied research projects that solve everyday problems allows our students and their faculty supervisors to successfully address current industry needs and make a real difference in their communities and in their fields of study.
Eligibility criteria
To be eligible to receive a Saskatchewan Polytechnic Applied Research Scholarship, a student must:
Be enrolled full-time in a Saskatchewan Polytechnic certificate, Diploma, degree, or postgraduate certificate program of 20 weeks or more in length and have completed at least one semester of the program;
Submit a letter of recommendation from a faculty member who will supervise the research project;
Agree to submit an interim confirmation of progress, signed by the supervisor, and a short final report on the outcomes of the project;
Agree to present the final results at the annual Applied Research Student Showcase in Saskatoon in May 2023 (date to be determined) and in other presentations and/or videos;

Complete this project prior to May 31, 2023.
Selection criteria
Selection will be based on the following: Academic achievement.
Nature and applicability of the research project (e.g., innovation, commercialization, entrepreneurship, sustainability, etc.).