Study in Sweden
Why study in Sweden
Studying in Sweden for international students is unique, and you will not find an experience like it anywhere else in the world. Swedish educational institutions provide an exciting as well as an open environment, with a strong focus on cooperation. This will give you valuable skills that you cannot find at other universities across the world.
The global job market rewards ambitious, innovative, and perceptive team players, and you will be able to show that you are a team player because of the education that you get there. You will also learn techniques for working in a team that you may have never considered had you studied somewhere else that encouraged individuality over teamwork.
Swedish Universities offer some of the best Advanced Degree Programs in the world
Swedish master's degree programs offer unique opportunities to turn theory into practice. Many programs also work closely with industry, offering students the possibility to combine study and practical work. You can take internships, apprenticeships, and even work part-time in fields that are related to your Advanced degree studies. That means that you will get both hands-on experience and the ability to apply what you are learning to what you are doing. Knowing how to turn theory into practice can give you distinct advantages over your peers when you go into the workforce upon completing your degree.
Swedish universities will encourage their students to work on their strengths and talents, instead of thwarting creativity. The knowledge system is student-centric and your work with your teachers is usually informal, as opposed to the more formal "student/master" feel that you may get in other situations. Most professors go by their first names, instead of their titles. This is likely due to the egalitarian culture that they hold close, which means that they don't hold themselves over anyone, but see everyone as equal. Because of this, they value initiative and independent thinking. You are at the center of your education, not some cut-and-dry educational system that only exists to force you to meet standards. You take an active role in the process. (Source: Why Study in Sweden? – Studying in Sweden (studying-in-sweden.com)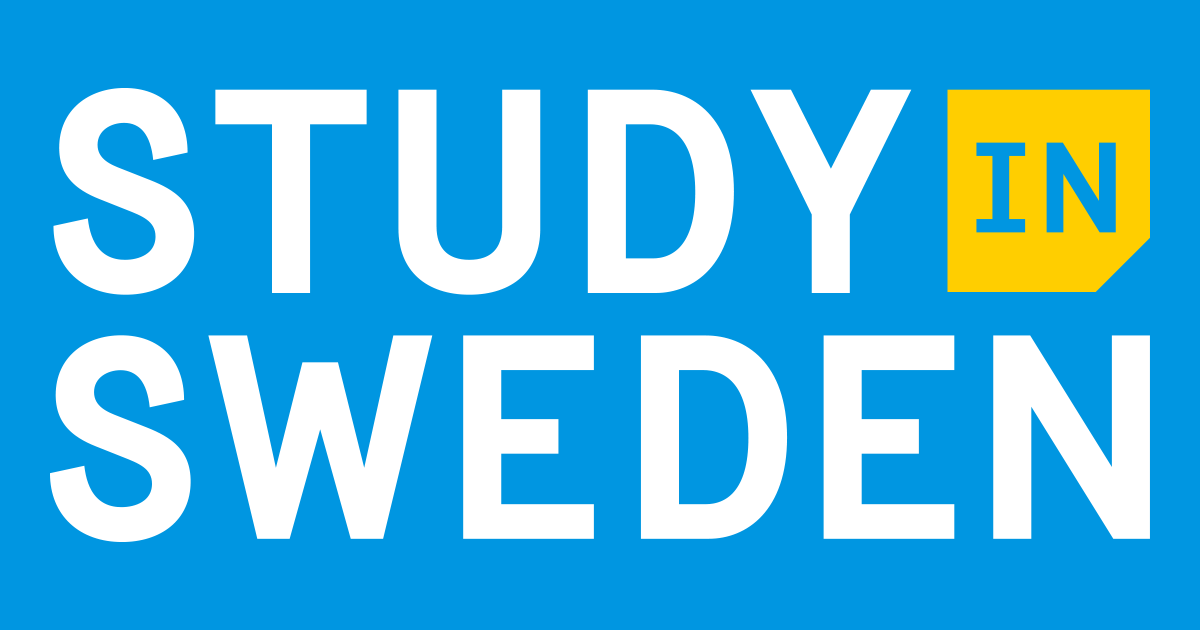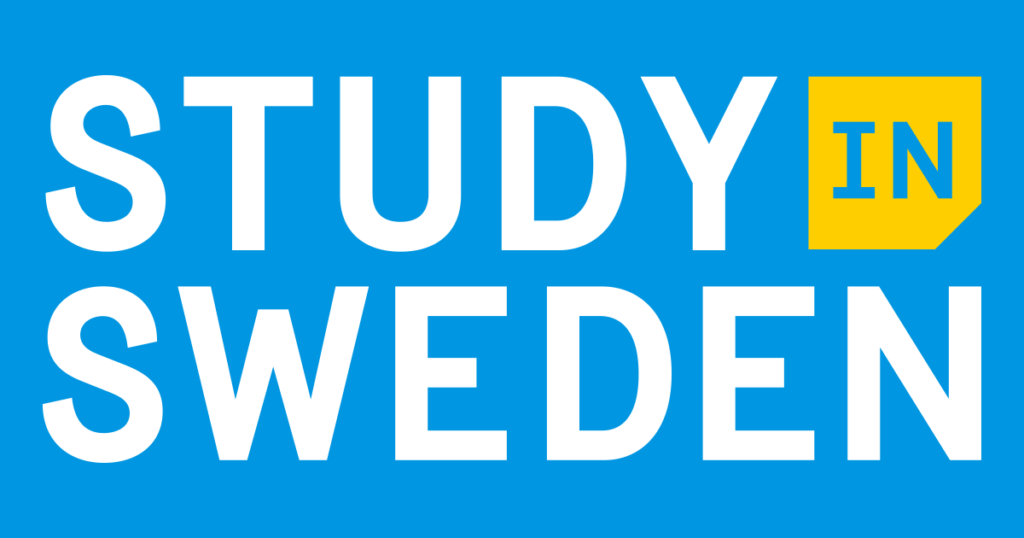 Sweden Application Process
Swedish universities have a centralized application process, which is managed by the Swedish Council for Higher Education. Students who are willing to study in Sweden must select /her course medium (English or Swedish). Both of these languages are quite common in Sweden.
The centralized portal depends upon the language of your course. Mostly, students opt for English language programs. In that case, every international or local student must register at universitiesadmission.se. This is the portal for the English language programs.
Sweden Universities Admissions
Universities in Sweden have two sessions in an academic year: the Autumn session and the Spring session.
The important dates of the admission process through universityadmissions.se
The admission process is composed of two separate rounds of the admission process. The application portals open and close on specific dates as shown below.
Autumn Session
16 October: The portal opens for the first application round for Bachelors and Masters.
15 January: The portal remains open until mid-January. This is the deadline for the first round.
15 March: The portal opens for the second application round for Bachelors and Masters.
29 July: The portal remains open until mid-January. This is the deadline for the first round.
Spring Session
1st June: The portal opens for the first application round for Bachelors and Masters.
16 August: The portal remains open until mid-January. This is the deadline for the first round.
15 September: The portal opens for the second application round for Bachelors and Masters.
22 December: The portal remains open until mid-January. This is the deadline for the first round.
How To Apply to Sweden Universities
A majority of international students prefer to do English-taught programs, for which the application process must be done through universityadmissions.se.
Steps to apply
Create an account on www.universityadmissions.se
Search and find your preferred programs and universities.
Fill out an online application form completely.
Pay the application fee of 900 SEK.
Upload the required documents.
While submitting the application form, you will be required to rank your selected courses according to preference. If you are applying for bachelor's programs, you can apply for up to 8 programs in a single application.
The number is only 4 for Masters's programs.
The minimum requirement for Bachelor's is 60% in college, and for a Master's, the minimum requirement is 2.6 CGPA in 3/4 years of a Hons degree.
Apply To Sweden Universities
A number of courses are also available in the Swedish medium. Therefore, if any international student wants to apply for courses in the Swedish medium, he/she must register at antagning.se
Therefore, even international students will have to apply for these Swedish-taught programs, which will be done on antagning.se. The application process is similar to the one mentioned above.
Admission Process for the Swedish language
The steps are similar to apply in the English medium.
Create an account. You will be asked for a Swedish social security number, which if you don't have you can provide your email address.
Search and select your preferred programs and universities.
Fill out and submit the online application.
Upload the required documents.
You can select up to 12 programs for the Autumn and Spring semesters and 6 programs for the summer semester, and in each case, you will have to rank them according to your preference.
Spring session: application starts on 15th September and the portal remains open till 15th October.
Summer session: application starts: 19 February – 15 March
Autumn session: application 15 March – 15 April
Apply for Ph.D. in Sweden
There is no centralized application for Ph.D. programs, so you will have to apply directly to the University. Ph.D. positions are listed on each university's job board, as they are paid positions. The requirements vary depending on which department is offering the Ph.D. but you will definitely need at least a Master's degree.
Admission Requirements in Sweden
English Requirements
IELTS – Overall 6.5, with no section below 5.5
TOEFL PBT – Overall 575 with 4.5 in writing
TOEFL iBT – Overall 90 with 20 on the written test
PTE – Overall 62
Make sure to go through the program requirements to see if you actually need to take one of these tests. The different universities require different English tests.
Study in Sweden Without IELTS
It is possible to study in Sweden without IELTS, as most universities/programs offer waivers in the English requirements. you will be exempted from giving an English test to study in Sweden in the following fields.
Engineering
Computer Science or Computer Applications
Medicine
Pharmacy
Natural Sciences
Technology
Alternatively, you could choose to do a Swedish-medium university program instead of an English-medium one.
Documents Required in Sweden
The following documents will be required during the admission process:
High School / Diploma, if applying to UG programs
Proof of having completed mathematics courses equivalent to the Swedish Mathematics 1a, 1b, or 1c, if applying to UG programs. This means that the student must have completed 10 years of mathematics in academic years.
4-year Bachelor's degree / 3-year Bachelor's degree with Honours, if applying to a PG program
Academic transcripts
Proof of English language proficiency / IELTS
Copy of passport
Letter of recommendation, if applicable
Proof of meeting entry requirements to specific programs.
Your name and birthdate must be the same on all documents, and all documents must be provided in English or Swedish.
Sweden Scholarships
Swedish Institute Scholarships for Global Professionals
Scholarships in Sweden for international students are as many as 350 scholarships for different master's degree programs in 2021.
Eligibility: Students from selected 42 countries including Myanmar, Pakistan, Nepal, Philippines, Sri Lanka, Vietnam, Indonesia, Bangladesh, and many others are worthy of the reward
Application Deadline: February 08 to February 18
Number of Scholarships: Not specified, usually 4-6% of the applicants are rewarded with the grant.
Duration: 1 year or 2 years based on the course.
Evaluation: Coverage of full tuition fees, living expenses of SEK 10,000, health insurance, a travel grant of SEK 15,000 (equivalent to INR 1,26,000) or SEK 10,000 based on the home country of the applicant, and memberships to NGFL and SI alumni network after the completion of the course.
Note: The scholarship is not available for Indian students.
Postgraduate Scholarships in Sweden
The postgraduate scholarships in Sweden are offered to international students from different fields of postgraduate education. There are some universities in Sweden with scholarships for international students.
These scholarships bear tuition fees, travel, and living expenses
The programs are not only focused on the master's students but scholarships for doctoral and Ph.D. candidates are also available.
660 Berows International Awards Program Test (BISPT) in India
The students from school, diploma, college, and masters can achieve this scholarship. The students have to appear for an online test based on their level of study. Upon qualifying in this examination, the student receives the award.
Eligibility: The student has to appear and clear the online Berows International Scholarship Program Test Examination. This scholarship is available for 3 groups of students, classes 9-12, all graduate courses, and all post-graduation courses. The registration fee for the test is INR 150.
Application Deadline: March 31
Number of Scholarships: 5000
Duration: One-time payment
Evaluation: Cash award of up to INR 12,00,000 based on the rank in the BISPT Examination.
Scholarships in Sweden for Postgraduate Students
Scholarships in Sweden for postgraduate students are offered based on the following criteria:
The level of study
The span of the programs
Scores of the applicant in the previous academic course
The Swedish government, universities, and non-government organizations sponsor these scholarships.
Sweden Government Scholarships for Pakistani Students
Swedish Institute Study Scholarships
Erasmus Mundus Scholarships in Swedish Universities
The Visby Programme Scholarships
Sweden Universities Scholarships 
Blekinge Institute of Technology Scholarship Program
University of Borås Tuition Fee Waivers
Chalmers IPOET Scholarships
The University of Gothenburg Study Scholarship
Halmstad University Scholarships
Karlstad University Global Scholarship Program
Karolinska Institutet Global Master's Scholarship
Kristianstad University Scholarships
KTH Royal Institute of Technology Tuition Fee Waivers
Linnaeus University Scholarships
Linköping International Scholarship
Lund University Global Scholarship Program
Mälardalen University Scholarships
Malmö University Master's Scholarship
Mid Sweden University Tuition Fee Scholarships
Örebro University Scholarship Program
Skovde University Scholarships
Stockholm University Scholarship Scheme
Umea University Scholarships
Uppsala IPK Scholarships