Swinburne University Australia
Swinburne University
The Swinburne University of Technology is a world-class university creating social and economic impacts through science, technology, and innovation. Founded in 1908 by the Honourable George and Ethel Swinburne as the 'Eastern Suburbs Technical College', Swinburne has continued to evolve, gaining university status in 1992.
Swinburne has three campuses located in the eastern suburbs of Melbourne — at Hawthorn, Croydon, and Wantirna — offering tertiary education for higher education as well as Pathways and Vocational Education (PAVE). We also have a fourth campus in Sarawak, Malaysia. The National Institute of Circus Arts is located in Prahran, Melbourne and we also offer a range of qualifications online through Swinburne Online and Open Universities Australia.
As a dual-sector university, Swinburne offers higher education and Pathways and Vocational Education (PAVE). We offer courses in a broad range of disciplines and our close ties with the industry provide students with opportunities for valuable workplace experiences during their studies. Swinburne University is among the cheapest universities in Australia.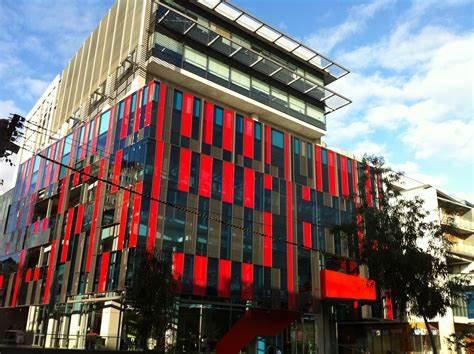 Swinburne University Courses
Following are the Swinburne University undergraduate courses
Swinburne university MBA
Swinburne university bachelor of business
Swinburne university health service
Swinburne university computer science
Swinburne university nursing
Swinburne university psychology
Swinburne university technology
Swinburne university bachelor of nursing
Swinburne university engineering
Swinburne university bachelor of computer science
Swinburne University Admission Requirements
Intermediate 65% – 90%
A-Levels: 3C- BCC
Master's
Completion of Bachelor's degree with good Grades
Swinburne University IELTS Requirements
IELTS –Overall 6.0 No individual band below 6.0
Overall, 6.5 No individual band below 6.0
Bachelor in Nursing 7 in each
Masters in science 7 in each

TOEFL (IBT)– 79 (no less than 13 in reading, 12 in listening, 18 in speaking 21 in writing)
B O NURSING: 94 (no less than 24 for reading, 24 for listening, 23 for speaking, 27 for writing)
Swinburne University Fee
Swinburne University tuition fee for international students
Bachelor's
Business Degree: $ 32,300 – 38,600 / Year
Engineering Degree: $ 38,600  / Year
Science Degree: $ 34,020 – 36,260 / Year
B O Computer Science: $ 33,180 / Year
Arts Degree: $ 29,330 – 36,260 / Year
Master's
Business Degree: $ 29,600 – 35,900 / Year
Engineering Degree: $ 38,600 / Year
Science Degree: $ 38,110 – 38,960 / Year
Arts Degree: $ 31,720 / Year
M O profession Acct: $ 38,300 / Year
project Mgt: $ 38,300 / Year
Swinburne University MBA: $ 38,300 – 39,900 / Year
Swinburne University Scholarships
Swinburne University scholarships for international students
Swinburne International Excellence Scholarship
10% – 75% off your course fees every year for a maximum of 5 years
Eligibility Criteria
Be a citizen of any country except Australia or New Zealand. Permanent residents of Australia are not eligible
Not be currently accepted or enrolled at Swinburne in a two-year master by coursework program
Must have achieved an academic result of at least 70%
Not be holding another scholarship at Swinburne