A satellite campus of Trent University, a public liberal arts university in Peterborough, Ontario, that also serves the Regional Municipality of Durham, is located in Oshawa. In 1967, the university was established. In the list of Best Global Universities, Trent University is ranked 1570. Trent maintains its position as the 32nd-best university in Canada out of 96 according to the 2020–21 Centre for World University Rankings (CWUR). With a 33% acceptance rate, the university exhibits an extremely selective admissions policy.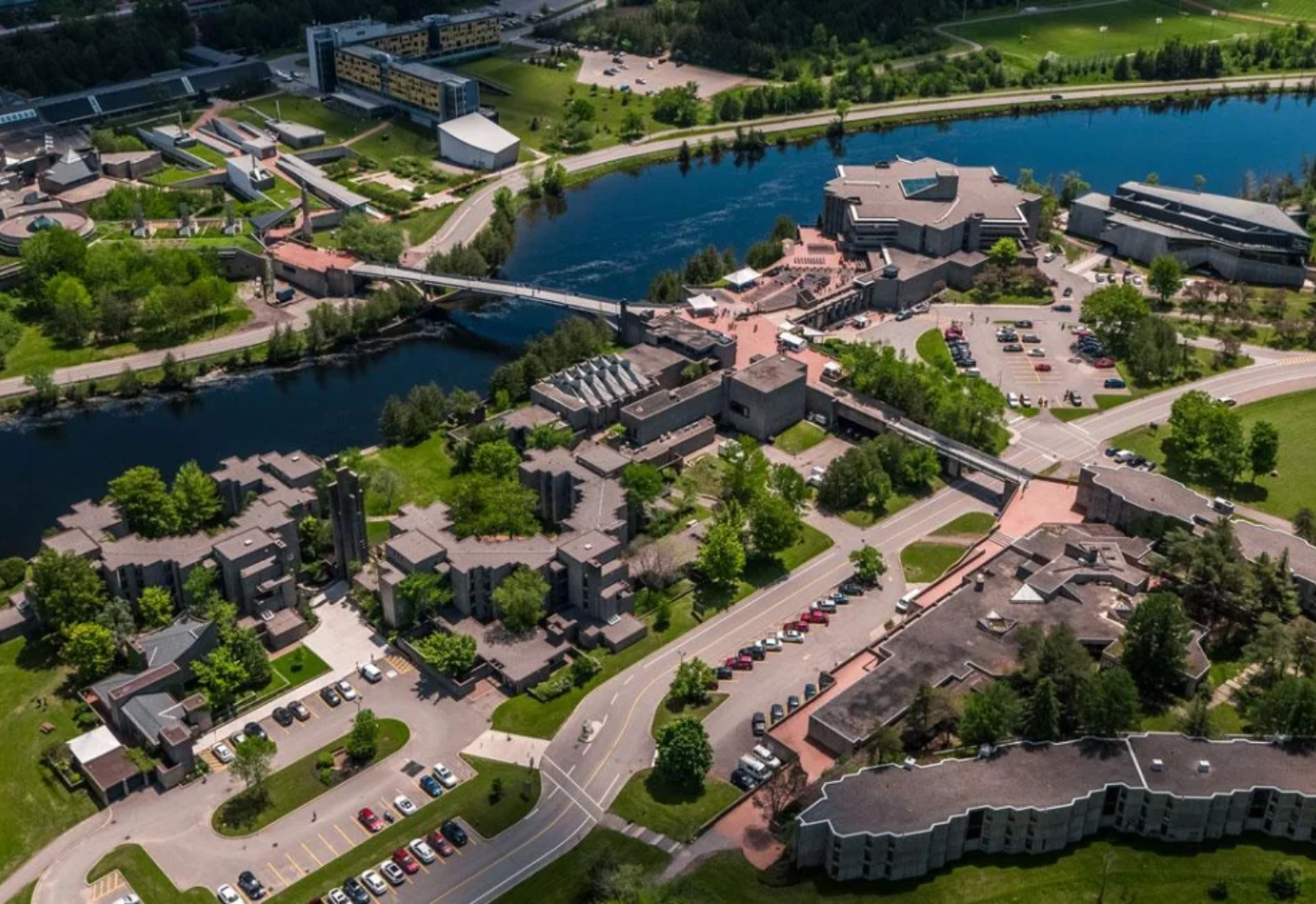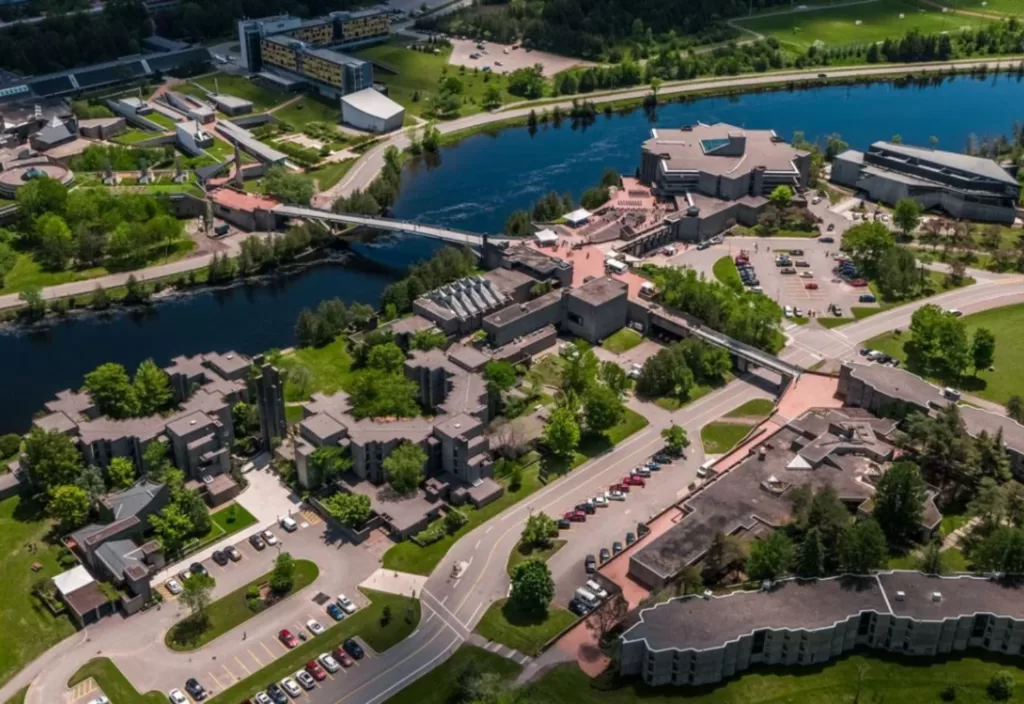 Entry Requirements
High School: Intermediate/Higher Secondary School Certificate with Marks Sheet (issued by Board of Intermediate Education) and Secondary School Certificate with Marks sheet (issued by Board of Secondary Education) with a minimum academic average of 60% on Secondary School Certificate and Higher Secondary Certificate.
International Baccalaureate: (IB) Minimum overall score of 26 (including bonus points) in IB diploma.
Postgraduate
Honors degree (a four-year undergraduate bachelor's degree) with at least B+ (77%) in the last two years of full-time study.
Work Experience Required for Graduate Applications.
English Language Requirements
IELTS: 6.5, with no band below 6.0
TOEFL: 86 IBT with a minimum writing score of 20
PEARSON PTE: ACADEMIC- 59
Postgraduate
IELTS: The minimum acceptance score is 6.5, with no band below 6.0.
TOEFL: 93 (with a minimum score of 22 in both speaking and writing)
Trent University tuition fees
Arts Degree: 26,190
Architecture 26,190
Business Degree: 26,190
Engineering Degree: 26,190
Education: 26,190
Health Sciences: 26,190
Law: 26,190
Nursing: 26,190
Physiotherapy: 26,190
Psychology: 26,190
Science Degree: 26,190
Postgraduate
Business Degree: 21,627
Engineering Degree: 21,627
Education: 21,627
Science Degree: 21,627
Project management: 31,580
Psychology: 21,627
Nursing: 23,236
Application fee
A non-refundable application fee of $100 CDN for research programs or $125 CDN for professional programs must be
submitted for each program to which you are applying.
Living Off-Campus
COST ESTIMATED AMOUNT
Tuition (Undergraduate) $25,700
Ancillary Fees $3,400
Books & supplies $1,000 – 1,500
Off-campus Housing $8,500 – 14,400 ($700 – 1200 per month)
Off-campus Groceries $1600 – 1920 ($50/$60 per week per person)
Personal $3,000+
Total $43,000 – 46,320
Deadlines
All programs except Bachelor of Education and Nursing:
1st Round Offers – Early December
2nd Round Offers – Early February
3rd Round Offers – Mid-March
4th Round Offers – Early May
If you do not receive an offer in May, we will review your final grades in July and make an admission decision at that time
Bachelor of Education offers are sent on February 1, 2024.
Nursing offers are sent from mid-March to early May
Note: February 1, 2024
Latest date to submit your application for undergraduate admission
Trent University scholarships
Trent University Entrance Scholarships
For incoming international undergraduate students only – no application required
All students applying to Trent are automatically considered for Trent University entrance scholarships, awarded for academic excellence. These range in value from $1,000 to $3,000 and are non-renewable. Final average calculated on academic subjects only.
Students on a Year/Term Study Abroad at Trent are not eligible for entrance scholarships. ESL students are eligible for consideration; however, the scholarship is tenable for undergraduate studies (and not for ESL). The scholarship amount will be split between the first fall and winter terms of studies.
The scholarship can be combined with Trent International Scholarships & Awards
95%+ $3000
90% – 94% $2500
85% – 89% $1500
80% – 84% $1000
Trent International Global Citizen Scholarships and Awards
This renewable scholarship is assecible to entering international students who demonstrate outstanding academic achievement, community service, leadership potential, and some financial need. Global Citizen Scholarships and Awards fund tuition and mandatory ancillary fees at Trent in amounts up to $30,000 per academic year, and up to $120,000 over a 4-year degree. 
Trent International Program Tuition Levy Scholarship
This renewable scholarship is funded by Trent University students through an annual levy. Based on high academic achievement and a strong record of community and/or international service, leadership and financial need, this scholarship covers international tuition and ancillary fees of up to $30,000 per academic year, and up to $120,000 over a 4-year degree.
February 15, 2024
Trent International Scholarships & Awards application deadline