Central Queensland University is an Australian public university. University is the only Australian university with a campus presence in every mainland state. Its main campus is Norman Gardens in Rockhampton.
CQUniversity ranks among some of the world's best universities and holds a QS Stars five-star overall rating. Our belief that higher education should be accessible to everyone has seen us become known as one of Australia's most accessible and engaged universities with a footprint spanning five states of Australia and more than 20 locations.
The QS Graduate Employability Rankings rank CQUniversity as one of the top 500 universities globally. With more than 28 000 universities in the world, this places us among the top two percent for graduate employability. Our commitment to providing high-quality support, facilities, and resources lead to excellent student experience results from The Good Universities Guide and ComparED. CQUniversity produces research that has a real-world impact, and our Excellence in Research for Australia (ERA) results show we produce world-class research in 22 research categories.
We're proud of our reputation locally and globally for our teaching, research, graduate outcomes, inclusiveness, and social innovation.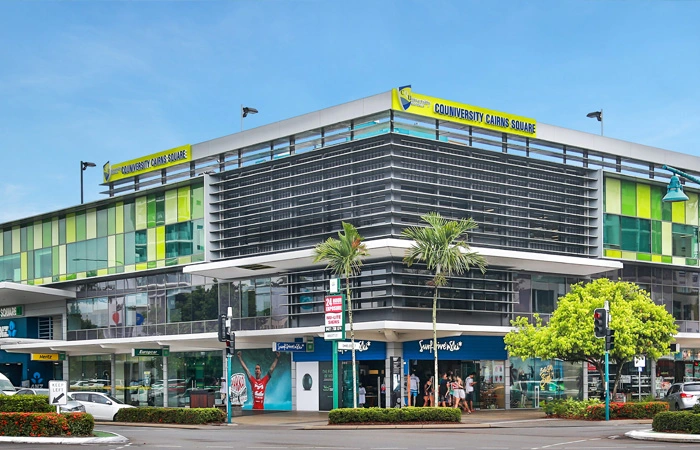 Central Queensland University Courses
Medicine
MBA
Nursing
Physiotherapy
Bachelor of Business
Civil Engineering Faculty
Dental Clinic
Bachelor of Information Technology
Law
Psychology
Master of Professional Accounting
Master of Project Management
Master of Clinical Psychology
Master of Information Technology
CQU Admission Requirements
Bachelor's Requirement
U.G: A-Levels Minimum grade of C in three academic subjects or
Intermediate/Higher Secondary School Certificate with a grade average of 70 percent

Masters Requirement
CQU master's requirement is a bachelor's degree completed with a good grade.
CQU Language Requirement
IELTS – 6.5 with no band less than 6
TOEFL – 79 with no band less than 21
CQU Tuition Fees
Central Queensland University tuition fee for international students:
Bachelors Fees
Business Degree: $30,582-32,112 annual fee
STEM Degree: $32,112-34,692 annual fee
Arts Degree: $28,392-29,952 annual fee
Bachelor's of (Aircraft Maintenance–Avionics) $36,060 annual fee
Masters Fees
Business Degree: $30,600-33,400 annual fee
STEM Degree: $32,742-34,032 annual fee
Arts Degree: $28,392-29,952 annual fee
Const mgt: $29,952
Project mgt: $30,432
M O Eng MGT: $30,852
MBA: $30,582-32,112 / year
CQU Scholarships
Central Queensland University Scholarships for international students:
Scholarships for Undergraduate and Postgraduates
The International Student Scholarship (ISS)
25% for new student's minimum overall grade average of 75% (Auto Selection no need to fill the form)

CQUni regional campus includes Adelaide and Perth.
A minimum overall grade average of 75% (Auto Selection no need to fill the form)