The University of Exeter does public research. It was founded in 1955 and is in South West England. According to the most recent Times Higher Education rating and the QS World University ranking, it was rated 143rd overall. The university accepts 6.7% of applicants. The university received a gold award for its excellent instruction in the inaugural teaching excellence framework.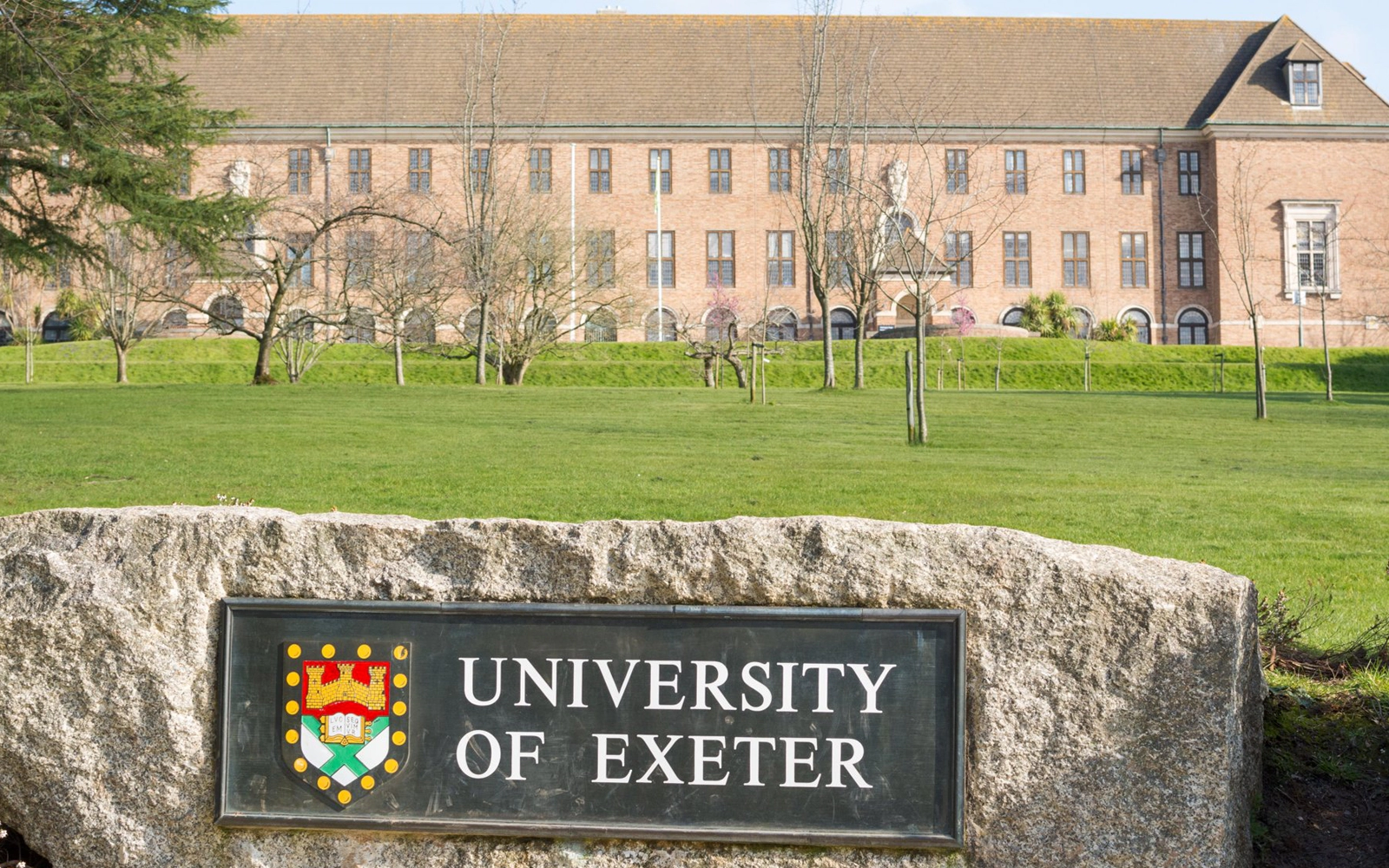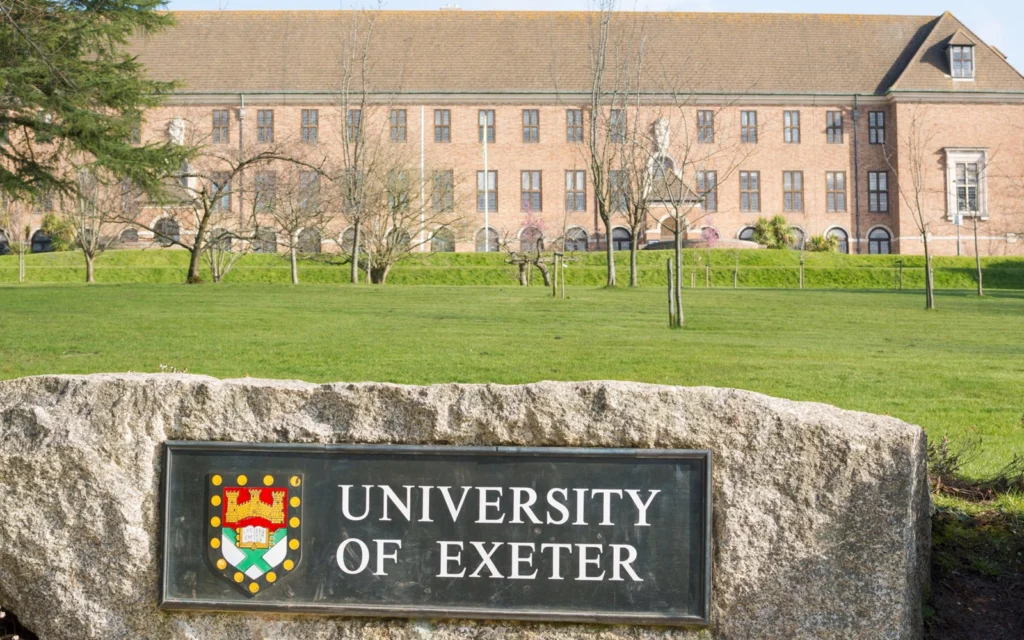 University of Exeter entry requirements:
Undergraduate:
The HEC (is not suitable) for direct entry to undergraduate programmers. In order to be eligible, students must complete an international foundation year.
3 A-Level: A*AA – AAA / AAB – BBB
Entry requirements may vary from program to program please check program-specific requirements/ University website
IB: 36/666


Postgraduate
FOR Postgraduate programs
Students who have completed 16 years of study can be considered for entry to PG programs. 4 years' bachelor's degree with (124 credit hours) or 2, 3 years bachelor's degree. 5 years programs like LLB can also apply with the first degree 3.5 CGPA or 80%.
For the MBA program.
A minimum of three years post-graduation and work experience in a managerial position or supervisory position. 
If you don't have a first degree but can demonstrate significant (8+ years) work experience and career progression you may still be eligible for the program.


English Language Requirements: Undergraduate / Postgraduate
IELTS UKVI: Foundation: 6.5 and no less than 5.5 in any other section. 5.5 writing, 5.5 reading, 5.5 listening, 5.5 speaking
P.G:7 overall no less than 6.5 in any section.
MBA: At least 7.0 overall and no less than 6.0 in any other section.
IELTS 7.0 (with no less than 6.0 in any sector) (MBA)
TOEFL IBT: 90 with a minimum score of 21 for writing, listening 21, for reading 22, and 23 for speaking.
PTE: 70 with no less than 67 in all communication skills.
For medicine: Overall score 7.0 with a minimum score of 6.5 in the writing component and all other sections no less than 6,0
University of Exeter Fees for International Students
Undergraduate programs
Business Degree: £ 19,500 – 20,000
BSc business analytics: £21,500 per year
Engineering Degree: £25,000
Bachelor of Engineering & Management: 25,500
Civil engineering management/business Engineering Management: 25,500
Master of Engineering Business Management within Industrial Placement: 25,500
Science Degree: £25,000
Data science BSc: £22,500 per year
BSc environmental science: £22,500 per year
BSc marine science: £22,500 per year
Arts Degree:£ 20,000

Bachelor of Science & Arts in Geography with Professional Placement: 25,000
Psychology:£ 25,000
Applied psychology:
BSc Psychology with Sport and Exercise Science
Nursing:25,000Medicine: 38,500
Medical sciences:25,000
Postgraduate:
Business Degree: 22,800 -25,950
Master of Business Administration: 35,000
Master of Engineering Business Management within Industrial Placement. 25,950
Engineering Degree: 24,500 – 25,950
Postgraduate Diploma in Mining Engineering. 16,500
Science Degree: 20,500-25,500
Postgraduate Diploma in Data Science. 15,650
Data science MSc: 24,500 Renewable energy: 24,500
Arts Degree:  20,500
MBA: £35,000
Ranked 4th in Europe in the Corporate Knights Better World MBA Rankings in 2021

Psychology: £24,500
Physiotherapy: £15,400
MPH: £ 23,000
University of Exeter scholarship:
Undergraduate:
Global excellence scholarship:
Value:10,000 and £5,000 tuition fee
Duration: 1 year
Application deadline: 22 April
How to apply:
A personal statement (of no more than 300 words) is required as part of the form, responding to the following questions
Scholarship application response by, 27 May through email.
Scholarship recipients are selected if they have A*AA –ABB or in IB 34 points.
For Postgraduate:
Value: £10,000 and £5,000 first-year international tuition fee scholarships
Ineligible programs: Engineering Professional programs; MPA with Applied Study; Postgraduate Certificates; Postgraduate Diplomas. Deadline: 16 October
Entry requirements:
You have to write 300 words personal statement and holder of a bachelor's degree according to UK second upper class (60 to 69%)
Better world scholarship (only for MBA)
Applications for this scholarship will be reviewed on an ongoing basis.
Scholarship Applicant Criteria: minimum of three years post-graduation work experience – preferably in a managerial position
with a good first degree
For international students, you have these requirements for English
IELTS 7.0 (with no less than 6.0 in any sector)
TOEFL 250
Value of Scholarship: The MBA Better World Scholarship varies in amount.
Deadline: Early program applications are advised as awards will be allocated on a first-come, first-served basis.
Scholarship Application Guide: all you need to do is apply for the Exeter full-time MBA. If you are a suitable candidate, you will be made an offer.
Sports scholarship:
Awarded annually to international level athletes competing in one of our eight Performance Sports. Awarded on an annual basis and are available to undergraduate and postgraduate applicants.
Criteria:
Students must have international representation in the Olympics or the Ability to represent the University in British Universities and Colleges Sport (BUCS) events.
University google Location Link: