Ireland's Limerick is home to the public research University of Limerick. It began in 1972 as the Limerick National Institute for Higher Education, and in 1989 it changed its name to a university. The 2023 QS, World University Rankings, place it between positions 531 and 540. According to the Times Higher Education (THE) Impact Rankings 2021, it is ranked 50th overall. In addition, Limerick is ranked 701–800 for 2020 in the Academic Ranking of World Universities (Shanghai Ranking). The admittance rate at the University of Limerick is 70%.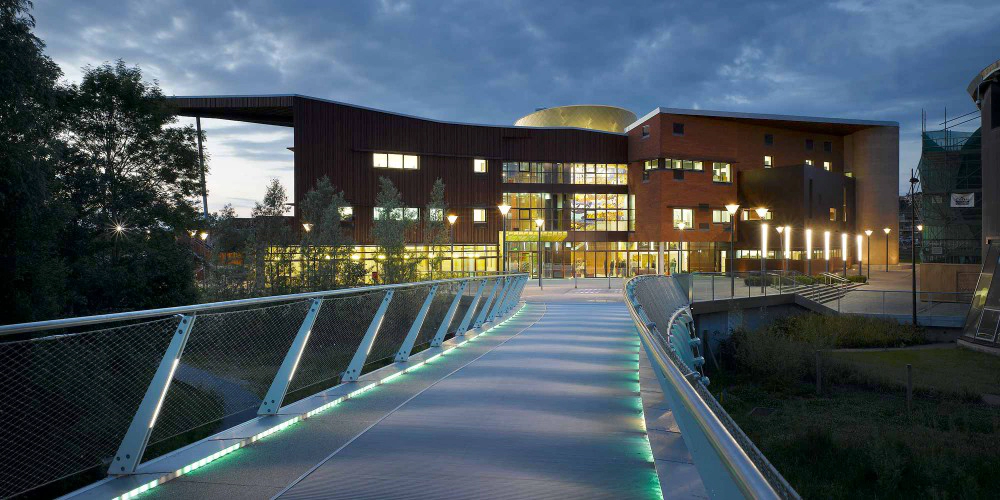 Entry Requirements:
Undergraduate:
Intermediate/Higher Secondary Certificate with good results plus another approved Foundation Programme
OR
Bachelor's Degree (Two Years, Pass) with good grades from a recognized university.
International Baccalaureate Diploma (IB) – 28 or higher
A-levels: AAB–BBB
Postgraduate:
Students must have completed a four-year Bachelor's Degree in the relevant subject area before completing their two-year Master's Degree.
English Language Requirements: Undergraduate / Postgraduate
IELTS: 6.5 (no individual band below 6)
TOEFL: 90 (with a written score of 21)


University of Limerick fees:
Arts Degree: 12,800
Architecture 17,200
Business Degree: 12,800
Engineering Degree: 17,200–18,200
Education 17,200
Health Sciences
Law 12,800
Medicine 51,846
Nursing: 25,214
Physiotherapy: 25,214
Psychology: 25,214
Science Degree: 17,200–18,200
Postgraduate:
Arts Degree: 15,800
Architecture 16,900
Business Degree: 16,400—18,500
Engineering Degree: 16,900–18,00
Education 12,842
Law 15,800
Medicine37,600
Science Degree: 12,842– 22,820
Engineering Management: 16,900
project management: 16,900
Environmental Engineering: 16,900
MBA: 16,726:
Psychology: 12,800
Nursing: 14,400
Physiotherapy:
Public health: 13,500
MPH: 13,500
University of Limerick scholarships:
UL Progression Scholarship
Scholarship Amount: EU fee status
Eligibility Criteria: non-EU paying students who completed their bachelor's at UL
Degree Offered: Master's
The UL Progression Scholarship is intended for international students who graduated from a four-year bachelor's program. Should they wish to progress to a master's program in the same institution, they are entitled to an EU fee discount of around 50%. Unfortunately, MSc Sustainable Resource Management, Policy, and Practice students are not eligible for this offer.
Faculty of Science and Engineering Scholarships
Scholarship Amount: 1,500 euros tuition fee reductions
Eligibility Criteria: paying non-EU tuition fees
The University of Limerick provides program-specific scholarships, which include the Faculty of Science and Engineering Scholarships. These grants are merit-based and granted based on academic performance. The benefits are received as tuition fee discounts worth 1,500 euros. There is no separate application for the offer, as all applicants of the programs offered by this faculty are automatically evaluated for this scholarship.
UL Sports Scholarships
Scholarship Amount:
Gold – training grant support; accommodation; registration fee; sports science support; coaching and UL sports arena gym membership
Silver – training grant support; accommodation; 50% of the registration fee; sports science support; coaching and UL sports arena gym membership
Bronze – training grant support; sports science support; coaching and UL sports arena gym membership
Eligibility Criteria:
A member of a national governing body of sport recognized by the Irish Sports Council