The University of Liverpool is a public research University which is located in England. Established in 1881 and affiliated with federal Victoria University. The university is globally recognized for its research in health and life sciences, Engineering, humanities, and life sciences. The University of Liverpool is ranked 155 among the best global Universities and in UK Liverpool is ranked in 27. The acceptance rate at the university of Liverpool is 14% which makes it very selective.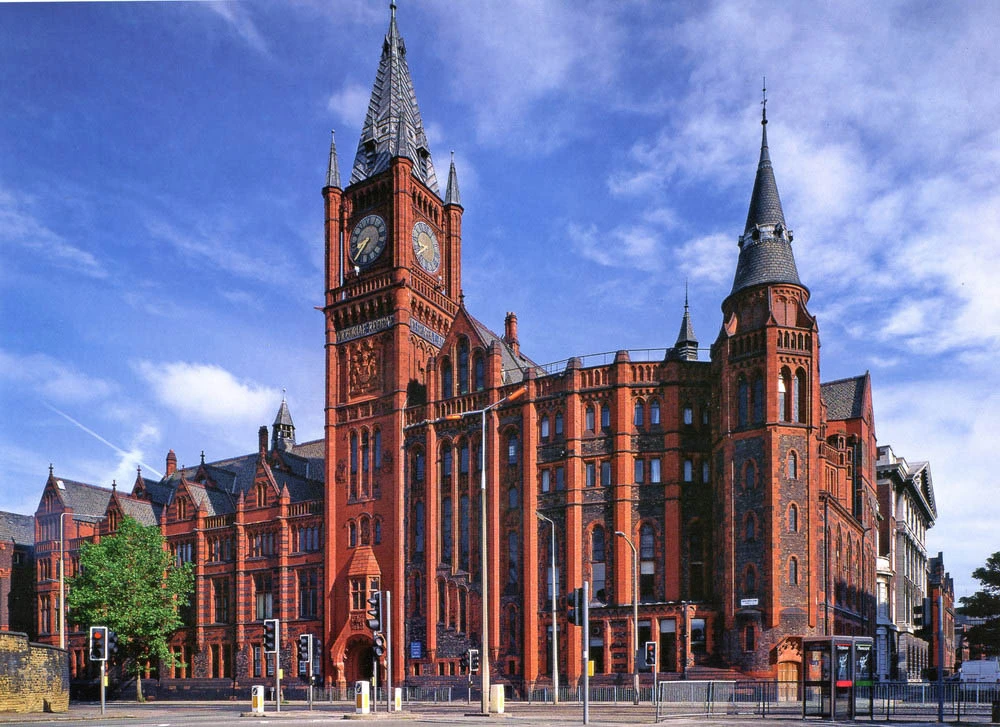 University of Liverpool Admission Requirements
Bachelor's
HSC/ FSC students are not eligible for Direct entry but they can apply through Foundation which offers by Kaplan international pathways
HSC/FSC + two years of a bachelor an average score of 60 to 65% minimum, will be considered for year one entry to a bachelor's degree program.
A level: minimum 3A are required- AAA – AAB / ABB – BBB
For medicine (5 years degree) you have to take the admission test UCAT and multiple mini-interviews are taken. Students have to achieve 680/ 2720 in UCAT.
Master's
For post-graduate: Four-year bachelor's Degree
·  A minimum Grade of 65%, 70%, or 75% depending on the institution.
·  A minimum GPA of 2.5, 2.7, 2.8, or 3.0 depending on the institution.
University of Liverpool admission deadline:
For UG programs mostly the deadline is in 26 January and for PG programs the deadline is in 30 June.
University of Liverpool English Language Requirements
University of Liverpool IELTS: 6.5 with a minimum of 5.5 in each component
for Medicine: 7.0 (with no band lower than 7.0)
TOEFL: Minimum 78 – 88 overall with L 17 W 17 R 17 and S 19
for Medicine: Minimum 100 overall with L 24 W 24 R 24 and S 26
PTE: 59 – 61 with minimum scores of 59 in each component
For Medicine: 69 with minimum scores of 69 in each component
University Tuition Fees
The University of Liverpool tuition fees for international students
University of Liverpool Bachelor's Programs
Business Programs
Business Degree: £19,000
Economics (Hons) with Industry Year: 19,000
Management (Hons) with Industry Year: 19,000
Bachelors Programs
International Business (Hons) with Industry Year: 19,000
Engineering Degree: £ 22,650 – 24,500
Aerospace Engineering (Hons) with Industry Year: 22,650
Mechanical Engineering (Hons) with Industry Year: 22,650
Product Design Engineering (Hons) with Industry Year: 22,650Science Degree:  £ 22,400 – £ 24,200
Computer Science (Hons) with Industry Year: 24,500
Computer Science & Electronic Engineering (Hons) with Year Industry: 22,650
LAW: 18,600 – 20,100
Bachelor of Environmental Sciences (Hons) with industry: 24,100Physiotherapy: £ 21,300
Bachelor of Physiotherapy (Hons) with Study Abroad: 21,300Psychology: £  24,200
Nursing: £ 22,400
Bachelor of Science Veterinary Conservation Medicine Intercalated (Hons): 37,350
University of Liverpool Masters Programs
Business Degree: £ 23,100- £ 25,200Engineering Degree: £ 25,050
Science Degree: £ 20,000 – 25,050
Advanced Computer Science with Year in Industry Year: 25,050
Data Science & Artificial Intelligence with Industry Year: 25,050
M of Law: 20,500
Master of Law Medicine & Healthcare: 20,500
MBA: £ 29,000
Analytics & Big Data: 25,200
Biomedical Engineering Management: 25,050
Biomedical Engineering Management Healthcare: 25,050
Mechanical Engineering Design Management: 25,050
Environmental Sciences: 24,000
Investigative & Forensic Psychology: 23,200
Occupational & Organizational Psychology:23,100
Nursing: 23,200
Note: If you are completed UG at Liverpool University then you have got a special discount of £ 5000 to £ 6000 for a post-graduate degree.
University Scholarships
University of Liverpool scholarships for international students
UOL First Class Scholarship
Value / Criteria: Students who have a first-class average of 70% and above get £1000 off on tuition fees only for a non-clinical degree.
Eligibility: All U.G / P.G students are eligible to avail of this scholarship except
Dental Surgery
Medicine
Veterinary Science
No application is needed directly awarded to an eligible student.
Sports Scholarship
Talented athletes competing on the national or regional level get off £ 2000 to support performance. Application is necessary.
University of Liverpool International College Excellence Scholarship
who achieve 75% or above from Foundation programmers, will receive a £5,000 tuition fee reduction for the first year of study (a maximum of 15 scholarships are available for eligible students).
Eligibility
Pay full tuition fees at the overseas rate
Non-clinical undergraduate students of 2023 can apply
You do not need to make an application.
Liverpool Law school scholarship:
Students get off worth £ 1,000 who are studying in law school. students do not need to make an extra application.
Eligibility criteria:
Liverpool Law School will award on the basis of merit.
Academic performance and intellectual achievement will be taken into account.