The University of South Australia (UniSA) is a public research Institute. It is a founding member of the Australian Technology Network of Campuses and is the largest institute in South Australia.
The University is Australia's University of Enterprise on the global stage, agile and astute, known for relevance, equity, and excellence.
We educate and prepare global learners from all backgrounds, instilling professional skills and knowledge, and capacity and drive for lifelong learning.
Our undertake research inspired by global challenges and opportunities that deliver economic and social benefits, which inform our teaching.
We operate through a partnered, end-user-informed culture of teaching and research with a commitment to outstanding service, continuous improvement, and sustainability.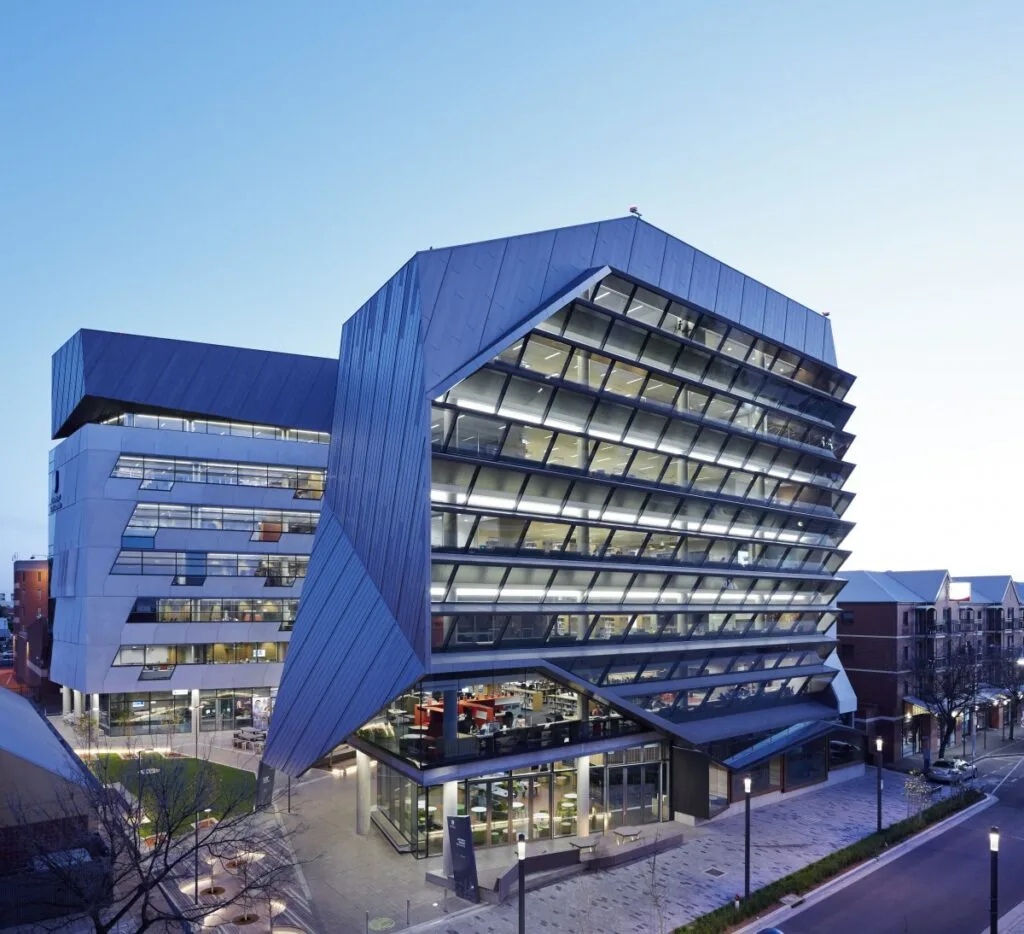 University of South Australia Admission Requirements
Bachelor's
intermediate: minimum grade average of 75 percent (1st Division) or successful completion of a two-year bachelor's degree at a recognized university in the first or second division or class
A level: minimum 3D or Plus
Masters
completion of bachelor's degree with good grades
University IELTS Requirements
IELTS – Overall 6.0 (with 6.0 in Reading and Writing)
Overall, 6.5 (with 6.0 in Reading and Writing)
TOEFL – 60 with Reading and Writing not less than 18
79 with Reading and Writing not less than 18
University Tuition Fees
University of South Australia tuition fee for international students
Business Degree: $32,600 / Year
Engineering Degree: $33,600 – 35,900 / Year
Science Degree: $30,300 – 39,400 / Year
Arts Degree: $28,000 / Year
Business Degree: $35,900 / Year
Engineering Degree: $36,900 / Year
Science Degree: $34,800 / Year
Arts Degree: $35,900 / Year
 
Master Of profession Acct: $35,900 / Year
Master Of Engineering Management: $36,900 / Year
Project Mgt: $34,800 / Year
MBA: $36,000 / Year
University Scholarship Programs
University of South Australia Scholarship for international students
Vice Chancellor's International Excellence Scholarship
50% reduction in their student contributions (tuition fees) for the duration of their degree or up to a maximum of four years of full-time study (undergraduate or postgraduate degree by coursework)
High distinction average in previous studies (90 %+)
I submitted the scholarship application form
International Merit Scholarship
15% reduction in their student contributions (tuition fees) for the duration of their chosen degree
87%+ (For U.G & P.G)