The University of St Andrews is a public research institution in St Andrews, Fife, Scotland. It is the oldest of Scotland's four ancient institutions. The institution was established on August 28, 1413. It ranks 96th in the QS World Rankings 2023. The University of St. Andrews is placed 342nd on the list of the Best Global Universities. It was named the finest university in the United Kingdom in the Good University Guide 2022. In 2021, it was placed first in The Times and Sunday Times Good University Guide for the first time in the league table's 30-year existence. It has an approval rate of only 8.35% on average.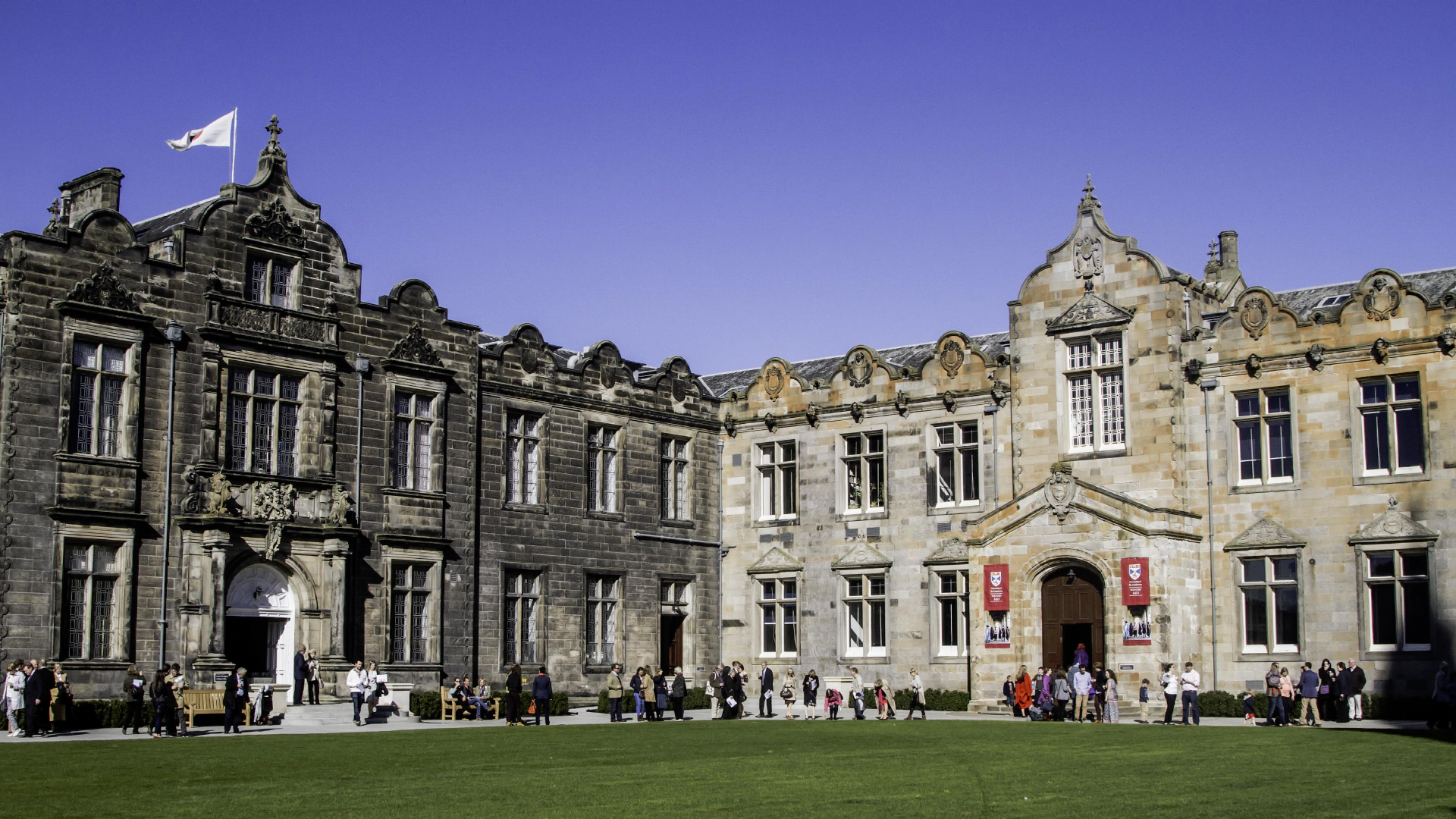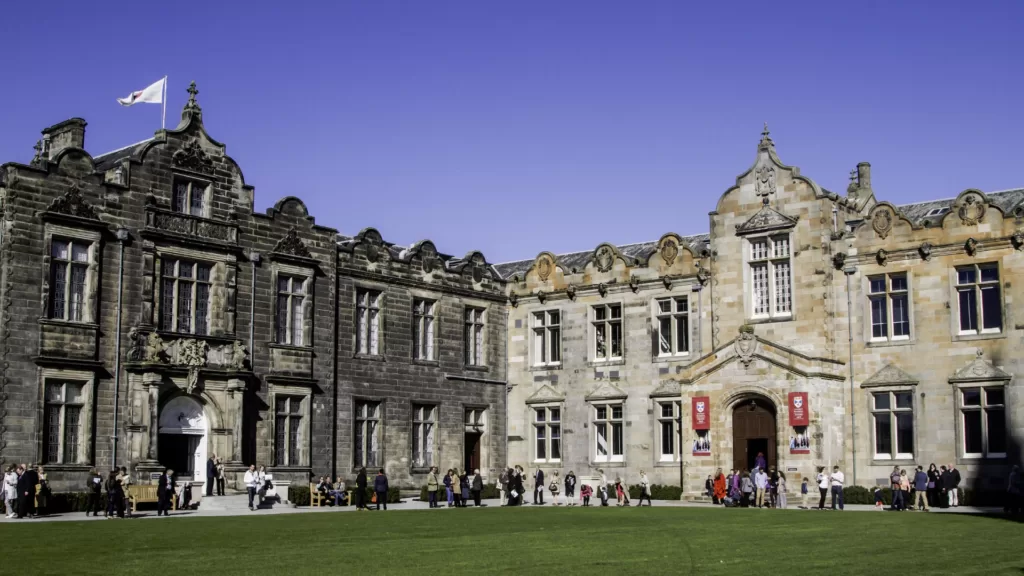 Entry Requirements
if you have graduated from a high school with a national school leaving certificate with a foundation year.
A-Level: ABB to A*A*A
International Baccalaureate (IB): 36 (HL 6, 5, 5) to 38 (HL 6, 6, 6)
Postgraduate
Four-year Bachelor's degree with overall marks of 75% or a GPA score of 3.5.
English Language Requirements
IELTS: overall 6.5 (Listening 6.0, Reading6.0, Writing 6.0, Speaking6.0)
TOEFL: 79 overall, Listening: 12, Reading: 13, Writing: 21, speaking: 18
Postgraduate
IELTS: overall 7.0 Listening: 6.0, Reading: 6.0, Speaking: 6.0, Writing: 7.0
TOEFL: 94 overall, Listening: 12, Reading: 13, Speaking: 18, Writing: 27
University of St Andrews fees
Arts Degree: 26,350-28,190
Business Degree: 29,965
Education: 28,190
Health Sciences: 23,140
Psychology: 26,350
Science Degree: 23,140-26,350
Postgraduate
Arts Degree: 23,530
Business Degree: 24,394-29,024
Engineering Degree: 25,450
Education: 23,140
Health Sciences: 23,140-25,450
Science Degree: 27,230
Environmental Science: 26,350
Data Science: 25,450
Psychology: 25,450
Public health: 23,140
University of St Andrews scholarships
International Undergraduate Scholarship
This entrant scholarship is for international students studying at St Andrew's for an undergraduate degree. The scholarship will be awarded as a tuition fee reduction of up to £10,000 per year for each year of the student's undergraduate studies and will be awarded based on financial need.
Geographical criteria: International
Domicile for fee status: Overseas fee status
Level of study: Undergraduate
Year of entry: Entrant students in 2024
Subjects: All subjects
(Please note that this scholarship is unavailable to students applying for BA International Honors.)
Schools: All
Other criteria: Selection is based on financial need.
Accommodation Award – International
Some awards worth £1,500 per annum are available for the course duration; selection is means-tested and based on financial need.
Eligibility: Geographical criteria
International: Domicile for fee status
Overseas: Level of study Undergraduate
Subjects: No restrictions
Schools: No restrictions
Additional Criteria: Applicants must demonstrate a household income below the national average household income for their country of residence.
Students' Association Bursary
Duration: Annually for the duration of the student's undergraduate program.
Value (per year) £500
Type of award: Maintenance
Number of awards available: Variable
Geographical criteria: UK, EU, and International
Domicile for fee status: UK and International
Level of study: Undergraduate
Year of entry: Entrant students only
Subjects: All
Schools: All