Zayed University
Zayed University is a national and regional leader in educational innovation. Founded in 1998 and proudly bearing the name of the Founder of the Nation – the late Sheikh Zayed bin Sultan Al Nahyan, this flagship institution has met the President's high expectations. Today, Zayed University has two modern campuses in Dubai and Abu Dhabi that welcome both national and international students.
About the University (zu.ac.ae)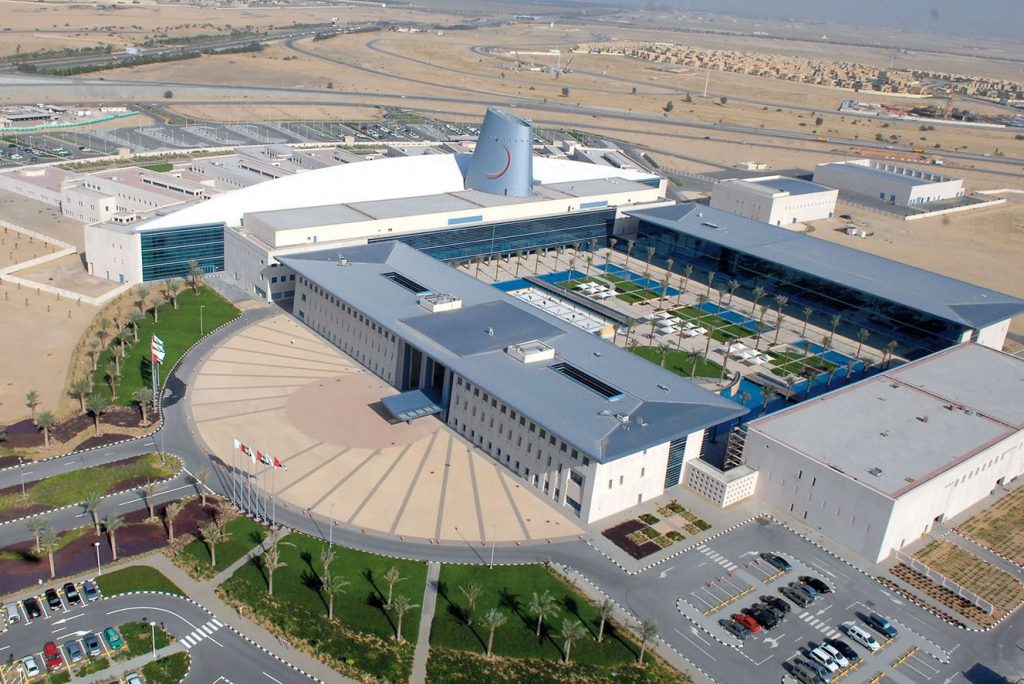 Zayed University courses
Zayed university Psychology
Zayed university Medicine
Zayed university MBA
Zayed University engineering
Zayed University Admissions Requirements
HSC / Intermediate completed with minimum 5 subjects 80%.
O Levels: 5 passes
A Level 2 passes with one at grade C or higher in academic subjects.
IB: 24 points
Masters:
Applicants must have earned the graduate program from an accredited university recognized by the UAE Ministry of Education with a cumulative grade point average (CGPA) of 3.0 (or 2.5 for conditional admission) or higher on a 4.0-point scale or equivalent.
Work Experience: Applicants should consult the web page of each individual graduate program for further information regarding work experience requirements.
Zayed University Language Requirements
Zayed University IELTS: 5.5 (no band less than 5.0) Bachelor's
6.0 (no band less than 5.5) Masters
Zayed University TOEFL: 79 Overall
Emirates Standardized Test ( EmSAT): 1250
1400 on the EmSAT English examination
University Tuition Fees
Zayed University tuitions fees for international students
University Bachelor's Programs
Arts and Creative Enterprises Bachelors Programs
Animation Design
Graphic Design
Interior Design
Visual Arts
Multimedia Design (joint program with the Communication and Media Sciences and Technological Innovation)

Business Programs
Accounting
Finance
Human Resource Management
Marketing and Entrepreneurship


Communication and Media Sciences
Bachelor of Science in Communication and Media Sciences (Media Production and Storytelling, Integrated Strategic Communications, Tourism, and Cultural Communications)
Natural and Health Sciences
Bachelor of Science in Environmental Science and Sustainability
Bachelor of Science in Public Health and Nutrition
Bachelor of Science in Psychology


College of Humanities and Social Sciences
Bachelor of Arts in International Studies (International Relations, Middle East/Gulf Studies, Political Economy and Development)
College of Technological Innovation
Bachelor of Science in Information Technology (Security and Network Technologies, Web and Mobile Application Development)
Bachelor of Science in Information Systems and Technology Management (Enterprise Systems, Management of Information Systems,
Business Intelligence)
(joint program with College of Business)
Application fee non-refundable AED 262.50
Tuition fee: AED 2500 per credit hour
75,000 AED
Zayed University Masters Programs
College of Business
Executive Master of Business Administration: 128,016 AED
Master of Science in Finance: 96,012 AED
Communication and Media Sciences
Master of Arts in Communication: 96,012 AED
College of Education
Master of Education in Educational Leadership and Administration: 83,988 AED
Master of Education in Teaching and Learning: 83,988 AED
Humanities and Social Sciences
Master of Legal and Judicial Studies: 95,988
Master in Diplomacy and International Affairs: 128,010
Technological Innovation
Master of Science in Information Systems Management: 79,980
Master of Science in Information Technology (Cyber Security): 96,000
Admission Application Fee: 420 AED
Zayed University Scholarships
Undergraduate Merit Scholarships
This scholarship is awarded to international students on the basis of academic merit as determined from academic performance in the final year of high school. The undergraduate merit scholarship may cover up to 50% of tuition fees and cannot be stacked with another major award.
Eligibility Requirements and Award
Obtain a minimum average of 95% or equivalent.
IELTS 6.0 (no band less than 5.5) or TOEFL iBT of 80.
May cover up to 50% of tuition fees, but does not cover additional costs such as laptop, food, housing, or transport.
Provide 4-6 hours per week of on-campus work assignments
Undergraduate Family Grant
Zayed University provides undergraduate family grants for families that have more than one son/daughter enrolled in ZU undergraduate programs. This grant includes a tuition discount of 25% for each sibling after the first and cannot be stacked with another major award.
Undergraduate Tuition Fee Discount for Children of ZU Employees:
Zayed University provides a 50% tuition fee discount to all children of ZU administrators, faculty, and staff who are on regular contracts. Employees' children will lose this scholarship once their parent's contract at the university has ended.
How to apply for a scholarship?
Login into the ZU e-service
https://eservices.zu.ac.ae/main
1. Select Scholarship Request
2. Fill out the Application form
3. Attach the required documents
Documents
4. High School Diploma
5. IELTS /TOFEL Certificate
6. Salary letter or financial statement of the student's guardian
7. Passport and visa copy
8. Personal Photo
9. Positive letter of reference from most recent school.
10. Essay of personal achievements/ community services