Aston University Business Placement Programs
Aston University
Your employability will improve if you take a placement year in the UK. Many universities are offering a placement year. In fact, Aston business undergraduates are the most employable among the universities with placement years in the UK.
Frequently asked questions about placement year in the UK are:
Placement year meaning?
Is placement year worth it in UK?
You may work full-time in the UK while enrolled in a study that requires a UK placement year. If you have a student visa and the placement counts toward your degree, you can avail yourself of a two-year post-study work visa after degree completion.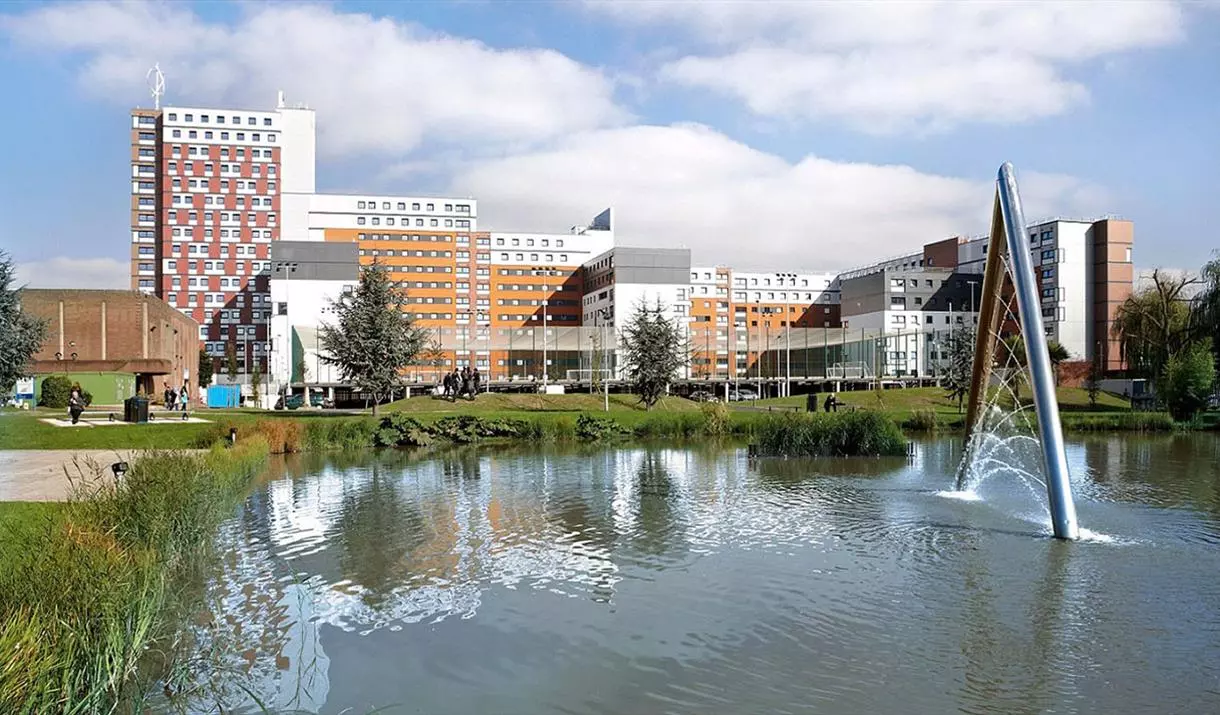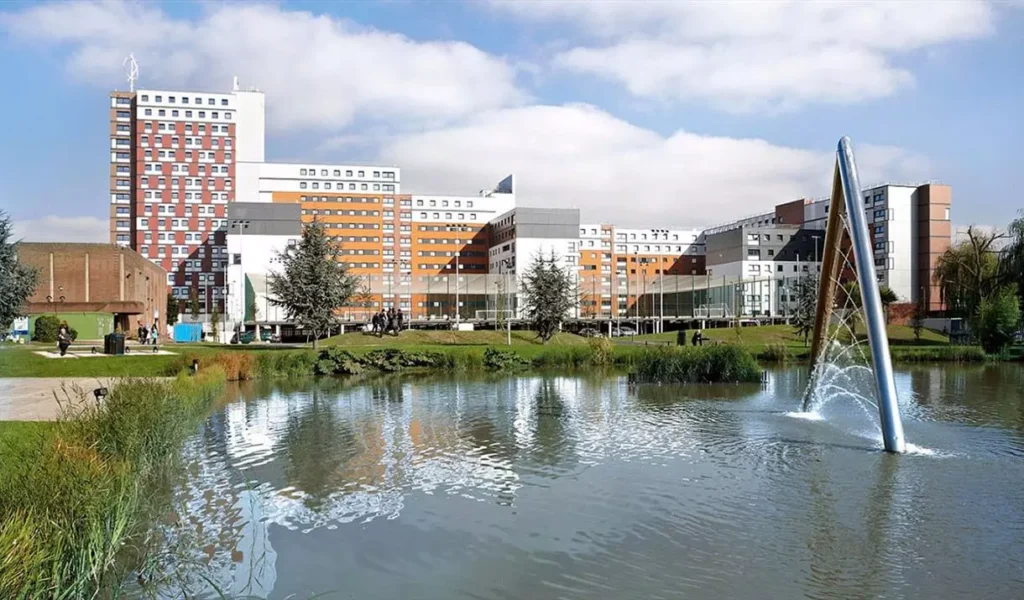 Aston University Business Placement Programs
Bachelors of Business
Analytics with Placement Year (Hons)
Fee: 16,300 pounds per year
Programs Duration: 4 years
Admission Requirements: Higher Secondary School Certificate (HSSC or HSC)
Intermediate Certificate Diploma of Faculty of Arts or Faculty of Science
A level: B B B
International baccalaureate: 31 points overall in the I B diploma with 5, 5, 5 at a Higher Level
Admission Intake year: September.
IELTS U K V I Requirements: Two bands at 5.5 and other bands at 6.0 and above
TOFEL I B T Requirements: overall 93 with 12 reading, 20 writing, 17 speaking, and 11 listening
Computing & I T with Placement Year (Hons)
Fee: 16,300 pounds per year
Programs Duration: 4 years
Admission Requirements: Higher Secondary School Certificate (HSSC or HSC)
Intermediate Certificate Diploma of Faculty of Arts or Faculty of Science
A level: B B B
International baccalaureate: 31 points overall in the I B diploma with 5, 5, 5 at a Higher Level
Admission Intake year: September.
IELTS U K V I Requirements: Two bands at 5.5 and other bands at 6.0 and above
TOFEL I B T Requirements: overall 93 with 12 reading, 20 writing, 17 speaking, and 11 listening
International Relation with Placement Year (Hons)
Fee: 16,300 pounds per year
Programs Duration: 4 years
Admission Requirements: Higher Secondary School Certificate (HSSC or HSC)
Intermediate Certificate Diploma of Faculty of Arts or Faculty of Science
A level: B B B
International baccalaureate: 29 points overall in the I B diploma with 5, 5, 4 at the Higher Level
Admission Intake year: September.
IELTS U K V I Requirements: Two bands at 5.5 and other bands at 6.0 and above
TOFEL I B T Requirements: overall 93 with 12 reading, 20 writing, 17 speaking, and 11 listening
Aston University Business Placement Programs
Management & English Language with Placement Year (Hons)
Fee: 16,300 pounds per year
Programs Duration: 4 years
Admission Requirements: Higher Secondary School Certificate (HSSC or HSC)
Intermediate Certificate Diploma of Faculty of Arts or Faculty of Science
A level: B B B
International baccalaureate: 29 points overall in the I B diploma with 5, 5, 4 at the Higher Level
Admission Intake year: September.
IELTS U K V I Requirements: Two bands at 5.5 and other bands at 6.0 and above
TOFEL I B T Requirements: overall 93 with 12 reading, 20 writing, 17 speaking, and 11 listening
Management & Public Policy with Placement Year (Hons)
Fee: 16,300 pounds per year
Programs Duration: 4 years
Admission Requirements: Higher Secondary School Certificate (HSSC or HSC)
Intermediate Certificate Diploma of Faculty of Arts or Faculty of Science
A level: B B B
International baccalaureate: 29 points overall in the I B diploma with 5, 5, and 4 at the Higher Level
Admission Intake year: September.
IELTS U K V I Requirements: Two bands at 5.5 and other bands at 6.0 and above
TOFEL I B T Requirements: overall 93 with 12 reading, 20 writing, 17 speaking, and 11 listening
Aston University Business Placement Programs
Management & Social Policy with Placement Year (Hons)
Fee: 16,300 pounds per year
Programs Duration: 4 years
Admission Requirements: Higher Secondary School Certificate (HSSC or HSC)
Intermediate Certificate Diploma of Faculty of Arts or Faculty of Science
A level: B B B
International baccalaureate: 29 points overall in the I B diploma with 5, 5, and 4 at the Higher Level
Admission Intake year: September.
IELTS U K V I Requirements: Two bands at 5.5 and other bands at 6.0 and above
TOFEL I B T Requirements: overall 93 with 12 reading, 20 writing, 17 speaking, and 11 listening
Management with Placement Year (Hons)
Fee: 16,300 pounds per year
Programs Duration: 4 years
Admission Requirements: Higher Secondary School Certificate (HSSC or HSC)
Intermediate Certificate Diploma of Faculty of Arts or Faculty of Science
A level: B B B
International baccalaureate: 31 points overall in the I B diploma with 5, 5, and 5 at the Higher Level
Admission Intake year: September.
IELTS U K V I Requirements: Two bands at 5.5 and other bands at 6.0 and above
TOFEL I B T Requirements: overall 93 with 12 reading, 20 writing, 17 speaking, and 11 listening
Mathematics with Placement Year (Hons)
Fee: 17,400 pounds per year
Programs Duration: 4 years
Admission Requirements: Higher Secondary School Certificate (HSSC or HSC)
Intermediate Certificate Diploma of Faculty of Arts or Faculty of Science
A level: A B B
International baccalaureate: 32 points overall in the I B diploma with 655 at the Higher Level
Admission Intake year: September.
IELTS U K V I Requirements: Two bands at 5.5 and other bands at 6.0 and above
TOFEL I B T Requirements: overall 93 with 12 reading, 20 writing, 17 speaking, and 11 listening
Politics with Placement Year (Hons)
Fee: 16,300 pounds per year
Programs Duration: 4 years
Admission Requirements: Higher Secondary School Certificate (HSSC or HSC)
Intermediate Certificate Diploma of Faculty of Arts or Faculty of Science
A level: B B B
International baccalaureate: 29 points overall in the I B diploma with 5, 5, 4 at the Higher Level
Admission Intake year: September.
IELTS U K V I Requirements: Two bands at 5.5 and other bands at 6.0 and above
TOFEL I B T Requirements: overall 93 with 12 reading, 20 writing, 17 speaking, and 11 listening
Sociology with Placement Year (Hons)
Fee: 16,300 pounds per year
Programs Duration: 4 years
Admission Requirements: Higher Secondary School Certificate (HSSC or HSC)
Intermediate Certificate Diploma of Faculty of Arts or Faculty of Science
A level: B B B
International baccalaureate: 29 points overall in the I B diploma with 5, 5, and 4 at the Higher Level
Admission Intake year: September.
IELTS U K V I Requirements: Two bands at 5.5 and other bands at 6.0 and above
TOFEL I B T Requirements: overall 93 with 12 reading, 20 writing, 17 speaking, and 11 listening
Supply Chain Management with Placement Year (Hons)
Fee: 17,400 pounds per year
Programs Duration: 4 years
Admission Requirements: Higher Secondary School Certificate (HSSC or HSC)
Intermediate Certificate Diploma of Faculty of Arts or Faculty of Science
A level: B B B
International baccalaureate: 31 points overall in the I B diploma with 555 at the Higher Level
Admission Intake year: September.
IELTS U K V I Requirements: Two bands at 5.5 and other bands at 6.0 and above
TOFEL I B T Requirements: overall 93 with 12 reading, 20 writing, 17 speaking, and 11 listening
Computer Science Business with Placement Year (Hons)
Fee: 17,400 pounds per year
Programs Duration: 4 years
Admission Requirements: Higher Secondary School Certificate (HSSC or HSC)
Intermediate Certificate Diploma of Faculty of Arts or Faculty of Science
A level: B B B
International baccalaureate: 31 points overall in the I B diploma with 555 at the Higher Level
Admission Intake year: September.
IELTS U K V I Requirements: Two bands at 5.5 and other bands at 6.0 and above
TOFEL I B T Requirements: overall 93 with 12 reading, 20 writing, 17 speaking, and 11 listening
Human Resources & Business Management with Placement Year (Hons)
Fee: 16,300 pounds per year
Programs Duration: 4 years
Admission Requirements: Higher Secondary School Certificate (HSSC or HSC)
Intermediate Certificate Diploma of Faculty of Arts or Faculty of Science
A level: B B B
International baccalaureate: 31 points overall in the I B diploma with 5, 5, 5 at the Higher Level
Admission Intake year: September.
IELTS U K V I Requirements: Two bands at 5.5 and other bands at 6.0 and above
TOFEL I B T Requirements: overall 93 with 12 reading, 20 writing, 17 speaking, and 11 listening
International Business & Economics with Placement Year (Hons)
Fee: 17,400 pounds per year
Programs Duration: 4 years
Admission Requirements: Higher Secondary School Certificate (HSSC or HSC)
Intermediate Certificate Diploma of Faculty of Arts or Faculty of Science
A level: B B B
International baccalaureate: 31 points overall in the I B diploma with 555 at the Higher Level
Admission Intake year: September.
IELTS U K V I Requirements: Two bands at 5.5 and other bands at 6.0 and above
TOFEL I B T Requirements: overall 93 with 12 reading, 20 writing, 17 speaking, and 11 listening
International Business & Management with Placement Year (Hons)
Fee: 16,300 pounds per year
Programs Duration: 4 years
Admission Requirements: Higher Secondary School Certificate (HSSC or HSC)
Intermediate Certificate Diploma of Faculty of Arts or Faculty of Science
A level: B B B
International baccalaureate: 31 points overall in the I B diploma with 5, 5, 5 at the Higher Level
Admission Intake year: September.
IELTS U K V I Requirements: Two bands at 5.5 and other bands at 6.0 and above
TOFEL I B T Requirements: overall 93 with 12 reading, 20 writing, 17 speaking, and 11 listening
Bachelor of Psychology & Business with Placement Year (Hons)
Fee: 19,700 pounds per year
Programs Duration: 4 years
Admission Requirements: Higher Secondary School Certificate (HSSC or HSC)
Intermediate Certificate Diploma of Faculty of Arts or Faculty of Science
A level: A B B
International baccalaureate: 32 points overall in the I B diploma with 655 at the Higher Level
Admission Intake year: September.
IELTS U K V I Requirements: Two bands at 5.5 and other bands at 6.0 and above
TOFEL I B T Requirements: overall 93 with 12 reading, 20 writing, 17 speaking, and 11 listening