An English-speaking public research institution in Ottawa, Ontario, Canada is Carleton University. When it was first established in 1942 as Carleton College, the college served returning World War II veterans as a for-profit, non-denominational evening college. The Best Global Universities list places Carleton University at position 526. In the 2023 QS World University Rankings, it is placed between 601 and 650. The university received a ranking in the 501–600 range in the Academic Ranking of World Universities. The admittance rate at Carleton University is 21%.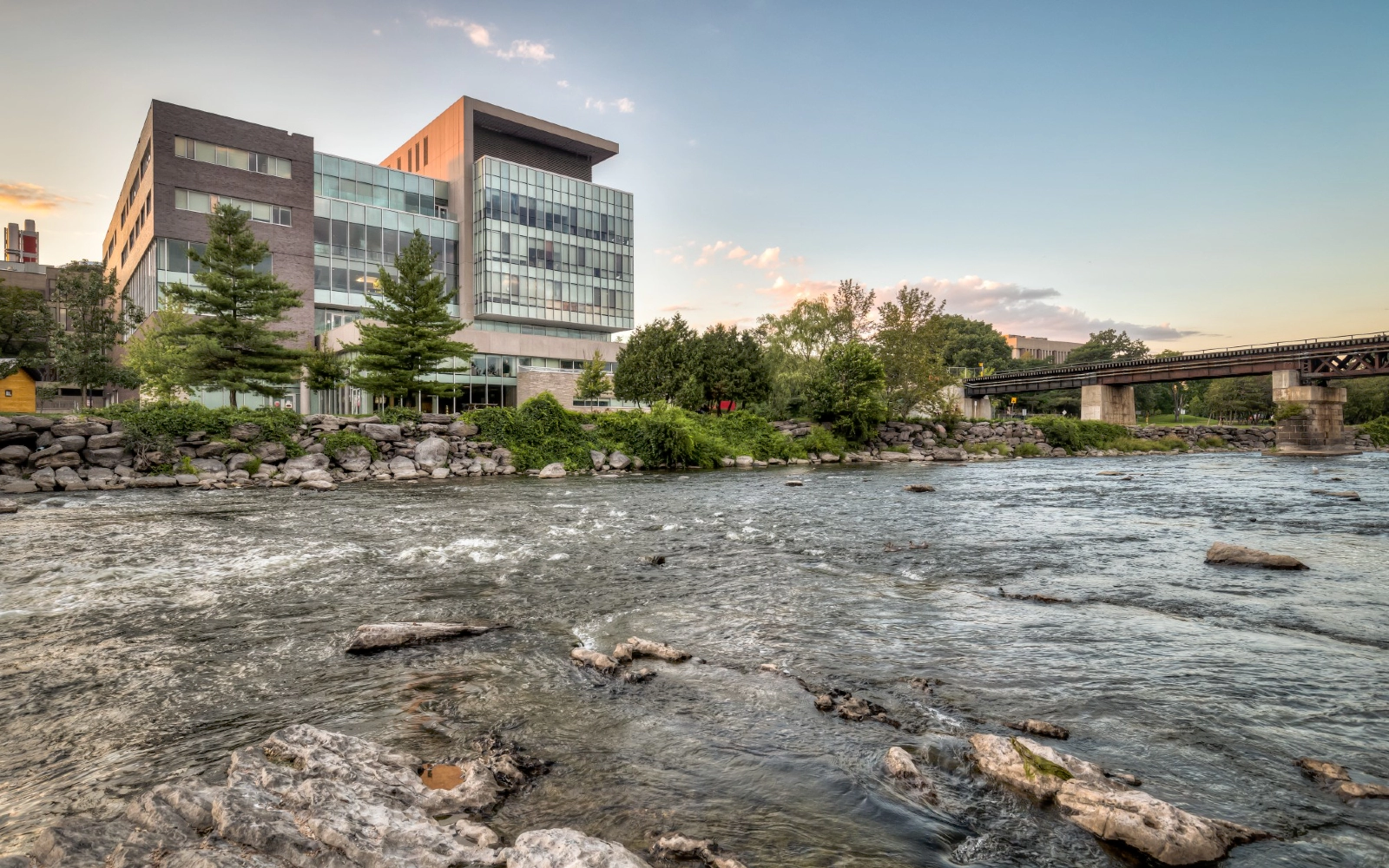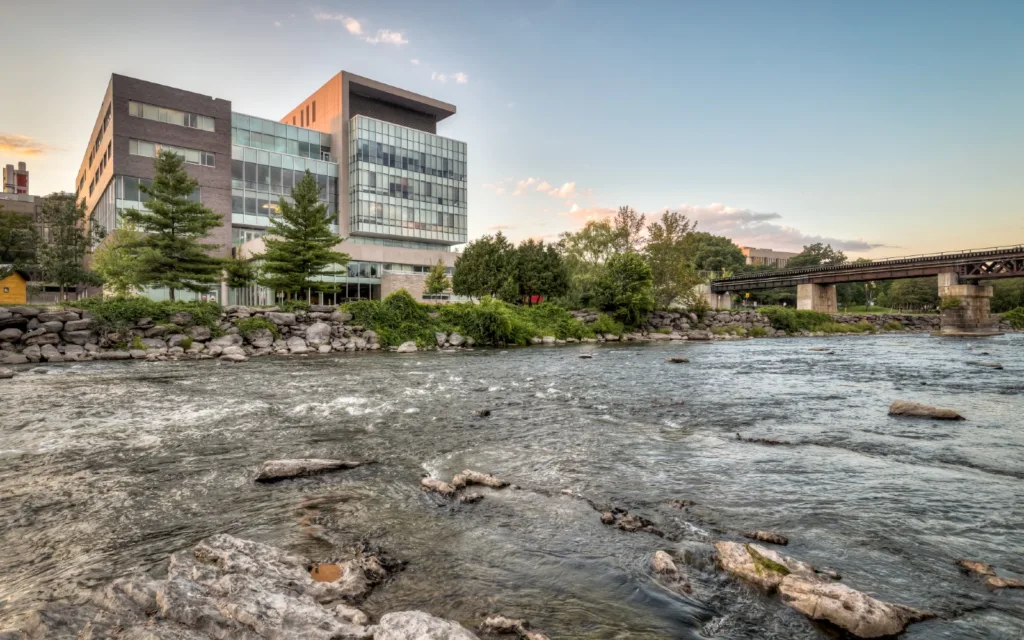 Entry Requirements:
An overall average of at least 70% is normally required to be considered for admission
International Baccalaureate: with a minimum of 28—30 points
A-levels: AAA–ABB
Postgraduate
Four-year bachelor's degree equivalent: Completion of BOTH a Bachelor's degree and a Master's degree in all disciplines except a 4 or 5-year technical degree, e.g., B. Pharm Minimum requirement overall (B-): 59-64.4% First Division
English Language Requirements
IELTS: 6.5 with a minimum of 6.0 in each band
TOEFL: 86 or above, with a minimum score of 22 in writing and speaking, and a minimum of 20 in reading and listening
PTE Academic: 60 or above, with a minimum score of 60 in each Communicative Skill
Carleton University fees
Arts Degree: 28,408
Architecture 44,522
Business Degree: 33,810
Engineering Degree: 44,080
Education 28,408
Health Sciences 28,408
Psychology: 28,408
Science Degree: 28,408
Postgraduate
Architecture 18,785
Business Degree: 24,709
Engineering Degree: 24,709
Health Sciences 19,923
Science Degree: 17,827
Engineering Management: 25,535
Environmental Engineering: 24,709
Data Science: 37,097
MBA: 34,373
Public health: 17,827
Deadlines
WINTER TERM 2023
January 2, 2023 Deadline for course outlines to be made available to students registered in full winter and early winter term courses.
SUMMER TERM 2023
March 1, 2023 Last Day for receipt of applications for admission to an undergraduate degree program for the summer term.
Undergraduate Admissions
You can apply directly to Carleton University for an application fee of $100 CAD through the Carleton 360 student portal.
Graduate Admissions
You will be required to pay the non-refundable application fee of $110.00 ($160.00 for the MBA program)
Living cost
Off-campus housing – based on shared accommodation, food, and internet/WI-FI* (prices vary depending on the type of accommodation) $9,600
Books and supplies (varies according to program) $1,400
Personal expenses (entertainment, clothes, extras) $2,500
Total $20,792 – $25,978
Carleton University scholarships
Entrance Scholarships
If you have been admitted to Carleton for fall entry with an admission average of 80 percent or better, you will automatically be considered for a renewable Entrance Scholarship at the time of admission. You may be offered a renewable Entrance Scholarship provided you are entering Carleton for the first time from high school or CÉGEP and have no previous attendance at post-secondary educational institutions. To be considered for an Entrance Scholarship, we must receive your complete application for admission and all required grades by June 15.
Faculty of Engineering and Design Scholarships
Up to 60 scholarships, of value $1,000 to $5,000, will be available to the top students entering selected Bachelor of Engineering programs. The scholarship award is in addition to other Entrance Scholarships.
Collins Memorial Entrance Scholarships for Earth Sciences
Two or more scholarships, of value $1,000 to $4,000, will be available to students entering the first year of an Earth Sciences program. The scholarship award is in addition to other Entrance Scholarships.
Prestige Scholarships
Number of Scholarships Ten Chancellor's Scholarships
Value Terms $30,000 ($7,500 x four years)
Terms Renewable*
Admission Average 90% and extracurricular activities throughout secondary school