Private, non-profitable, Koç University is located in Istanbul, Turkey. It began providing instruction in makeshift structures in Stinye in 1993 and relocated to its current Rumelifeneri site close to Saryer in 2000. The Best Global Universities list places Koc University at position 679. In the 2023 QS World University Rankings, it holds the 477th spot. In the global rankings for 2022, the university is rated 1153rd worldwide and 14th in Turkey. It has an overall rating of 4.3 stars and is rated 401 in the world according to Times Higher Education. The range of admission rates is 10% to 20%.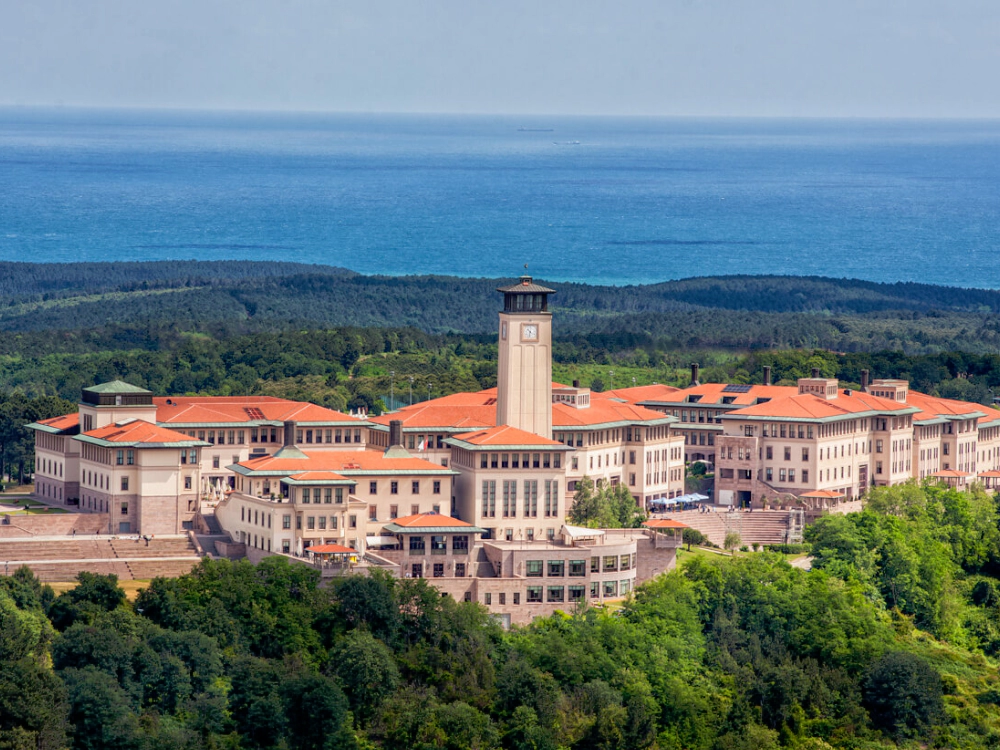 Entry Requirements: Undergraduate
Academic performance in high school or 12 standard passing certificate
A-levels: A*AA–AAA
IB (International Baccalaureate) 30 out of 42
Postgraduate
Official transcripts from all the universities attended. GPA. 3.00
English Language requirements
All native applicants and international applicants whose native language is not English must ensure that the Graduate School receives their official score from the Test of English as a Foreign Language (TOEFL) or YDS.
TOEFL (IBT) 80
YDS 87
Koc University fees
Arts Degree: 19,500 USD
Architecture 19,500 USD
Business Degree: 19,500 USD
Engineering Degree: 19,500 USD
Education 19,500 USD
Health Sciences 19,500 USD
Law 19,500 USD
Medicine 26,500 USD
Nursing: 19,500 USD
Physiotherapy: 19,500 USD
Psychology: 19,500 USD
Science Degree: 19,500 USD
Postgraduate
Master of Business Administration in Technology and Innovation Management 19,500 USD
Cellular & Molecular Medicine with Thesis 16,000 USD
Clinical Psychology with Thesis 19,500 USD
Critical Care Nursing 16,000 USD
Cyber Security 9,800 USD
Data Science 9,800 USD
Executive Business Administration 24,500 USD
Finance 15,000
Immunology without Thesis 9,800
International Management 19,500
Law without Thesis 11,000
Deadline: Fall 2023 Application period (all undergraduate programs except Medicine)
Applications will open: 01 January 2023
Applications will close: Regular deadline: 01 July 2023
Late deadline: 31 August 2023
Fall 2023 Application period for Medicine
Applications will open: 01 May 2023
Applications will close (deadline): 01 August 2023
Living cost: Accommodation: 200$ – 500$ per month (On-campus)
Daily expenditures (food, local transportation, going out): 150$ – 350$ per month
Mobile phone/internet service: 7$ -12$ per month
Insurance and health expenditures: 35$ – 120$ per year
Books and stationery: 85$ – 185$ per month
Koc University scholarships
Scholarships for international students
Koç University evaluates automatically all new undergraduate international candidates and international undergraduate transfer candidates for full (100%) or partial (25%, 50%, or 75%) tuition-only scholarships on the basis of academic merit (except for Medicine).
How to apply for a scholarship?
Merit scholarships are awarded on the consideration of all academic and extra-curricular documents and information that demonstrate outstanding performance and potential. There are no specific test scores or GPAs that automatically award a full or partial merit scholarship.
There is no separate form or application period for merit scholarships. Admitted candidates receive information in their offer letter as to whether they have been awarded a scholarship or not.
What do our scholarships cover?
Undergraduate international or international transfer scholarships cover full or partial tuition fees for each academic year and are awarded for the duration of the undergraduate program (4 years).
Note: The School of Medicine does NOT award any type of merit or need-based scholarships for admitted international students. You should carefully consider before applying if you are able to fund your Medicine studies without a scholarship.