Federation University
The Fed Uni is a public, dual-sector university based in Ballarat in Victoria, Australia. The university also has campuses in Ararat, Horsham, Stawell, Churchill, Berwick, and Brisbane, as well as online technical and further education (TAFE) courses and Horsham's Higher Education Nursing program. This is among the cheapest universities in Australia.
The University is the fourth oldest tertiary education institution in Australia, having begun under predecessor institutions in 1870, during the Victorian gold rush. With the merger between the University of Ballarat and Monash University's Gippsland campus in 2013, the university changed its name to present in 2014.
Federation University Australia was formed when the former University of Ballarat and the Gippsland Campus of Monash University were amalgamated.
Further historical information on the University is available through the Geoffrey Blainey Research Centre.
The University's history dating back to 1870 has been documented and is available for viewing.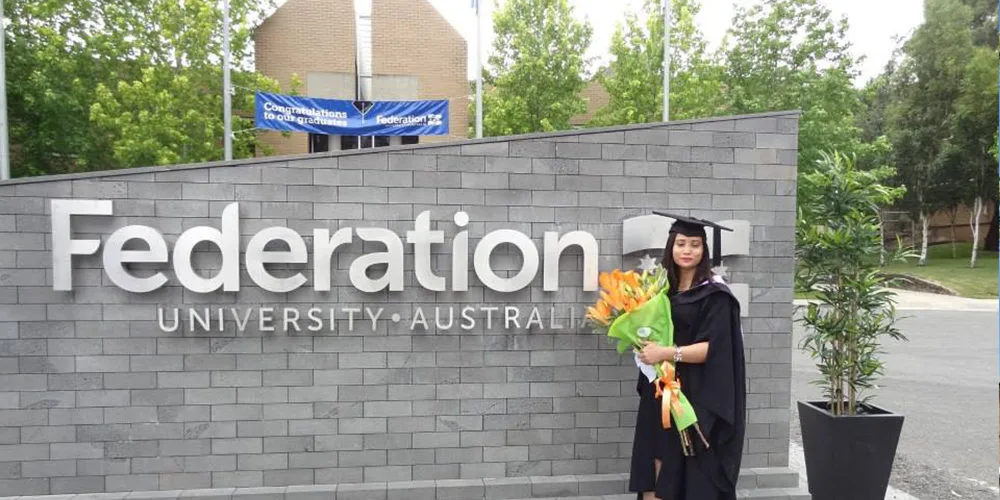 Federation University Courses
Nursing
MBA
Psychology
Social work
Physiotherapy
Health center
Paramedicine
Bachelor of information technology
Master of social work
Federation University Admission Requirements
Bachelor's
A-levels or GCE A-levels with passing grades in three subjects.
Higher Secondary School Certificate (HSC) or Intermediate Certificate examination in any stream with at least an average of 65%.
Masters
Entry requirements vary from program to program, but generally require completion of a bachelor's degree, with specified minimum grades (or marks) in relevant subjects.
A period of work experience, following graduation, may also be required for some programs.
Federation University English Language Requirements
IELTS: 6.5 with no band less than 6 in each component.
TOFEL: 79-93 with minimums: Reading 13, Listening 12, Speaking 18, Writing 21
Federation University Fee
Federation University fee for international students:
Bachelor's
Business Degree: $25,900 annual fee
Engineering Degree: $29,200 annual fee
Information Technology Degree: $24,700 annual fee
Arts Degree: $21,900-27,700 annual fee
Science Degree: $26,100-28,200 annual fee
Masters
P.G: Business Degree: $27,400-29,400 annual fee
STEM Degree: $29,200 annual fee
Arts Degree: $26,200 annual fee
Master of Professional Accounting: $28, 800
MBA: $28,800
Federation University Scholarships
Federation University Scholarships for international students:
Global Excellence Scholarship
The Federation University scholarship is the equivalent of 25% of your annual tuition fees for the duration of your program and is offered as a tuition fee discount.
Undergraduate Degree Program: – overall academic performance with 'Distinction' in Year 12 (senior high school).
Postgraduate Degree Program: – overall academic performance with 'Distinction' in Bachelor's degree study from HE Section 1 University.
Global Innovator Scholarship
This scholarship is the equivalent of 20% of your annual tuition fees for the duration of your program and is offered as a tuition fee discount. Merit-Based scholarship