Lakeland College is a higher education institution located in Alberta, Canada. It is a government university with campuses in Vermilion and Lloydminster. It was created in 1913. #33, according to US News & World Report, is one of the best achievers in social mobility. The College, Lloydminster Campus is ranked #338 in the Best Colleges for Business in America list by Niche Rankings 2023. Lakeland College was placed 33rd overall on Research InfoSource Inc.'s list of Canada's Top 50 Research Colleges in 2022.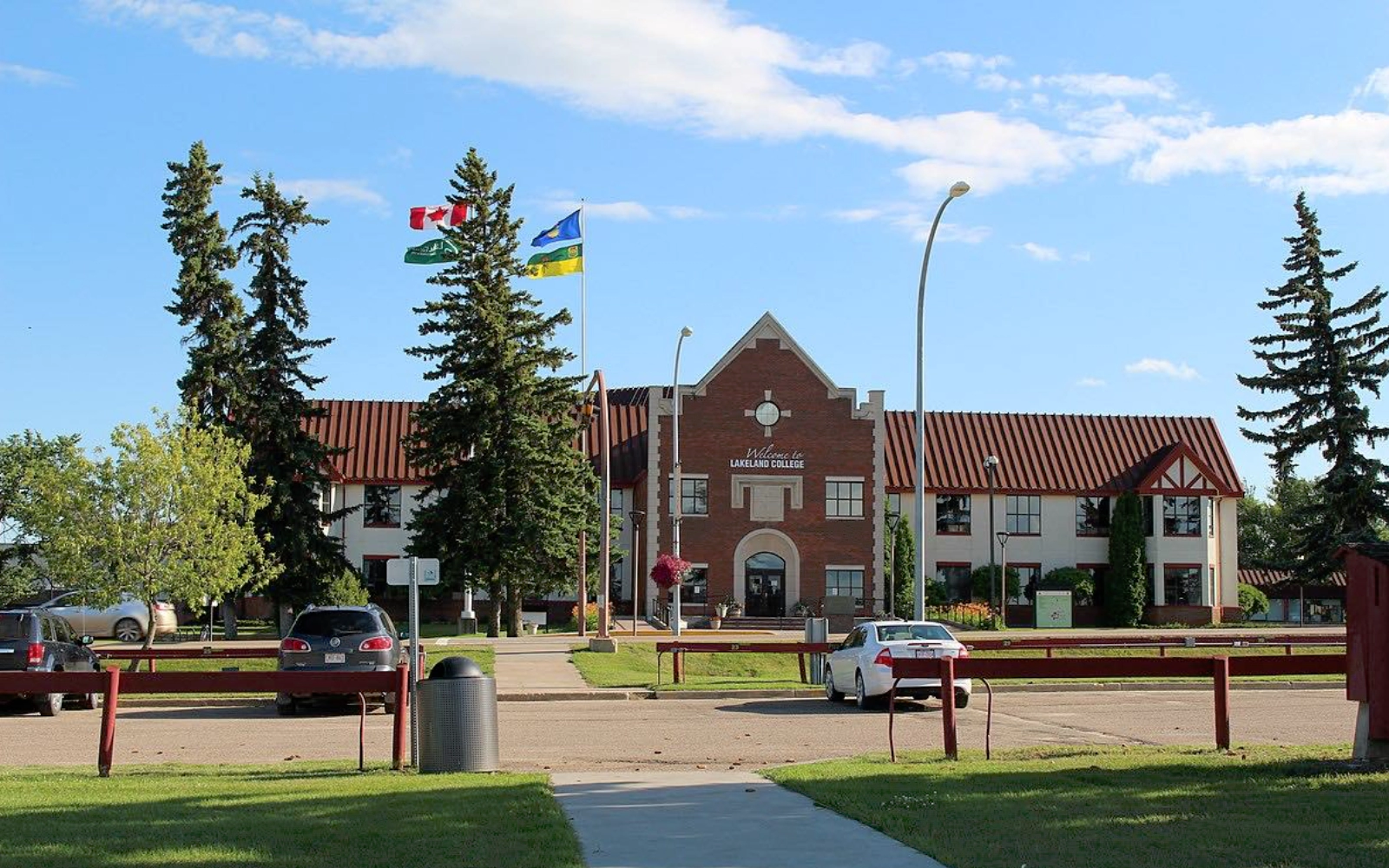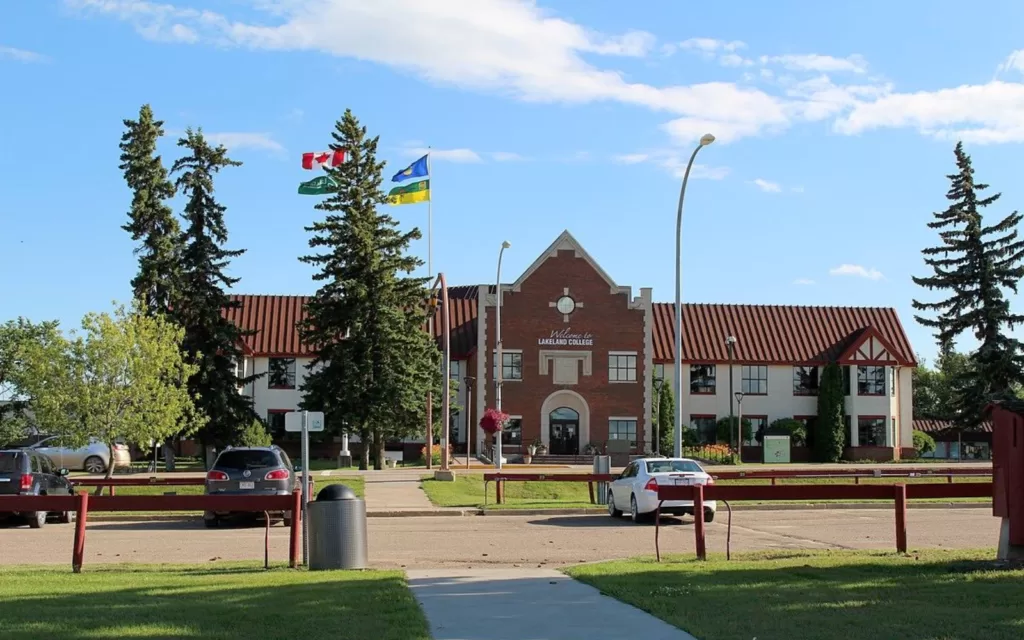 English Language Requirements
IELTS: minimum score of 6.0 overall with at least 6.0 on each band score on the Academic test for all programs.
TOEFL: You need a minimum 78 score on the internet-based test (iBT) exam and a minimum score of 19 in each of the four tested areas.
PTE: Academic minimum score of 53 with no communication skill score lower than 50.
Tuition fee per year Certificates
Admission requirements: High school diploma with a minimum of 50% in English 30-1 or 65% in English 30-2 Math 20-1 or Math 20-2
One of Biology 20, Chemistry 20, Physics 20, or Science 20.
General Agriculture 17,655.00
Post-Bachelor certificate in Commercial Agriculture Production 17,655.00
Power Engineering Technician 17,840.50
Esthetician or Clinical Esthetician 24,788.50
Early Childhood Education 17,885.00
Two-year diploma programs
Admission requirements: High school diploma with at least: 65% in English 30-1 or 80% in English 30-2.
Agribusiness: 17,655.00
Agricultural Sustainability diploma: 17,655.00
Animal Science Technology: Beef Science major: 17,697.00
Dairy Science major: 17,680.00
Livestock Science major: 16,030.00
Bachelor of Agriculture Technology: 17,395.00
Crop Technology: 17,655.00
Accounting major: 17,640.50
Business certificate: 17,640.50
General business: 17,640.50
Marketing major: 17,640.50
Real estate appraisal & assessment major: 17,640.50
Small business & entrepreneurship major: 17,640.50
Process and Power Engineering: 17,640.50
Land Stewardship and Conservation: 17,640.50
Environmental Conservation and Reclamation: 17,640.50
Child & Youth Care Counsellor: 17,640.50
Community Support Practitioner: 17,640.50
Application Open Dates: Fall 2023 – Open October 1, 2022
Winter 2024 term and Emergency Service Technology (EST) 2024 platoon – open May 1, 2023
Bachelor of Applied Business: Emergency Services 2024 cohort – open March 1, 2023
Firefighter training 2023 (all intakes) – open August 15, 2022
Firefighter training 2024 (all intakes) – open August 10, 2023
Application fee: You'll need a credit card to pay the $90 application fee.
Living cost: $750 – $1500/month
You may have additional costs for furniture, appliances, utilities, laundry, and other services.
Lakeland College scholarships
ACADEMIC EXCELLENCE SCHOLARSHIP
If your average is higher, the scholarship is more.
An 85% average gets you a $1,500 scholarship
A 90% average gets you a $2,500 scholarship
A 95% average gets you a $3,500 scholarship
Terms and conditions
Only grade 12 students are eligible. Only students who submit their grade 11 marks by April 30 are eligible to receive an academic excellence entrance scholarship.
There is no cash value, nor can it be applied to books or supplies.
There is no refund if a person withdraws.
There is no cash payout if tuition fees are less than the scholarship amount.
Academic Excellence Scholarship
Lakeland's Academic Excellence Scholarship is based on your grade 11 marks. If your average is 85% or over, you could be on the list for this scholarship.
University transfer, business, environmental sciences, and interior design program students are all eligible.