The University of Alberta, also known as U of A or UAlberta, is a public research university located in Edmonton, Alberta, Canada. It was founded in 1908 by Alexander Cameron Rutherford, the first premier of Alberta, and Henry Marshall Tory, the university's first president. It was enabled through the Post-secondary Learning Act.
The University of Alberta in Edmonton is one of the top teaching and research universities in Canada, with an international reputation for excellence across the humanities, sciences, creative arts, business, engineering, and health sciences.
knowledge shall not be the concern of scholars alone. The uplifting of the whole people shall be its final goal. HENRY MARSHALL TORY, Founding Presiden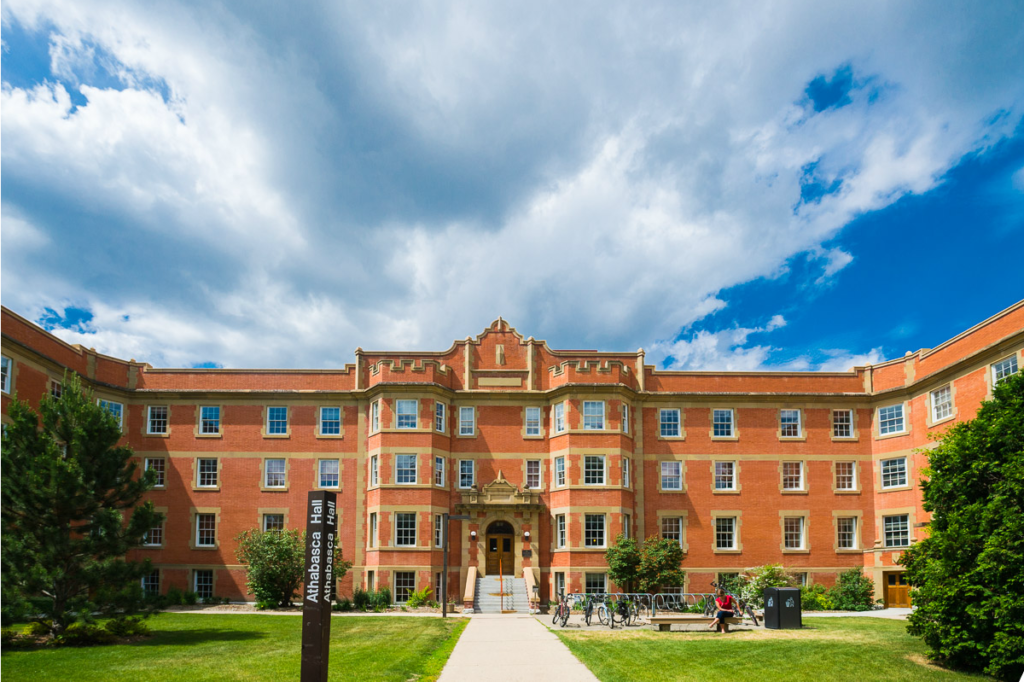 UOA Admission Requirements
bachelor's Entry Requirements
The University requires 3A Levels with minimum Bs or More. Minimum overall average across all five required courses 70%+
Masters Entry Requirements
The University of Alberta requires a minimum of 4 years of study with 1st Division (65%)
English Language Requirements
IELTS requirements – Minimum requirement is an overall band of 6.5, with no band below 6.0
TOEFL–test: iBT: At least 90 with a minimum score of 21 points in each.
UOA Tuition Fees
University of Alberta tuition fees for international students
Bachelor's fees
Business Degree: $ 35000 annual fee
STEM Degree: $ 29,500-39,500 annual fee
Arts Degree: $ 29,500 annual fee
Masters Fees
Business Degree: $ 25,200-28,281 annual fee
STEM Degree: $ 9,321-25,200 annual fee
Arts Degree: $ 8,700-9,321 annual fee
MBA: $ 28,281 annual fee
University of Alberta Intakes and Deadlines
Intakes: January, September, May, and July.
Application deadline:
July 1 for September admission
November 1 for January admission
March 1 for May admission
May 1 for July admission
University of Alberta Application Fee
The University has an application fee of $135.
University of Alberta Scholarship
The University of Alberta Scholarship for the international students
International Student Scholarship (U.G)
A candidate can receive up to $9,000, depending on the admission average.
You must apply to an undergraduate degree program before you can apply for any entrance scholarships.
The deadline for application-based scholarships is January 12, 2022.
University of Alberta Graduate Entrance Scholarship
International students will receive an additional $10,000 to help cover fees.
Open to course-based or thesis students
Must have an Admission GPA of 3.7 or higher
Must be full-time registered during the tenure of the award.