Queen's University at Kingston, usually known as Queen's University or just Queen's, is a public research university in Kingston, Ontario, Canada. Queen Victoria granted Queen's University a Royal Charter on October 16, 1841. It ranks 216 in the world (QS World University Rankings 2022). In Canada, it ranks 429th on the list of the Best Global Universities. The institution holds the 198th position in the world in the Times Higher Education World University Rankings 2023. 69% is the acceptance rate of the university.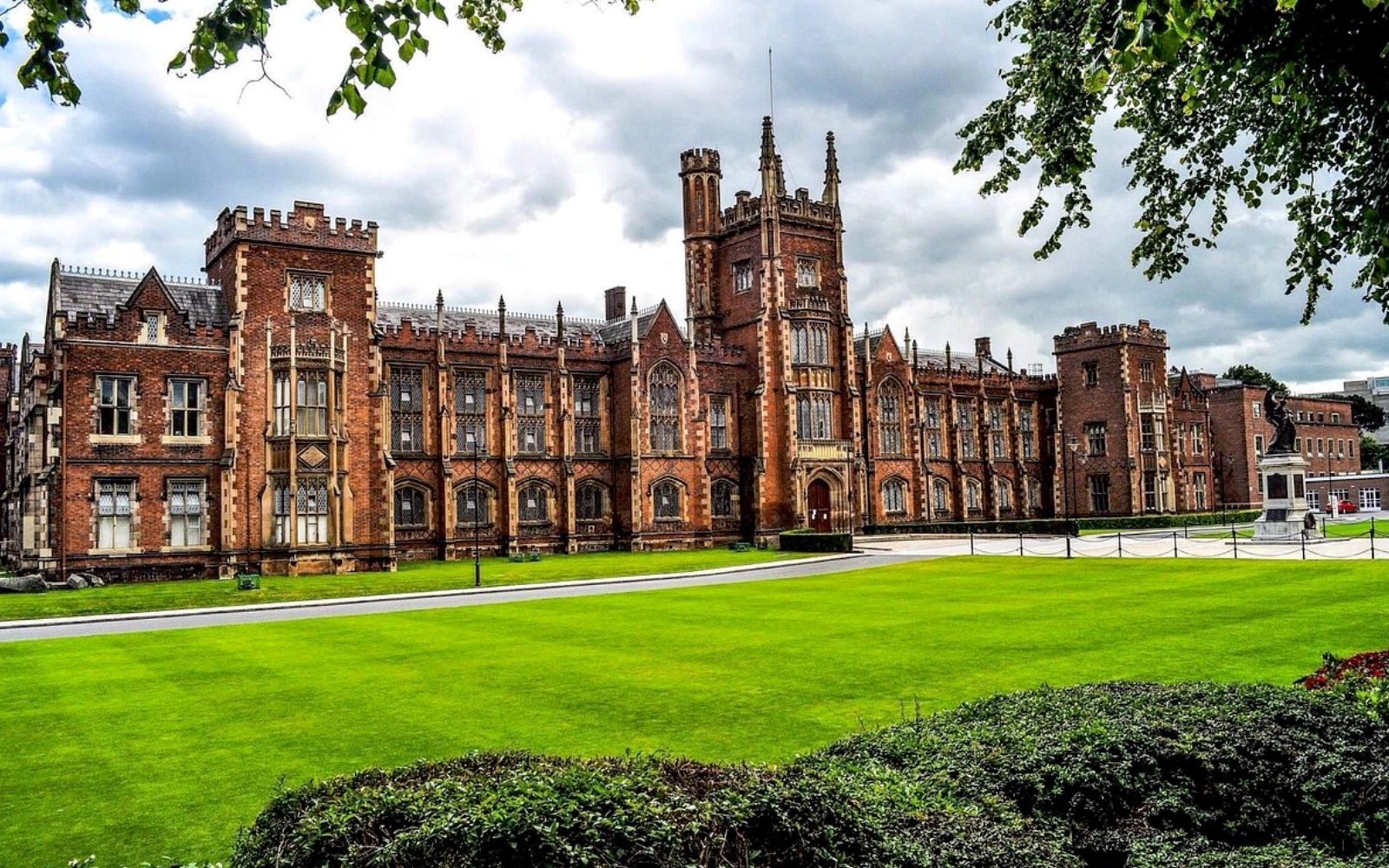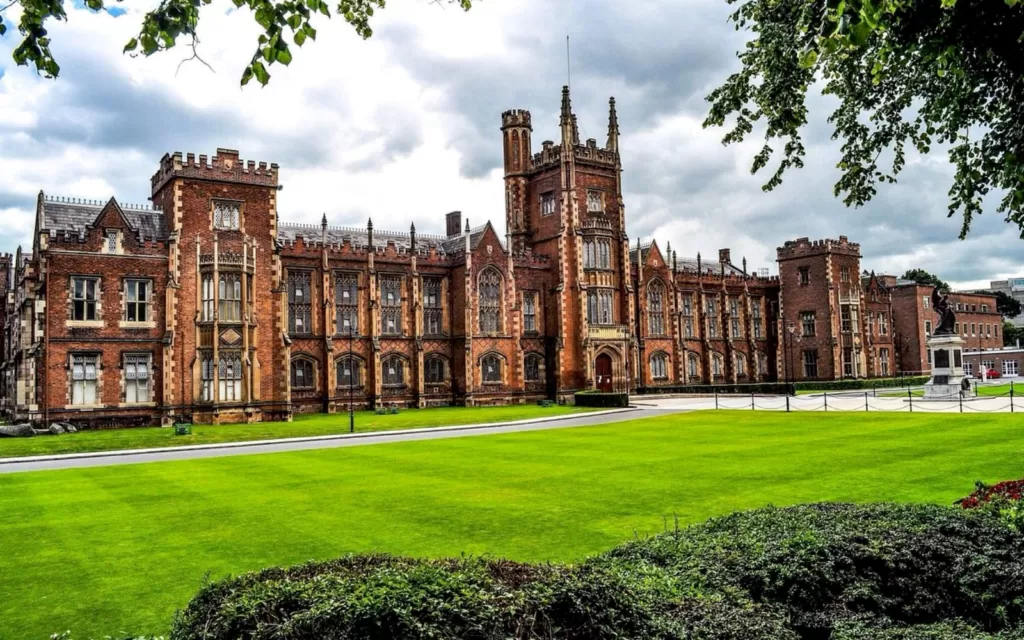 Entry Requirements Undergraduate
Grades required for admission will vary by program but the minimum academic range is approximately 80% of total HSSC marks, or 880 out of 1100.
IB: International Baccalaureate a minimum grade total of 28
A-levels: AAB-BBB
Postgraduate Entry Requirements
The minimum qualification for admission to a graduate diploma is normally a Bachelor's level credential or equivalent At least a second-class academic standing (B+, 75-79%, GPA 3.3)
English Language Requirements
IELTS: Score of 6.5 on Academic Module with no band below 6.0
TOEFL: 88 Overall: 24 Writing, 22 Speaking, 22 Reading, 20 Listening
PTE: Overall score of 60
Postgraduate
IELTS: A minimum score of 7
TOEFL: A minimum score of 100 and a minimum score of 24 for writing
Queen's University fees
Arts Degree: 52,126
Architecture: 52,126
Business Degree: 17,318
Engineering Degree: 56,081
Education: 52,883
Health Sciences: 34,895
Nursing: 52,096
Psychology: 52,126
Science Degree: 52,126
Postgraduate
Arts Degree: 38,782
Architecture: 38,782
Business Degree: 38,782
Engineering Degree: 38,782
Education: 38,782
Health Sciences: 38,782
Science Degree: 38,782
Engineering Management: 38,782
Project management: 38,782
Renewable energy: 38,782
Environmental Science: 38,782
Environmental Engineering: 38,782
MBA: 38,782
Psychology: 38,782
Nursing: 38,782
Public health: 38,782
Living Cost
LIVING EXPENSES: Food £50 per week
Personal Expenses: e.g., entertainment, clothes (depending on social life) £40 per week
Books: Can be borrowed from the library for two weeks or overnight, or bought (reasonably priced University Bookshops) for £10 per week
Local Transportation: (Costs Minimal, as Queen's is a campus university) £5 per week
Deadline: For bachelors, Wednesday, February 1, 2024
February 1 is the deadline for applications, changes, or additions to applications at the Ontario Universities Application Centre (OUAC) for all first-year programs, for all applicants.
Wednesday, February 15, 2024
Deadline to submit supplementary information (if applicable).
For Graduation: The application deadline is January 15, 2023, for completed applications to be considered for funding for both September 2024 and January 2025 admission.
Application fee
There is a $100 non-refundable application fee per application which can be paid by credit card at the end of the application.
Queen's University scholarships
These awards support our efforts in making Queen's accessible to top students from around the world. Recipients of these scholarships will be selected automatically. By applying for admission to Queen's, all eligible applicants are automatically considered for the following admission scholarships:
Principal's Scholarship
Total value: $7,000
Principal's Scholarship: Principal's Global Scholars Undergraduate Award Established in June 2022 by Queen's University. Awarded on the basis of academic achievement to international students entering an undergraduate degree program through the Global Scholars admission pathway for forcibly displaced students.
The award is renewable for up to three subsequent years, as defined in the student's award offer notification, provided the student maintains a 2.0 GPA in a full-time course load
Queen's University International Admission Scholarship
Category: Program of study All
Duration: 1 year
Annual value: $9,000
Number available: 10
Deadline to apply: You will be automatically considered for this award, no application is required.
Engineering International Admission Award
Program of study: Faculty of Engineering and Applied Science
Criteria: Academic achievement to international students entering first year of any first-entry undergraduate degree program in the Faculty of Engineering and Applied Science.
Students who are paying domestic tuition and fees are not eligible for this award.
Duration: 4years
Annual value: 20 awards valued at $15,000
5 awards valued at $25,000
Deadline to apply: You will be automatically considered for this award, no application is required
Mitacs Globalink Research Award
Mitacs Globalink Research Awards support international research collaboration, providing special funding for graduate students with uncertain status in their current location to conduct research at Queen's. These awards offer $6,000 from Mitacs to support student travel and accommodation expenses, research-related expenses, and student stipends for a 12–24-week project supervised by a Canadian faculty member. Applications are accepted any time and are processed as received.