Monash University
Monash University is a public research university based in Melbourne, Victoria, Australia. Named for prominent World War I general Sir John Monash, it was founded in 1958 and is the second oldest in the state. The university has a number of campuses, four of which are in Victoria (Clayton, Caulfield, Peninsula, and Parkville), and one in Malaysia. The Monash also has a research and teaching center in Prato, Italy, a graduate research school in Mumbai, India, and a graduate school in Suzhou, China. The courses are also delivered at other locations, including South Africa.
Monash is a modern, global, research-intensive university, that delivers education and research excellence in Australia and across the Indo-Pacific.
We're making a positive impact on today's global challenges – whether that's by mitigating climate change, easing geopolitical insecurity or fostering healthy communities.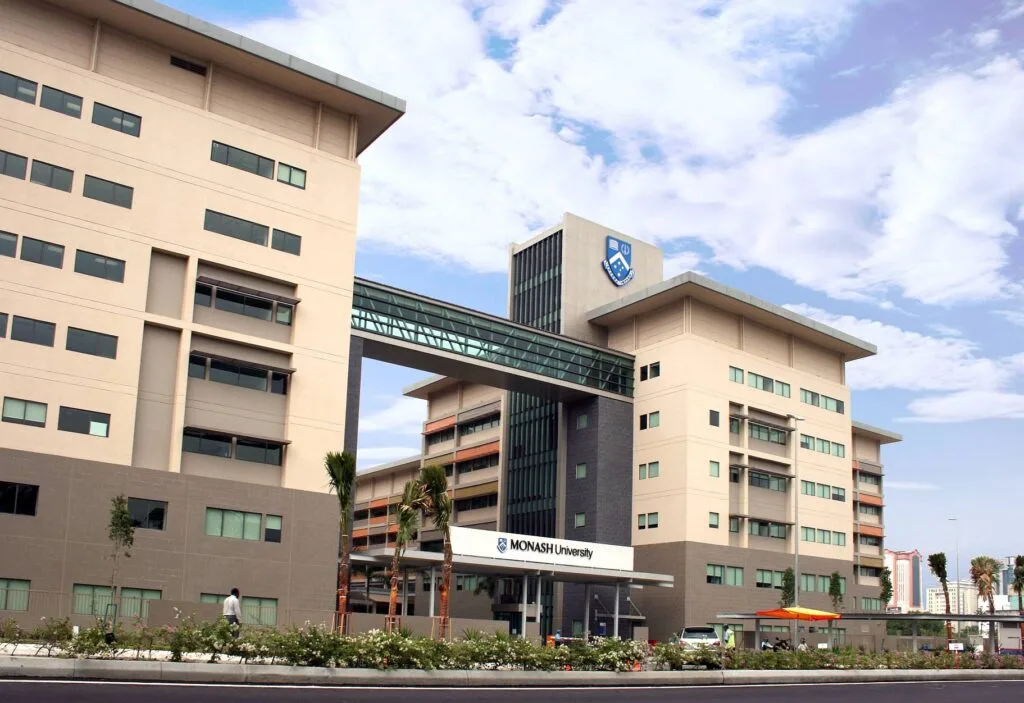 Universities Courses
Engineering
Pharmacy
Medicine
Finance
Accounting

Monash University Admission Requirements
U.G: A-Levels ABB,
P.G: 3.0 GPA or 70% in Bachelor's
IELTS: 6.0 each 6.5 overall
University Tuition Fee
Monash university tuition fees for international students are:
Bachelor's
Business $45,000
Engineering $46,000
Arts $33,000
Master's
Business $45,000
Engineering $48,000
Arts $39,000
Admission Intakes
Monash university admission intakes for international students is:
Intake: Feb & July
University Scholarships
Monash university scholarships for international students are listed below.
Monash International Merit Scholarship
$10,000 per annum
Number offered: 31per year

Selection criteria
Based on academic achievement.
Current students must have achieved a minimum weighted average mark of 85
Students will also be assessed on their scholarship application statement (500 words), and their potential to be an ambassador
You must submit a separate application form for this scholarship