University of Pennsylvania is committed to creating a community of students, scholars, and staff that reflects the diversity of our world. Toward this end, the University established its Action Plan for Faculty Diversity and Excellence in 2011, which has led to, in 2021, a 63 percent increase in underrepresented faculty and a 36 percent increase in female faculty.
Nearly half of Penn's undergraduates self-identify as students of color, more than half are women, 13 percent are among the first in their families to attend college, and 13 percent are international. The spectrum of valuable perspectives and ensuing dialogue are key contributors to educational excellence and an inclusive, dynamic campus environment.
Welcome to Penn | University of Pennsylvania (upenn.edu)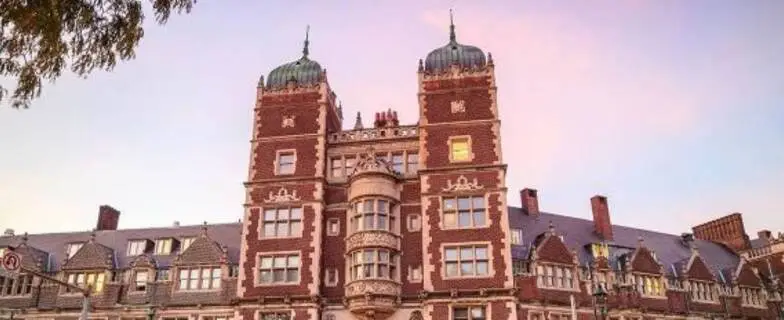 University of Pennsylvania Admissions Requirements
Common Application
Coalition Application or Universal College Application

Application Deadline: 5th January.
Application Fee: $75
Acceptance Rate: 9%
Admission Interview: Recommended
Required Standardized Tests: Either SAT or ACT
SAT 1500 / ACT 32
SAT/ACT scores Deadline: December 1st
Scores from either the GRE or the GMAT exam
GRE 325 / GMAT 730 / GRE quantitative 162 / GRE Verbal 163
Language Requirements for Brown University
TOFEL IBT/ PBT: 100 and PBT: 600
IELTS: An overall score of 7.5 is mandatory
Average Academic Score: Percentage – 85%, GPA – 3.8 out of 4.0
IB: 37
Requirements may vary for each program. Please visit the program page for specific requirements.
Ten Most Popular Majors at the University of Pennsylvania
Business, Management, Marketing, and Related Support Services
Social Sciences
Biological and Biomedical Sciences
Engineering
Computer and Information Sciences and Support Services
Philosophy and Religious Studies
Multi/Interdisciplinary Studies
Mathematics and Statistics
Physical Sciences


Tuition Fee at the University of Pennsylvania
University of Pennsylvania Tuition fee: 61,710$
Scholarships
Pennsylvania Scholarship & Grants
Penn commits to meeting 100% of its demonstrated need with grant funds and work-study. The University commits over $10 million a year in financial assistance to students who are not citizens or permanent residents of the United States, Canada, or Mexico.
https://srfs.upenn.edu/financial-aid/international
for U.G only
International student contact
University Registrar
215-898-6636